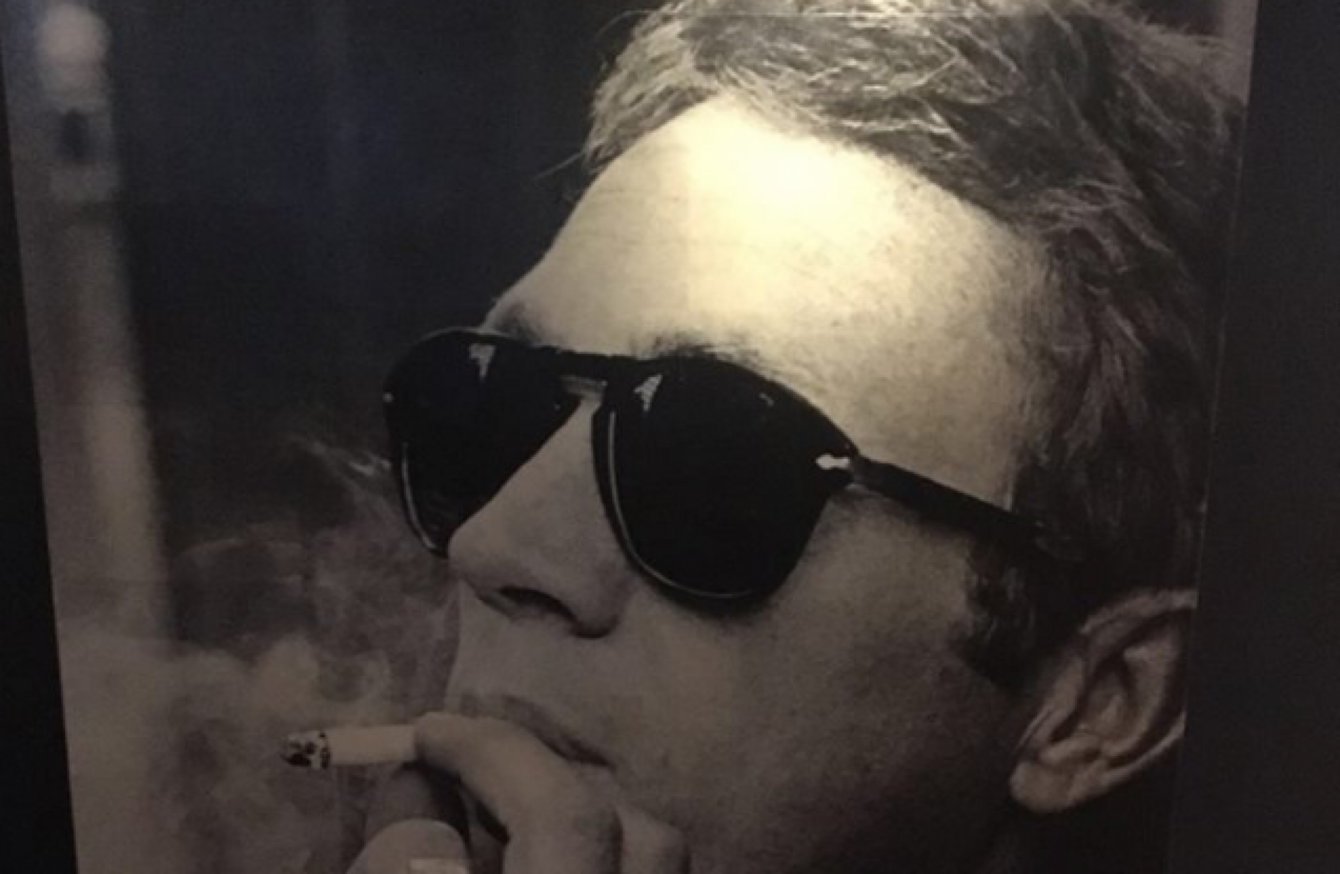 The poster has since been returned to the bar.
Image: PSNI
The poster has since been returned to the bar.
Image: PSNI
POLICE IN BELFAST are looking for two women who made a great escape after it's believed they stole a six-foot poster of Steve McQueen from a pub.
The theft happened at the Bullitt bar on Ann Street yesterday evening at about 8.15pm.
The PSNI say that both women are believed to be in their late 60s and both had shoulder length blonde hair and glasses.
One of the women is described as wearing a zebra print jacket and the woman who carried the poster away was seen to use a walking aid.
Police say that the women made their getaway onto Victoria Street and in the direction of the police station.
The poster was later recovered on Donegal Quay and has been returned to the bar but police say it has been slightly damaged.
The particular image of the deceased actor is a well-known one in which he is standing against a wall and smoking. The bar's poster measures six-foot by four-foot.
The Bullitt bar only opened over the weekend but the PSNI press office confirmed that the theft is genuine and that they are seeking witnesses.