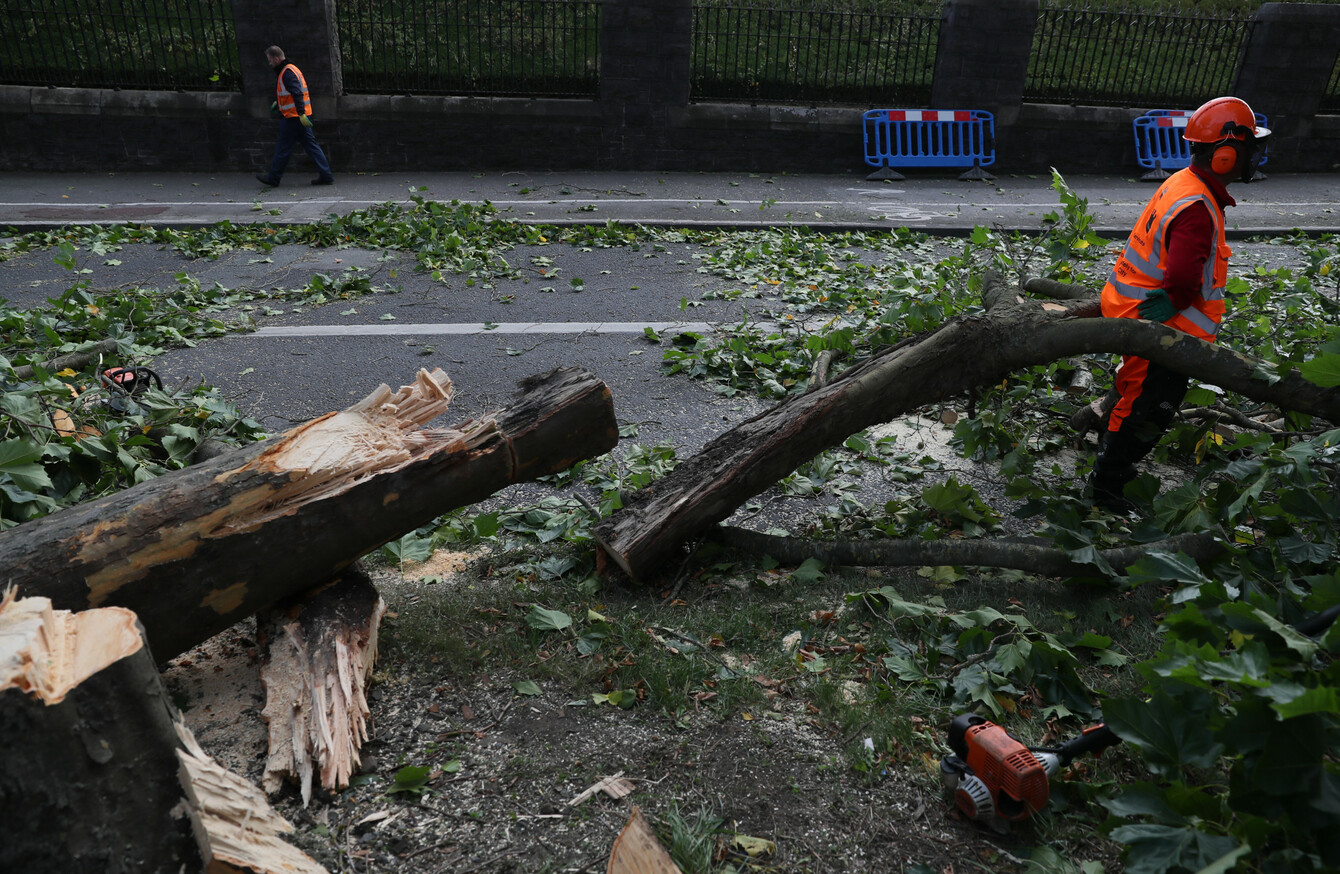 Image: PA Wire/PA Images
Image: PA Wire/PA Images
GOVERNMENT MINISTERS HAVE dismissed suggestions that the State was not adequately prepared for Storm Ali.
Speaking to RTÉ earlier today, Tánaiste Simon Coveney said there have been "many meetings in the build up to this storm". 
"The weather warnings have been there and clear for a number of days now in terms of orange and yellow warnings.
I think maybe sometimes, when people don't see a red warning, they assume that everything will be fine, but I think if you look at the preparations that are there and you look at the pace at which ESB in particular now will be responding to a huge challenge of 180,000 households without power, trying to get them all back within a couple of days, you'll begin to realise that actually the infrastructure of the State was prepared for this.
"Perhaps the public weren't, though," he said, suggesting that people may be suffering from "storm fatigue".  
"If you don't see a red warning maybe people don't really sit up and notice. I think obviously we've seen a fatality and an absolute tragedy in Galway today, but people do need to listen to Met Éireann when they are issuing orange warnings – that is a serious warning and people need to take account of it," Coveney said.
The issue was also raised in the Dáil earlier by Fianna Fáil's Dara Calleary who said the "level of preparedness doesn't seem to be as effective as it previously was" for other severe weather events. He asked whether the emergency coordination team had met in advance of the storm. 
In response, Social Protection Minister Regina Doherty said the national director for fire and emergency management had been monitoring the situation and meeting with Met Éireann on a daily basis for the last week.
Doherty had earlier today announced that a number of social protection offices would be closed due to the severe weather. 
She said this was "to protect my own people and indeed the clients and customers that use our offices to make sure that they don't have to go outside if they don't need too".
The minister pointed out that national warnings had been issued by the national forecaster over a number of days. She also said local authority staff, the ESB and security forces had moved in quickly to address issues like fallen trees and power cuts. 
"We can only do what we are doing which is responding to something that we were prepared for in the last number of days and the yellow and orange warnings will remain in place until this evening."