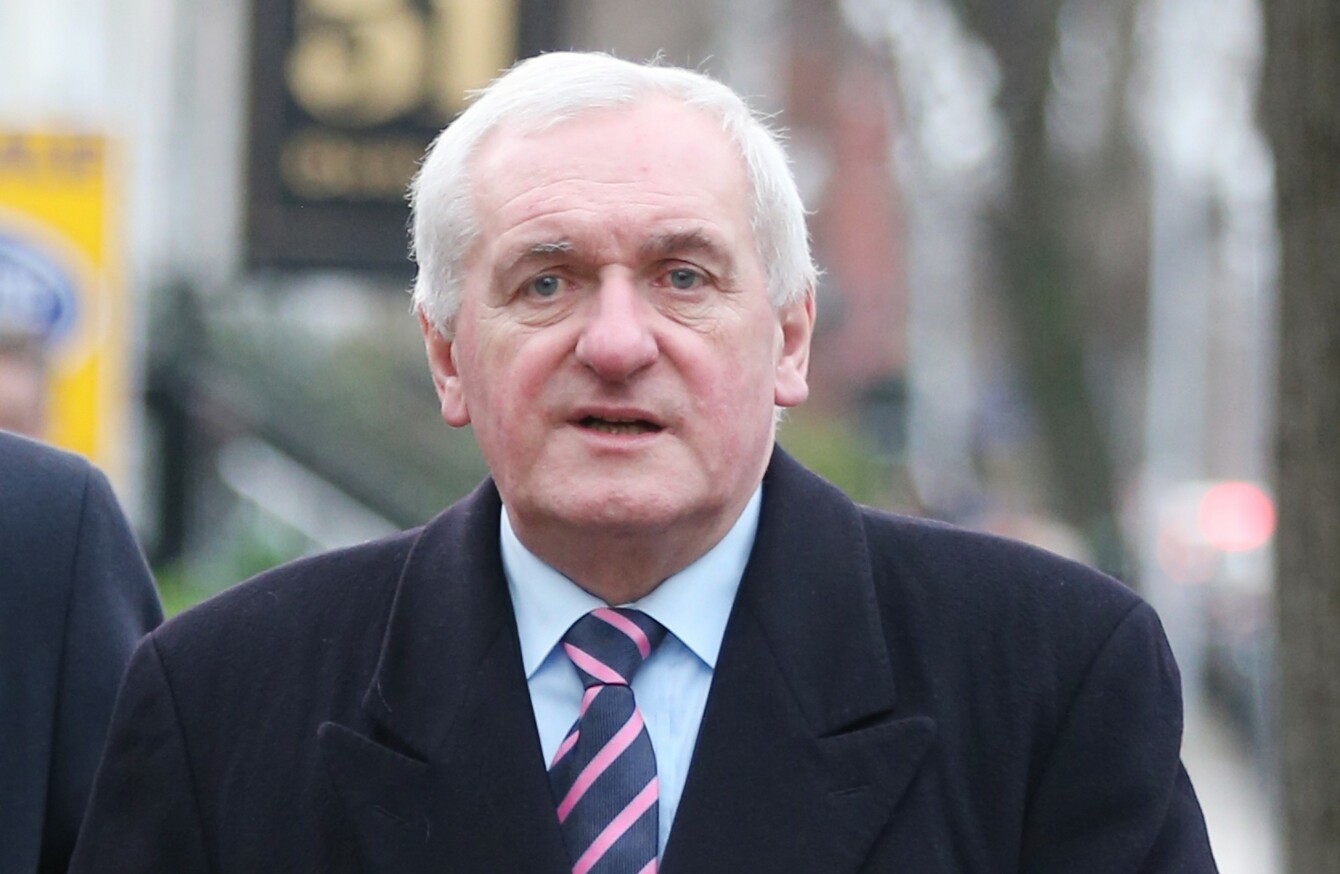 File photo of Bertie Ahern.
Image: Rollingnews.ie
File photo of Bertie Ahern.
Image: Rollingnews.ie
FORMER TAOISEACH BERTIE Ahern has said that he is "iffy" about gardaí begin given access to industrial relations mechanisms to resolve disputes.
Speaking on RTÉ's Marian Finucane Show, Ahern expressed reservations about the Garda pay dispute being resolved in the Labour Court and Workplace Relations Commission.
"I suppose they have the victory – whether it's good or bad – that they've now access to the Labour Court and the Workplace Commission," said Ahern.
"I'm iffy about that because the security of the State is different to normal industrial relations."
A planned Garda strike was called off at the last minute on Thursday night after a pay deal was offered to members.
The strike action would have been a first in Irish history, and its cancellation was met with a collective sigh of relief from Government.
However, following on from the deal offered to gardaí, workers from other sections of the civil service are calling for a review of the Lansdowne Road Agreement.
The Lansdowne Road Agreement was drawn up to handle pay restoration for civil services workers.
It was signed up to by the majority of public sector trade unions, but the extraordinary deal offered to gardaí will now put pressure on Government to offer more favourable conditions to other workers.
Various unions have come out calling for the agreement to be reviewed following the Garda deal.
Meanwhile, teachers from the ASTI union will stop performing substitution and supervisory duties tomorrow, a move that will see hundreds of schools closed across the country for health and safety reasons.
"All of the issues are relativities which is the bad old word in industrial relations which meant if somebody got something everybody else followed suit and we spent a long time trying to move away from that situation," said Ahern today.
Further disputes
Speaking on RTÉ's The Week in Politics, Minister for Health Simon Harris said that the Government could only work with the money it had available and that the Lansdowne Road Agreement still stood.
"We have €290 million in the budget to fulfil the Lansdowne Road Agreement this year," said Harris.
He said the money to finance the Garda deal would have to be found within "existing government resources".
Harris also said investment in public services, pay restoration for all workers and increases in take home pay was what people wanted from this year's budget.
"If you discriminate overly too much in favour of one over the other that has to take away from the pie," he said.
"There is no magic money tree at the end of the garden that Government can just go and pluck money from branches here.
There's a limited amount of money available.
He said that any changing of the terms of the Lansdowne Road Agreement would be jeopardising the financial security of the State.
Government officials will meet with ASTI union representatives again today to try to resolve the dispute around teachers' pay.