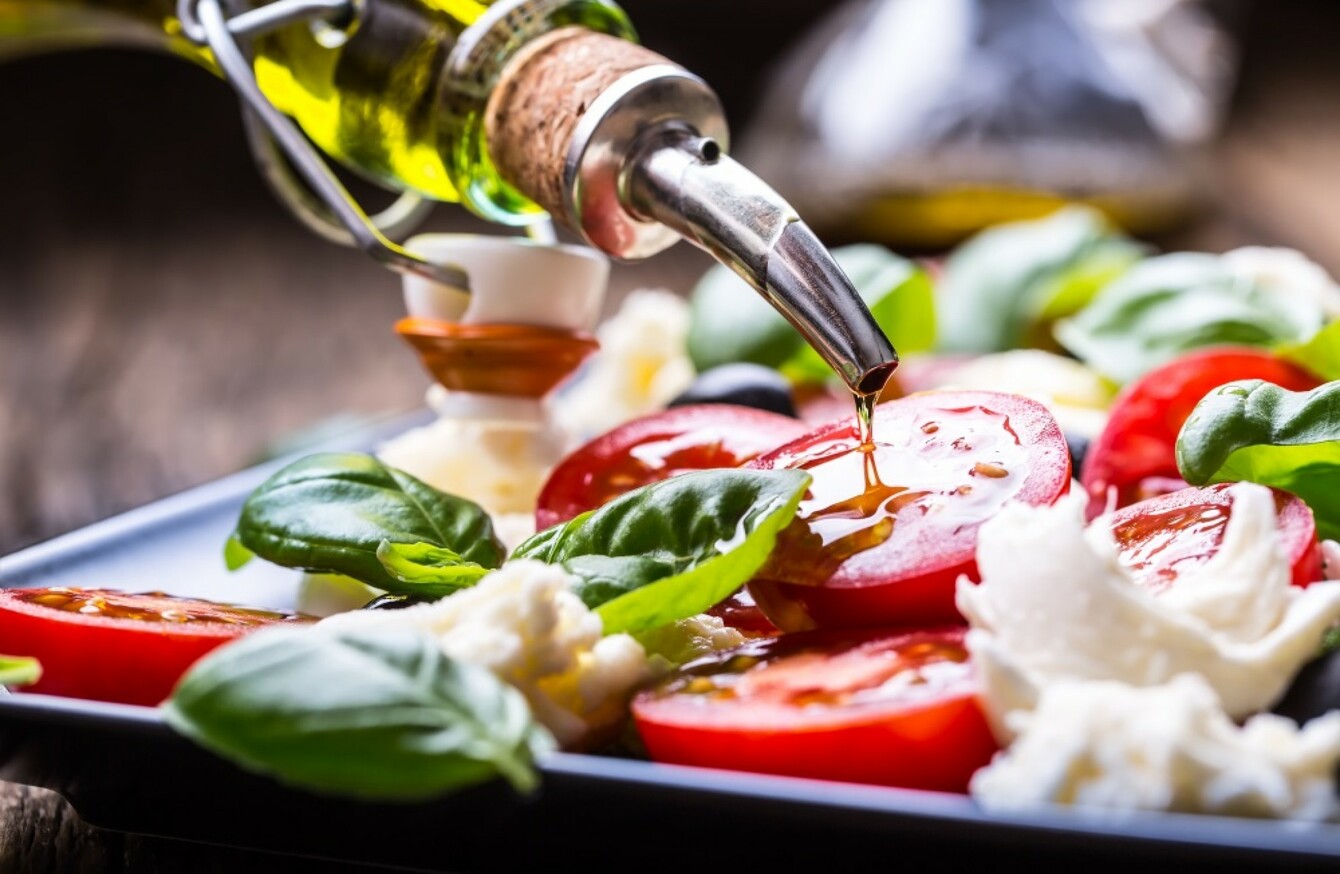 Image: Shutterstock
Image: Shutterstock
AT THIS TIME of year, tomatoes really are are at their best, full of that beautiful bright red colour and sweet flavour.
Tomatoes in all their shapes, shades and sizes make a great starting point or add-in to a meal, whether it's a cherry tomato salad, a zingy pasty sauce or a tomato-and cheese omelette for a protein packed breakfast. They're just as satisfying eaten raw, making them a handy summer ingredient to have on hand.
In fact, if you have some really great seasonal tomatoes in your kitchen right now, you might want to eat them as they are, simply drizzled with some olive oil, torn basil and sea salt!
Want some more inspiration? Here are six ways to use up that glut of ripe summer tomatoes…
1. Whipped Feta with Roast Tomatoes and Mint, from Eat Like a Girl: The combination of sweet tomatoes and salty feta is a match made in heaven here. Serve with warm pita bread and sliced raw peppers for an indulgent weekend snack. This also works great made in bulk as a dip for summer parties.
2. Spicy Tomato and Coriander Salad, from Melanie May: This vibrant salsa-style salad is packed with cayenne pepper, which can be toned up or down depending on how much heat you like. This would make a great accompaniment to some BBQ chicken or fish, and tastes even better when made ahead to allow the flavours to mingle.
3. Slow Roasted Tomato and Mozzarella Tart Tatin, from Belleau Kitchen: With a crisp puff pastry base and the robust flavours of slowly roasted tomatoes and balsamic vinegar, this is an impressive tart in taste and appearance. Perfect for a make ahead picnic.
4. Andalusian Gazpacho (Chilled Tomato Soup), from Tasty Mediterraneo: Gazpacho, or chilled tomato soup, is a classic that's perfect for the warmer summer months. The idea takes a bit of getting used to, but once you've tried a spoon or two on a hot day you'll be converted. It's a handy homemade dish, as it requires no cooking whatsoever. 
5. Tomato, Feta and Oregano Salad, from Supper In The Suburbs: This fresh, Greek-inspired salad follows the traditional Mediterranean style of simply slicing the tomatoes into rounds, rather than chopping or dicing them. Serve with lamb kebabs and a dollop of homemade hummus for a quick and fuss free dinner.
6. Roasted Pepper and Tomato Pasta, from Healthy Living James: A roasted pepper and tomato pasta that's bursting flavour and texture, as well as being gluten free and vegan. Better still? It uses just 8 ingredients! A good one to make in batches and freeze for later.