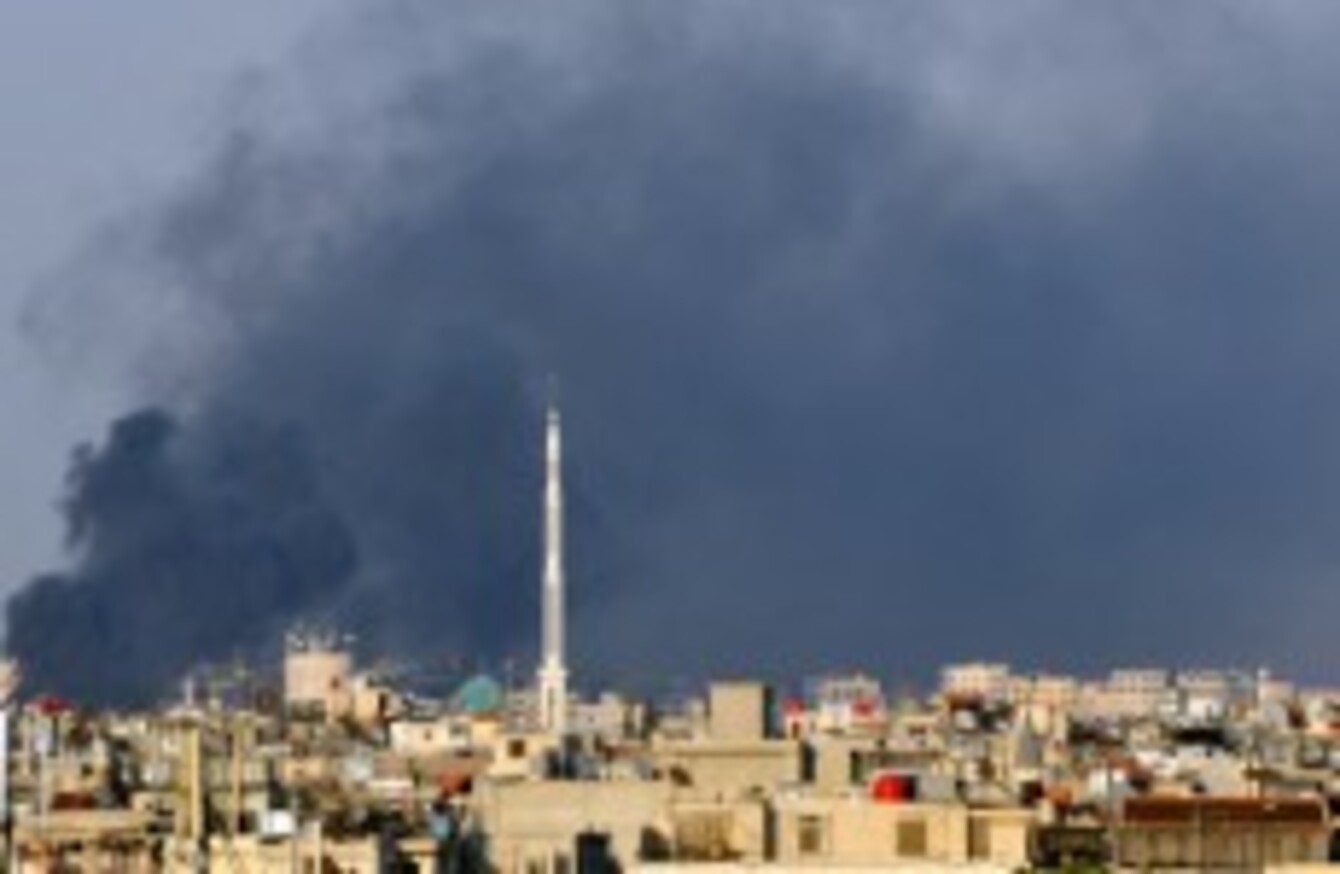 Smoke billowing over Damascus last week.
Image: AP Photo/PA
Smoke billowing over Damascus last week.
Image: AP Photo/PA
AT LEAST 23 people were "summarily executed" by regime forces in two Damascus neighbourhoods on Sunday, the head of the Syrian Observatory for Human Rights watchdog told AFP on Monday.
"Sixteen people, most of them younger than 30, were summarily executed by shooting on Sunday in Mazzeh," Observatory chief Rami Abdel Rahman said, referring to an upscale district in western Damascus.
Seven others were executed in a similar fashion in Barzeh in the city's north east, he said. It was unclear whether the executions were of civilians or rebels fighters.
The heads of two of the victims had been crushed by vehicles, and one was shot through the eye, the Britain-based Abdel Rahman said. Three of the dead were found with their hands tied, and the bodies of some had been pierced by bayonets, he added.
Overnight, Syrian state television reported an assault on Mazzeh, calling the operation "targeted and quick."
The broadcaster showed footage of troops firing as they entered part of the neighbourhood and featured an interview with one soldier.
"We came to the Mazzeh area at the request of citizens to fight the terrorists, who have been eliminated," he said.
The state broadcaster also reported that regime forces "chased the remnants of the terrorists in Barzeh."
The operation caused "heavy losses among them, including deaths and injuries. A number of the terrorists were arrested and dozens of them surrendered," the report said.