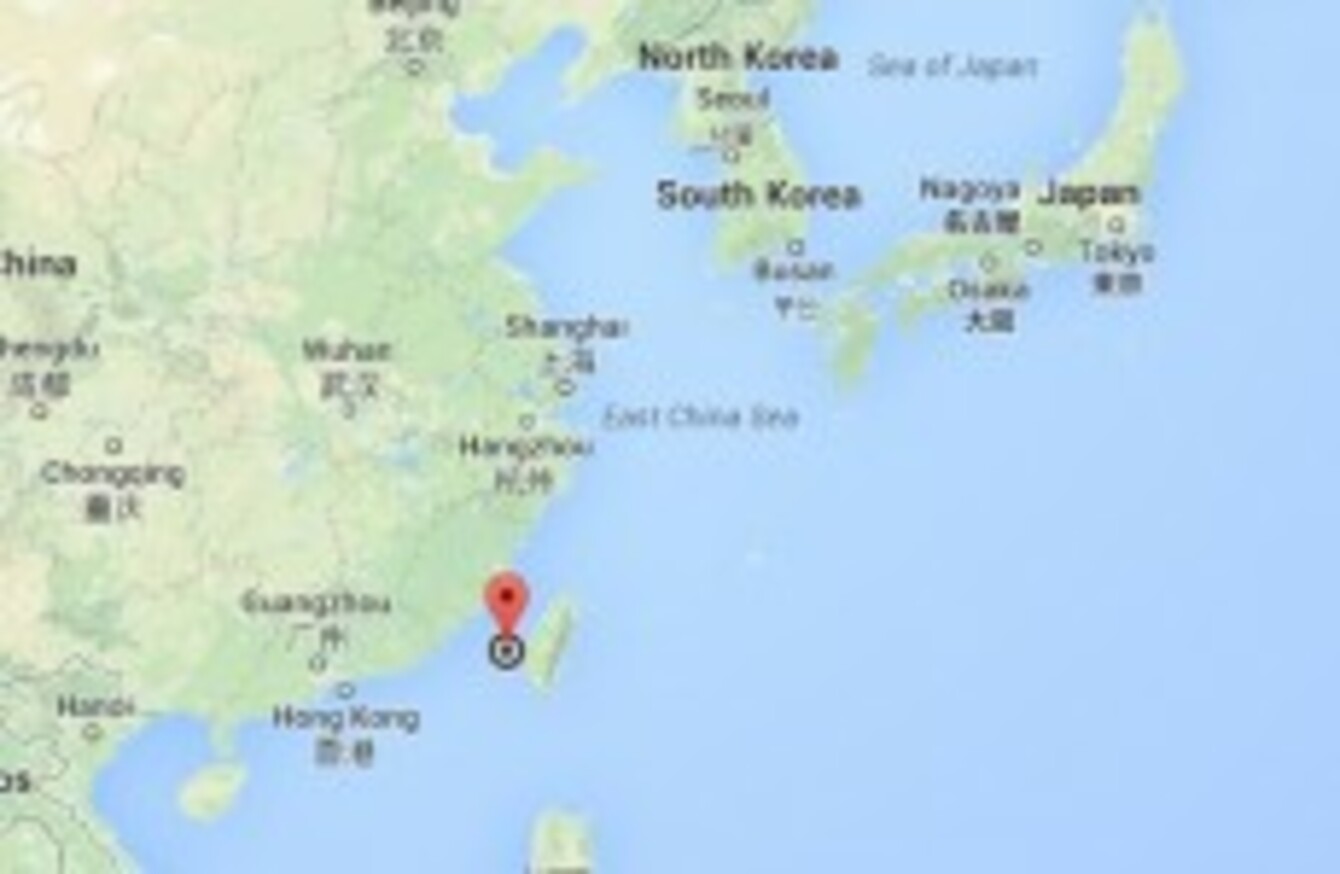 Penghu Island, Taiwan
Image: Google Maps
Penghu Island, Taiwan
Image: Google Maps
Updated at 16.25
MORE THAN 40 people were killed in a plane crash in Taiwan today, officials said, with local television reporting the flight had smashed into two houses after an aborted landing.
There are conflicting reports about the number of casualties.
Taiwan's Central News Agency cites the Civil Aviation Administration as saying the flight carried 54 passengers and four flight crew and was operated by a Taiwanese airline, TransAsia Airways.
Taiwan's transport minister said that 47 people were trapped in the place and feared dead. He said another 11 people were injured when the plane crashed and caught fire.
Flight GE222 was heading from southern port city of Kaohsiung to the outlying island Penghu, halfway between the Chinese mainland and Taiwan in the Taiwan Strait.
The country was battered by Typhoon Matmo early yesterday morning, and the Central Weather Bureau was advising of heavy rain through the evening, even though the centre of the storm was in mainland China.
Taiwan's Civil Aeronautics Administration Shen Chi told reporters the plane's journey had been delayed due to bad weather.
The control tower reportedly lost contact with the aircraft soon after they requested a second attempt to land.
- Additional reporting by the AP