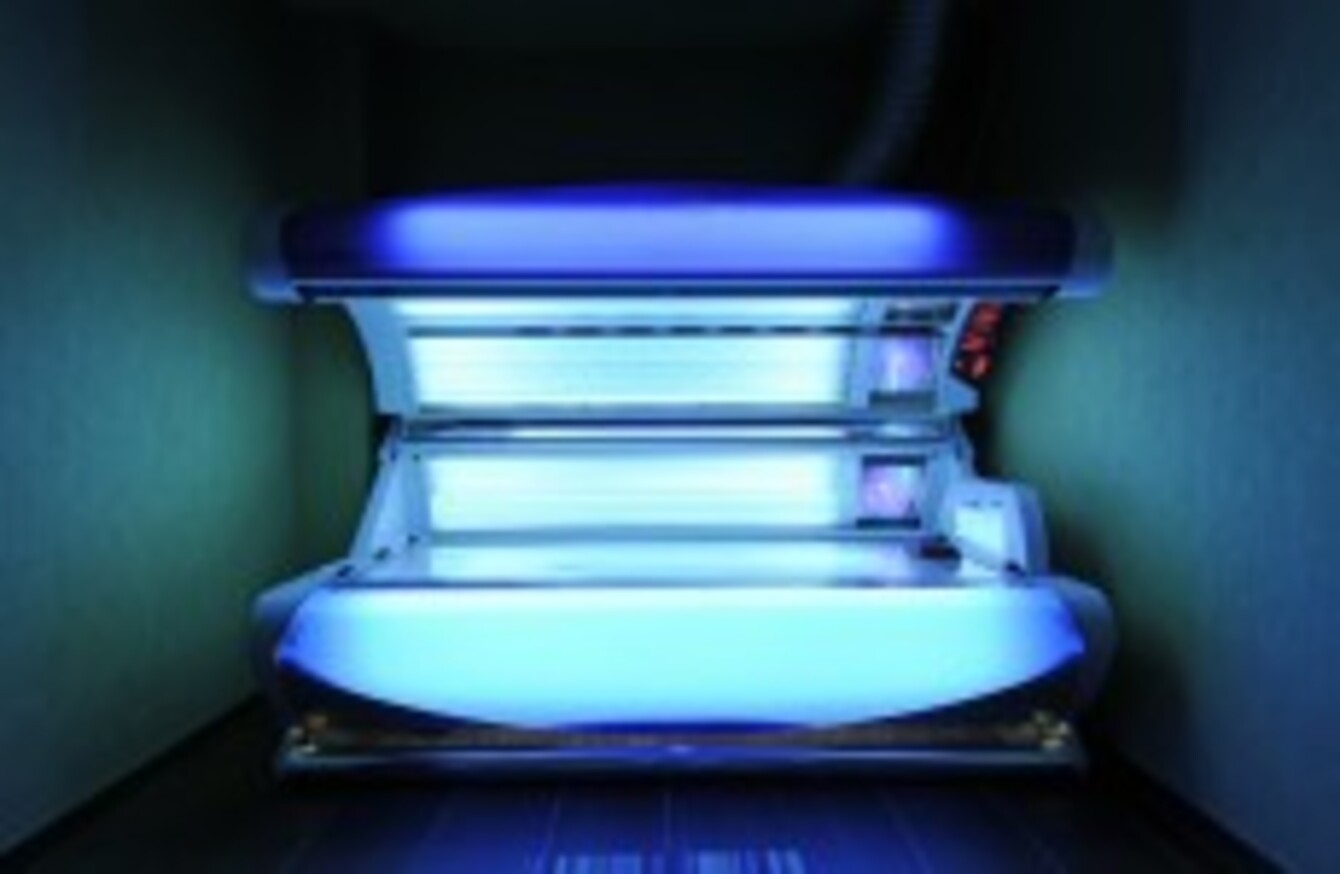 Image: Shutterstock
Image: Shutterstock
ANYONE UNDER 18 will be banned from using sunbeds in Ireland from Monday onwards, as new legislation governing the use of the tanning units comes into effect.
Minister for Health Leo Varadkar today described the ban as "an essential step to protect children's health and well-being and an important preventative measure in terms of skin cancer."
Under the Public Health (Sunbeds) Act 2014, it is an offence to sell or hire a sunbed to anyone under 18 or to allow them use one on a "sunbed premises". Sunbed operators will also have to provide clients with written details on the risks and dangers of sunbed use.
The Department of Health categorises a sunbed as any tanning unit used to tan the skin using UV radiation.
"Skin cancer is the fastest growing cancer in Ireland," Varadkar said ahead of Monday's ban. He added:
More than 850 new cases of melanoma are reported in Ireland each year, with 150 Irish people dying annually. This ban won't solve the skin cancer problem on its own, but we can achieve our goal if we work together and raise awareness.
Recent figures from the National Cancer Registry of Ireland showed an 81% increase in skin cancer cases between 1994 (when records began). Over 10,000 new cases were diagnosed in 2011 – a figure the NCRI expects to double by 2040.
The Irish Cancer Society has welcomed the ban, saying that the WHO's International Agency for Research on Cancer places sunbeds in its highest cancer risk category. Kathleen O'Meara of the Irish Cancer Society explains that this means "sunbed use is as carcinogenic as tobacco or plutonium."
Using a sunbed for the first time before the age of 30 raises your risk of getting melanoma by 75%, according to the Society.
National Cancer Control Programme Director Dr Susan O'Reilly welcomed the ban, but also urged adults to consider the risks associated with sunbeds:
Melanoma is the most serious form of skin cancer in Ireland and the numbers of new cases are increasing every year. People with moles should check them regularly and see their GP if they notice any changes, such as, increasing size, changing colour or irregular edges.
The Health Minister thanked his predecessor James Reilly for his work on the ban and said the Department of Health had been supported on the issue by stakeholders including the Irish Cancer Society and the Marie Keating Foundation.
The ban will be enforced by environmental health officers from the HSE.