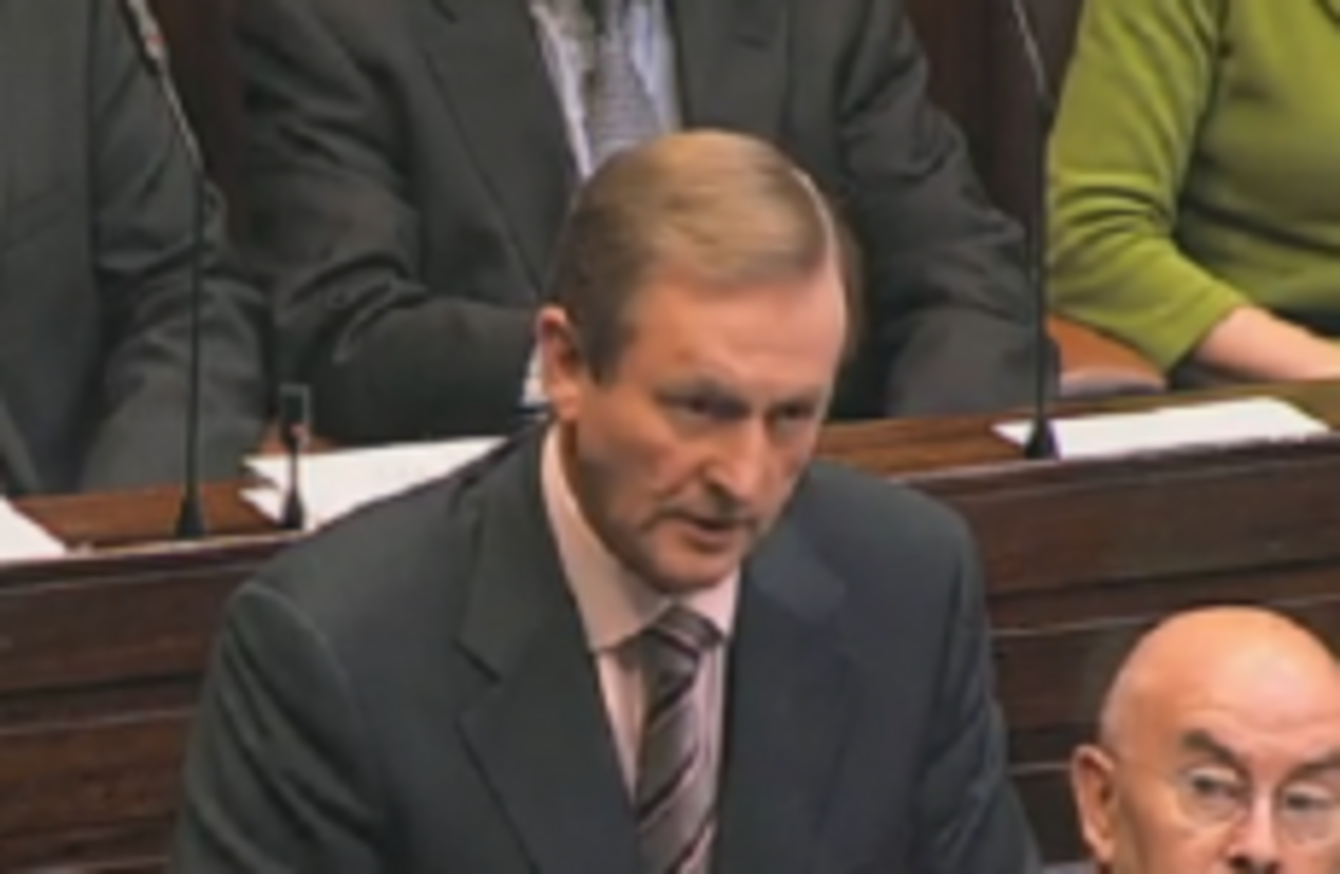 TAOISEACH ENDA KENNY has insisted that Ireland has absolutely no plans to reschedule its EU-IMF loans – saying opposition claims to the contrary are effectively spreading rumours that Ireland will default.
Speaking in the Dáil this morning, Kenny said Ireland had no intention of looking for an extension or an amendment to its current programme of repayments, which are currently set for the next seven-and-a-half years.
Remarks from other ministers – most notably Brendan Howlin, who had been quoted by Reuters as saying a long-term rescheduling was "something that would be desirable" – had been misinterpreted, Kenny said.
Kenny also claimed that the Reuters interview in question had been withdrawn in light of the apparent misunderstanding – though the interview, published less than two weeks ago, remains in place on the Reuters website.
"Do not mislead the nation here," Kenny told Fianna Fáil leader Micheál Martin. "We are not in the position of heading for an Irish government default, we are not in a position here of not paying back our loans".
Kenny further argued that Martin was not in a position to argue about how the government would manage its loans, given that it was a Fianna Fáil government in which Martin was a minister that had agreed to the current loan package.
On the subject of European Union proposals for a common consolidated corporate tax base, Kenny said the European Commission retained the right to propose legislation, "we as a country are entitled to have our view".
The discussions on the base were part of a "very long and tortuous process" but Ireland's views on corporate tax and any EU-wide tax consolidation were perfectly clear, the Taoiseach asserted.
On other matters, Kenny confirmed that a referendum on the planned abolition of the Seanad was set for 2012 – meaning it will not be among the measures the government had intended to put to the people this autumn alongside the Presidential election.