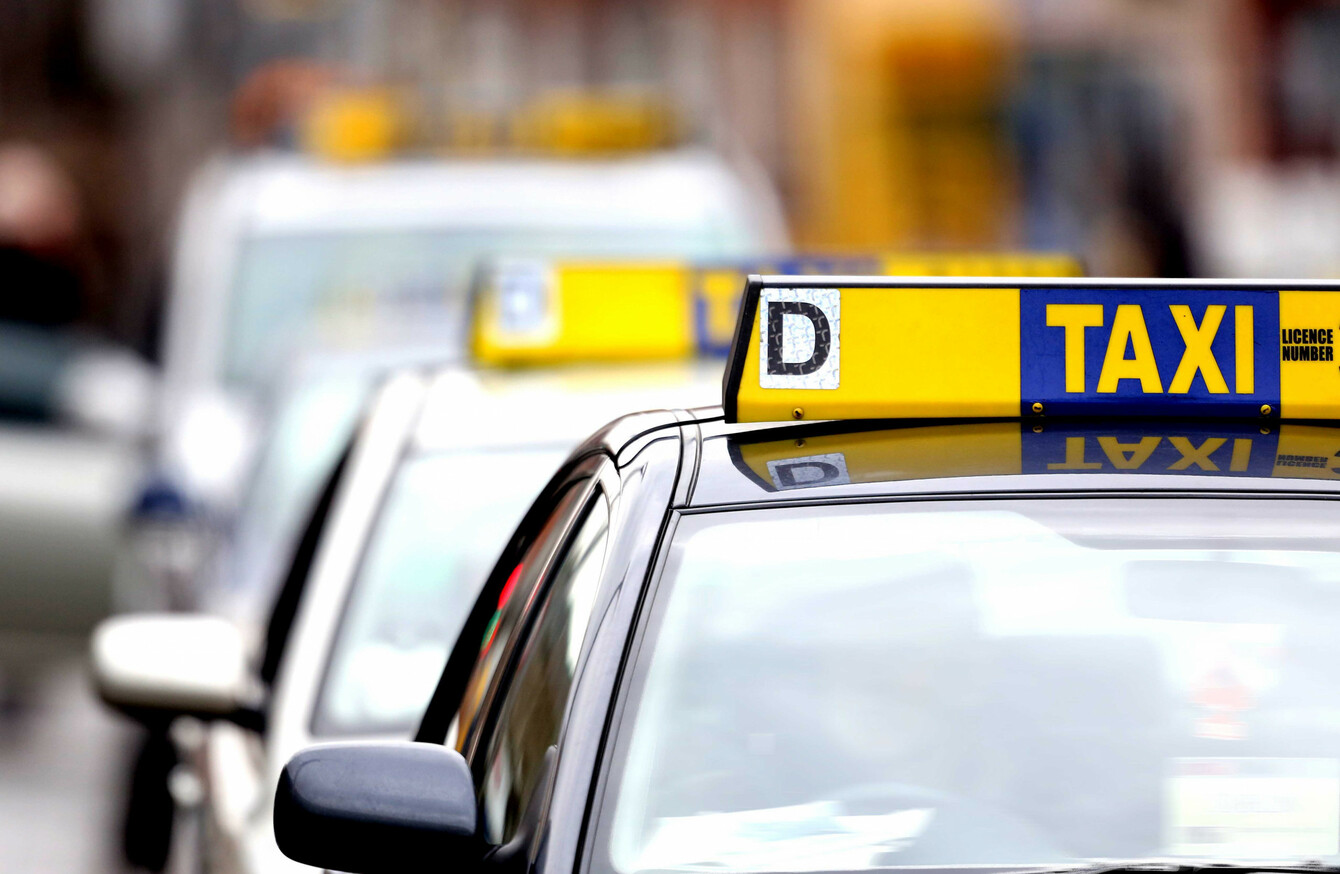 Image: Wanderley Massafelli
Image: Wanderley Massafelli
GOVERNMENT DEPARTMENTS HAVE spent over €1.7 million on taxis and limousine services in the last two years.
Catherine Murphy of the Social Democrats asked each department for a breakdown of their spending, with the most money being spent by the Department of Foreign Affairs, which ran up bills of €848,910.
The high spend was attributed to the use of taxi, car and limo services both internationally and domestically.
The Department of the Taoiseach has spent nearly €75,000 on taxis since 2015. Some €14,000 has been spent by the department this year up to the end of June.
In the last three years, almost €130,000 has been spent on ground transport for Enda Kenny and Leo Varadkar during foreign trips.
Taxi hire 
"My department has a taxi account for official business purposes with a company selected by the Office of Government Procurement following a public tender. Taxis are used for official purposes where there is no other practical or suitable alternative mode of transport available," explained Varadkar.
Discussing his department's spend over the last two years, the Taoiseach added that the sum of €1,800 was spent in 2015 on domestic car hire to transport relatives to the State funeral for Thomas Kent.
He also pointed out that when he or Ministers of State undertake trade missions or bilateral engagements with foreign heads of state or government, it is necessary for embassies to hire ground transport vehicles, such as cars and people carriers or mini-buses.
This is vital for security purposes, he added.
The Minister for Finance and Public Expenditure Paschal Donohoe has spent over €59,486 on taxi fares since 2015.
"No money has been spent on the hiring of limousines," he said.
Foreign travel 
The Department of Agriculture spent over €166,786 in the last two years.
The minister explained that these payments largely relate to foreign travel on official duties. They include transport service providers paid in the first instance by the Department of Foreign Affairs and Trade and the cost of which has subsequently been recouped from the Agriculture Department.
"This expenditure would also cover some of the work of Agricultural Attaché's based in the various embassies and ground transport charges for EU Council of Ministers, bi-lateral meetings and foreign trade missions led by myself or my predecessor," said Minister Michael Creed.
The Department of Justice and Equality spent over €108,983 on taxis from 2015 to the end of June 2017.
Justice Minister Charlie Flanagan said it is the department's policy to keep taxi usage to a minimum, adding that members of staff are advised to share services when a taxi is required.
Since 2015, the Department of Housing has spent €23,477 on taxi services, with an additional €2,000 spent on car hire.
The Department of Defence spent just over €20,000, while the Department of Transport spent over €24,000.
Transport Minister Shane Ross said his department operates a travel policy which states clearly that officers should only use taxis where it is absolutely necessary and when there is no cheaper method of public transport available.