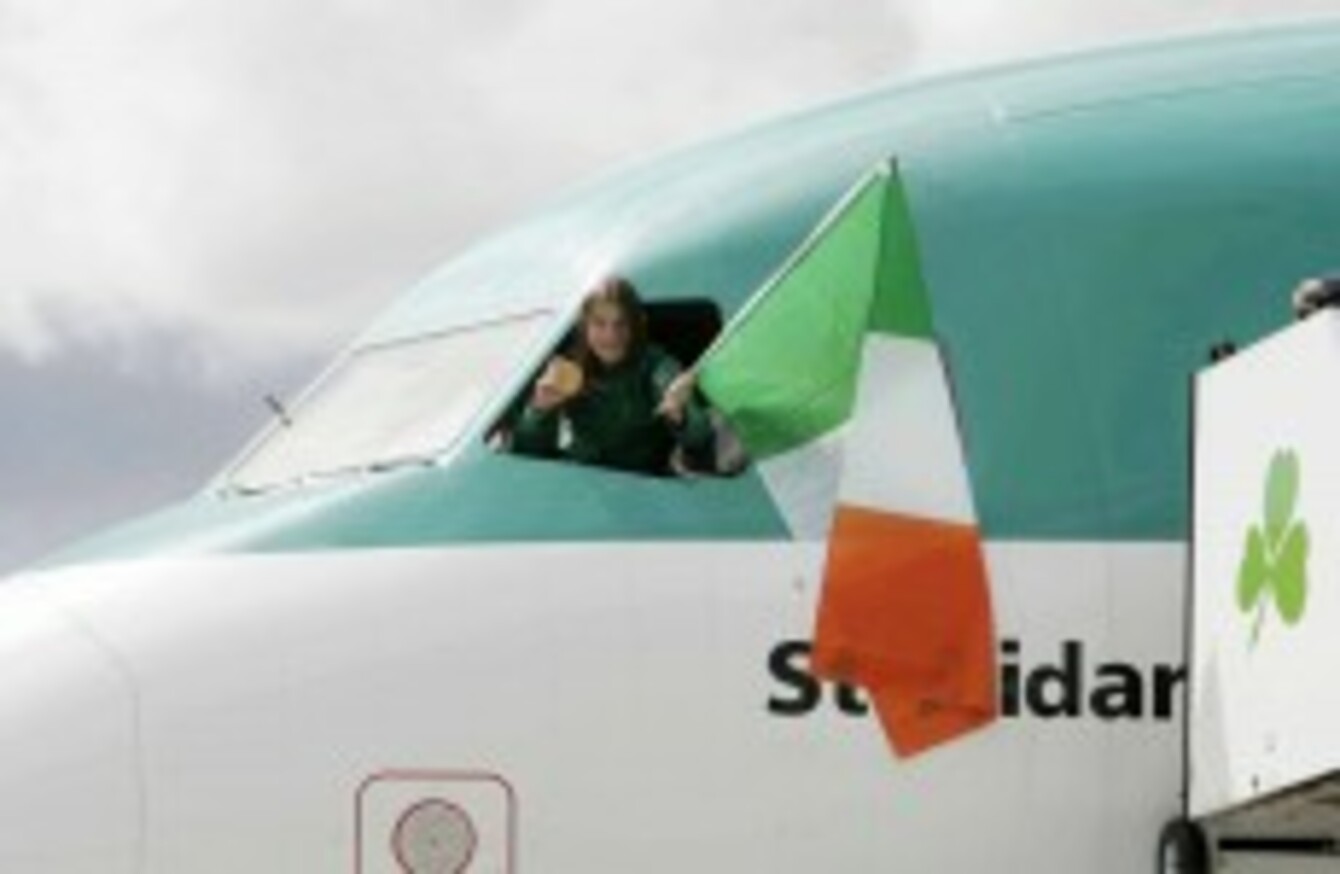 Katie Taylor touches down at Dublin airport
Katie Taylor touches down at Dublin airport
MEMBERS OF TEAM Ireland will join Dublin mayor Naoise Ó Muirí and Minister of State for Tourism and Sport Michael Ring for a special homecoming reception at the Mansion House tomorrow.
A specially erected stage on Dawson Street in Dublin city centre will host the Olympic athletes at 1pm and the event is expected to last about an hour.
Those wishing to come and show their support are advised to arrive early.
It's understand that there will be no open top bus for athletes through the city centre, and it hasn't yet been confirmed which athletes will be in attendance. There have already been welcome home ceremonies for the medal winners around the country.
A Mansion House spokesperson told TheJournal.ie that the restaurant and event venue within the Mansion House itself is responsible for some elements of the homecoming event, indicating that there will be a private reception for athletes within.
Dawson Street will be closed to traffic except buses from 6am to 5pm tomorrow, and pedestrians will be able to gain entry to the event via Nassau Street and St. Stephen's Green North.
Dublin Chamber of Commerce spokesperson told TheJournal.ie that one-off events such as this that bring people into the city centre are welcomed by local business people and retailers.
Feedback from previous homecoming ceremonies such as that of the Dublin football team have been positive, but retailers have emphasised that their main concern is that people use public transport.
Meanwhile a spokesperson for Cafe en Seine, which is situated on Dawson Street told TheJournal.ie that while the event might effect some deliveries and may inconvenience some, it is important that people get a chance to welcome, honour and thank Ireland's Olympians.
After the Mansion House celebrations the Olympians will attend a reception hosted by the Taoiseach Enda Kenny at Farmleigh House in the Phoenix Park.