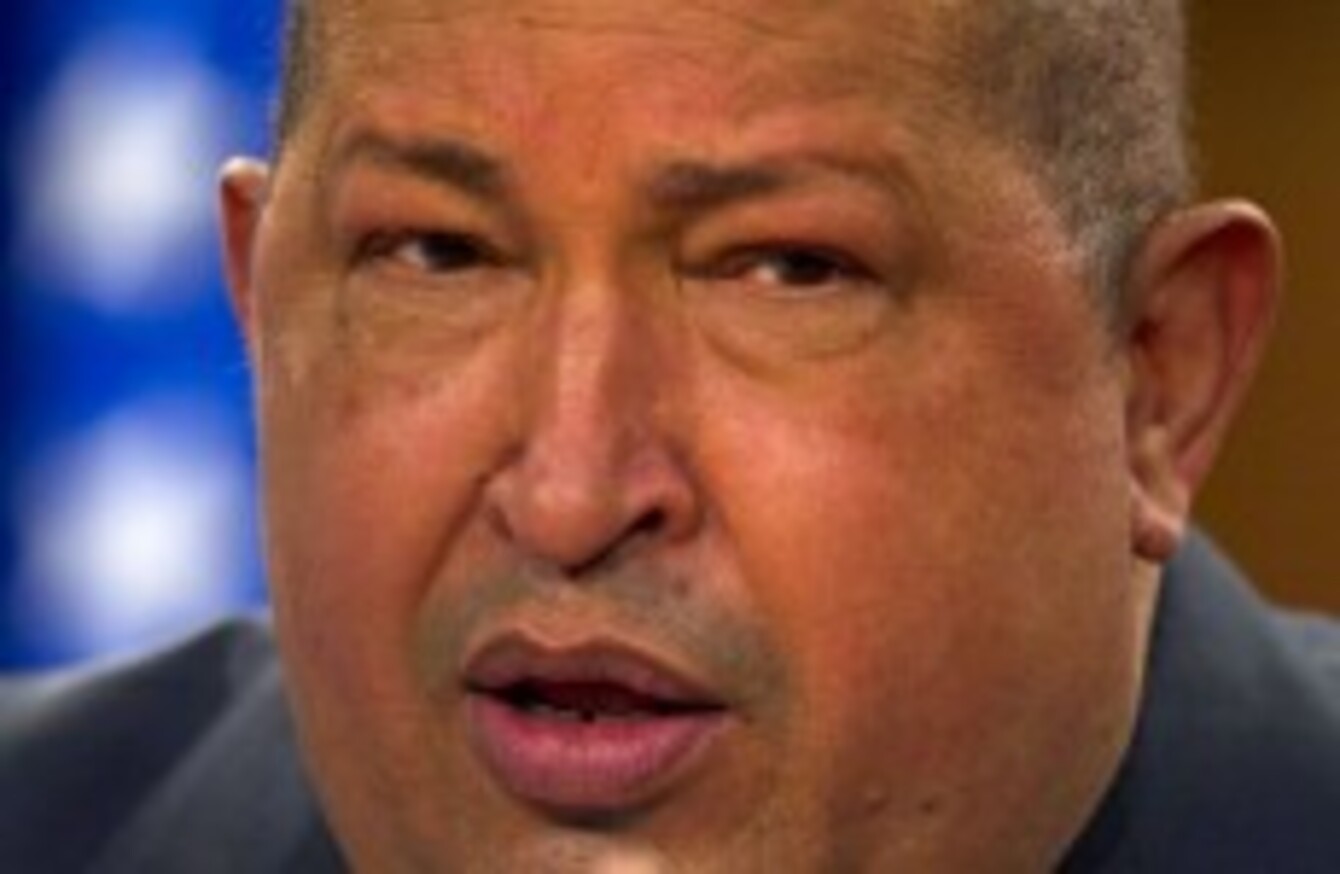 File photo of Venezuelan President Hugo Chavez
Image: PA
File photo of Venezuelan President Hugo Chavez
Image: PA
THE ALREADY STRAINED relationship between the United States and Venezuela is facing mounting pressure after a series of high-profile displays from both countries.
Today, the US State Department confirmed that it had expelled Venezuela's consul general in Miami: Livia Acosta Noguera has been given until Tuesday to leave the country.
US officials were not required to give an explanation about why Noguera was asked to leave, as the move was made in accordance with article 23 of the Vienna convention on consular relations which does not require an expelling state to give a reason for such a decision. However, the Guardian reports that Noguera has been accused of discussing possible cyber attacks against the US while stationed in Mexico.
Meanwhile, Venezuelan President Hugo Chavez welcomed Iran's president today, reports Euronews. President Mahmoud Ahmadinejad is kicking off a five-day tour of Latin America – a visit that is being viewed as an effort to rally local political support for Iran amid mounting western sanctions over the nation's contentious nuclear programme.
The move will be badly received in Washington, which shares increasingly a hostile relationship with Tehran.
Chavez, who will run for re-election in October, has also said that he will not recognise a recent ruling by a World Bank-affiliated arbitration body concerning a multi-billion arbitration case with the Exxon Mobil Coloration – and has called for Venezuela to pullout of the body altogether.
Exxon  is one of more than a dozen companies with arbitration cases against Venezuela pending before the Washington-based International Centre for Settlement of Investment Disputes, or ICSID.
Chavez announced his decision while referring to a more than $900 million award that Exxon Mobil recently won in another arbitration case before the International Chamber of Commerce.
"Now they're threatening us in the ICSID," Chavez said on his Sunday television program. "We have to get out of that ICSID. And I'll go ahead and say it: we won't recognise any of ICSID's decisions."
Analysts said that if Chavez follows through on the plan, it could hurt Venezuela's ability to obtain credit internationally and attract oil investments. It also might prompt companies in disputes with Chavez's government to try to freeze the country's assets, including refineries it owns in the US.
However, pulling out of the arbitration body would take time, and analysts said Chavez's government still has legal obligations that it can't escape in the pending cases before the arbitration body.
Additional reporting by the AP