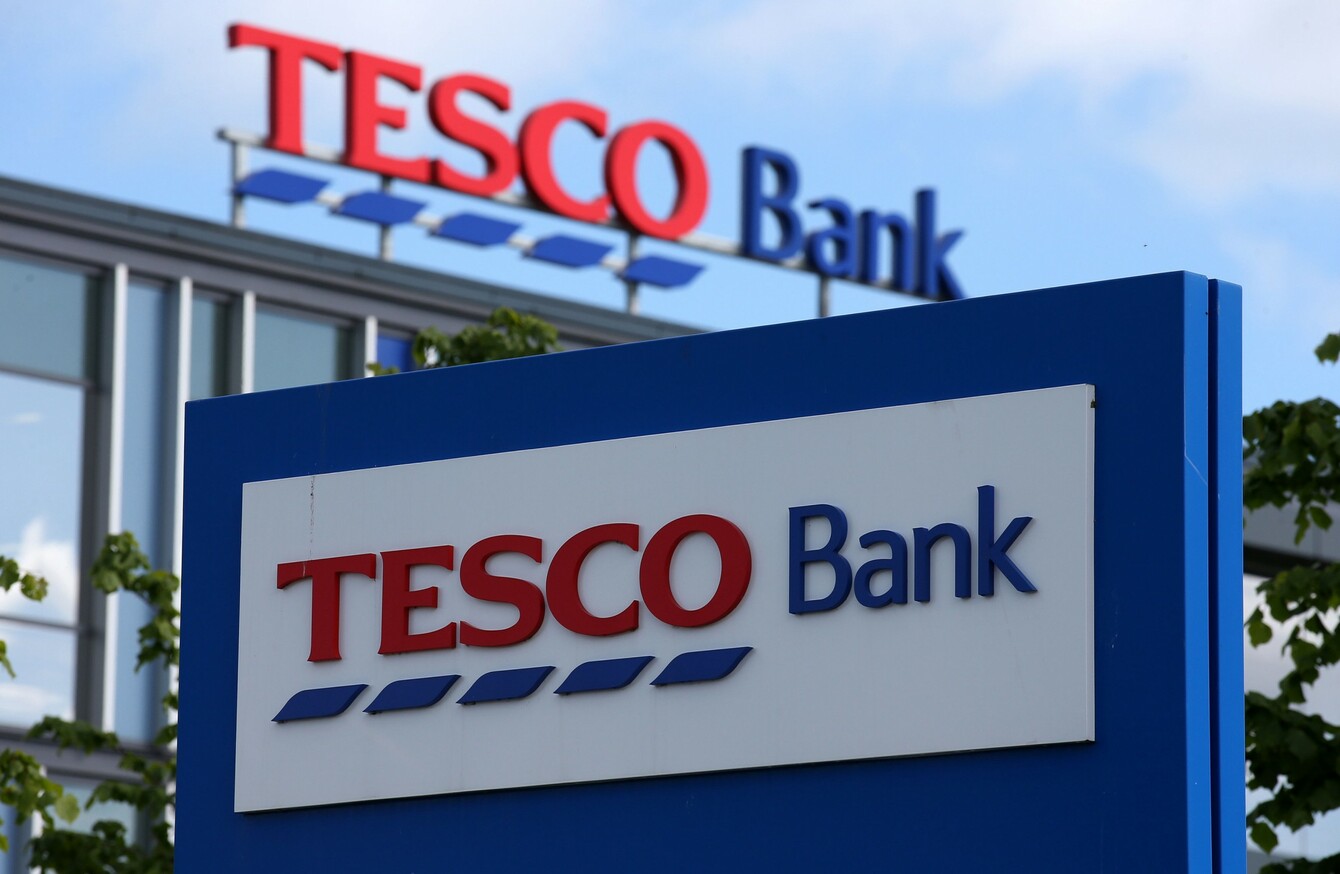 Image: PA Wire/PA Images
Image: PA Wire/PA Images
TESCO BANK IN Britain temporarily froze all online transactions today after around 20,000 customers had money stolen from their accounts after a cyber attack.
The bank, a subsidiary of British supermarket giant Tesco, the kingdom's biggest retailer, said it was trying to refund accounts as quickly as possible.
"Tesco Bank can confirm that, over the weekend, some of its customer current accounts have been subject to online criminal activity, in some cases resulting in money being withdrawn fraudulently," chief executive Benny Higgins said in a statement.
The bank confirmed that of its 136,000 current account holders, 40,000 had seen suspicious transactions over the weekend, while money had been fraudulently withdrawn from around 20,000 accounts.
No figure was given for the total amount of money involved.
Tesco Ireland confirmed to TheJournal.ie that none of the 27,000 Irish Tesco Bank Credit Card customers were impacted by the UK issue from the weekend.
Impact
Tesco shares dipped by 1.28% to 199.90 pence in early London trading, as London stocks rose by 1.3%.
"We can reassure customers that any financial loss as a result of this activity will be resolved fully by Tesco Bank," said Higgins.
The retail bank is working with the National Crime Agency (NCA) and the Financial Conduct Authority to address the security breach.
"It will be investigated and hopefully that will lead to action and arrests," an NCA spokesman said.
The spokesman said cyber-attacks tended to vary in terms of sophistication so there was no set formula for dealing with them.
Higgins told BBC radio: "We invest very heavily in ensuring we have preventative measures in respect of this kind of fraudulent activity but in the modern world it's impossible to be totally impregnable."
Tesco Bank opened in 1997 and has 7.8 million customer accounts.