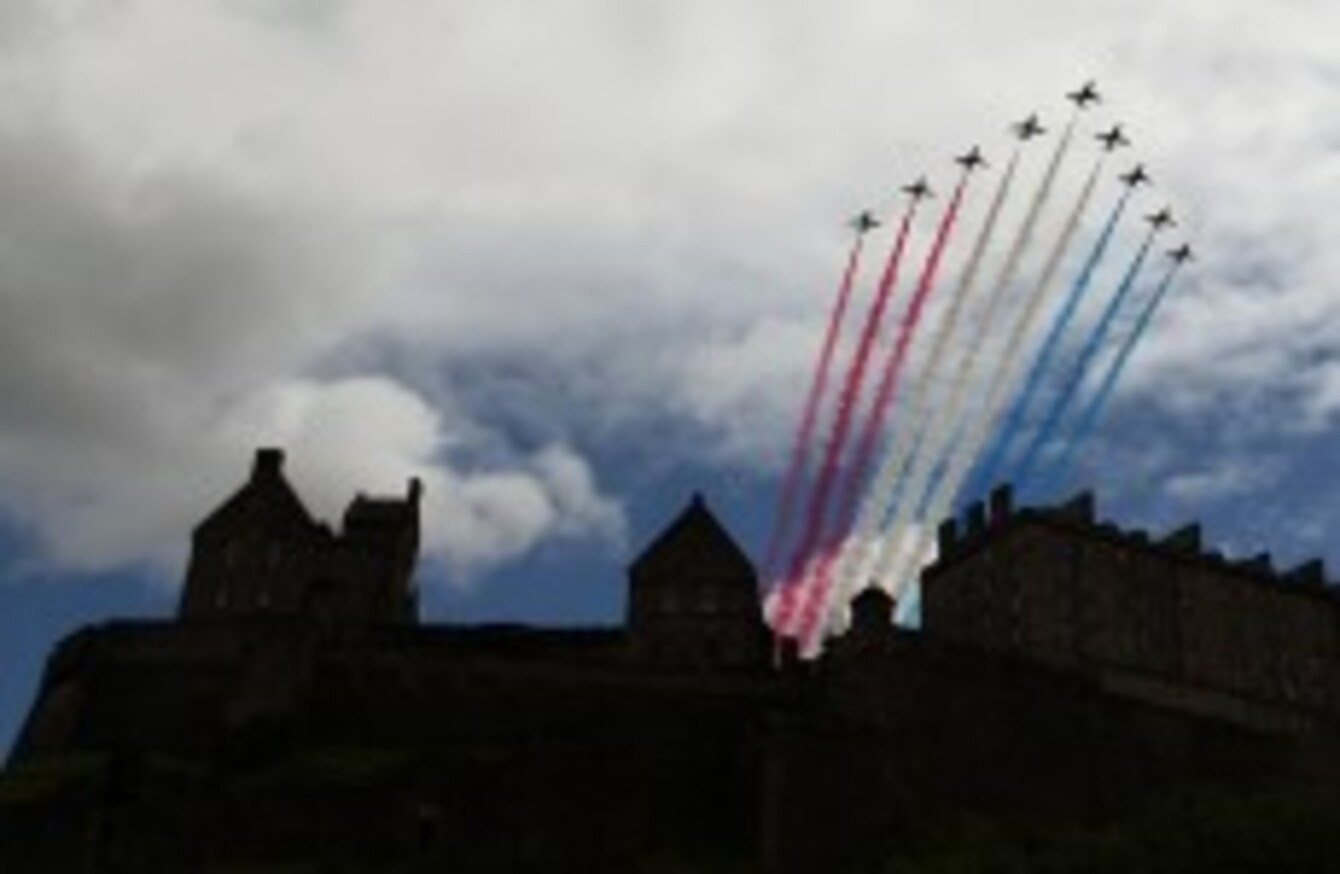 Image: David Cheskin/PA Wire/Press Association Images
Image: David Cheskin/PA Wire/Press Association Images
EVERY DAY, TheJournal.ie brings you nine things you need to know with your morning cup of coffee.
1. #DAY ONE: The first seven gold medals of the 2012 Olympic Games will be handed out in London today as 19 sporting events get underway. A number of Irish athletes will compete and TheScore.ie has compiled a list of everyone you need to watch.
Boxing medal hope Katie Taylor carried the Irish flag out to a huge roar at the spectacular €34 million, Danny Boyle-directed opening ceremony last night. Watched by an estimated one billion people across the globe, the lavish event featured thousands of dancers, musicians and singers in what has been described as one of the most rock-n-roll ceremonies of all time. Paul McCartney closed the night with a rendition of Hey Jude but the stage was stolen by Queen Elizabeth II who appeared with James Bond actor Daniel Craig in an earlier video clip.
2. #SYRIA: International concern about a possible massacre in the Syrian city of Aleppo heightened last night as security forces continued to bombard the besieged city and the International Red Cross withdrew staff because of escalating violence. Separately, the Associated Press has reported the death of a six-year-old boy who was shot dead as he and his family tried to cross the border into Jordan. He was shot in the neck after troops loyal to President Bashar Assad opened fire.
3. #ARMS: The United Nations has failed to agree a treaty to regulate the global arms trade despite 30 days of talks. Negotiations ended last night without agreement with the US, Russia and China stating they needed more time to consider the issues.
4. #HSE: Opposition party Fianna Fáil has expressed its disappointment at the appointment of Tony O'Brien as the new Director General of the Health Service Executive. Spokesperson Billy Kelleher said he has no issue with O'Brien's credentials but believes the role should have been "subject to open competition".
5. #COLORADO: As more memorial ceremonies for the 12 victims of the devastating Aurora movie massacre are held, it has emerged that the chief suspect James Holmes was seeing a university psychiatrist specialising in schizophrenia. Funerals for the victims continue today as families say their goodbyes to loved ones.
6. #GAS: Consumers will have to brace themselves for more energy price hikes later this year as Bord Gáis has applied for permission from the Energy Regulator to increase residential gas prices by 7.54 per cent rise from October.
7. #MEMOIRS: The former partner of Gerry Ryan is to publish a book about her life, including the two-and-a-half years she spent with the late broadcaster. Melanie Verwoerd said she wrote the biography, not for money, but to keep a promise made to Ryan weeks before he died, according to the Irish Independent.
8. #BURMA: The United Nations has called for an independent investigation into violence in Burma's Rakhine state. BBC News reports that human rights chief Navi Pillay wants an inquiry following claims of abuses by security forces.
9. #iPriests: A growing number of priests are using iPads on the altar. Despite some resistance, apps such as iMissal have made the tablets "dead handy" for some members of the Irish clergy.