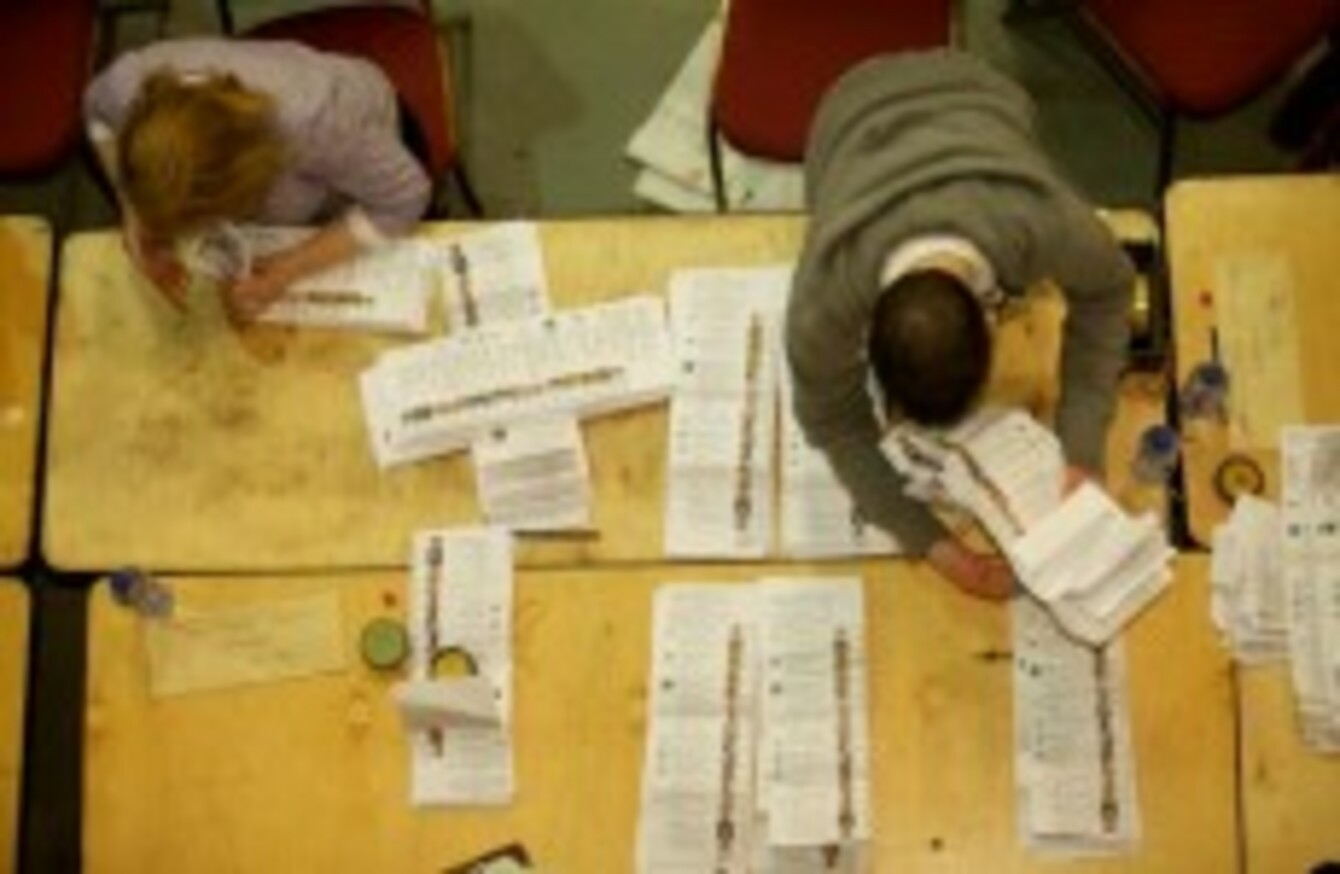 Image: Demotix/Press Association Images
Image: Demotix/Press Association Images
EVERY EVENING, TheJournal.ie brings you a round-up of the biggest news stories of the day, as well as the interesting bits and pieces you may have missed.
The GE11 count continues in three constituencies this evening: Laois-Offaly, Galway West, and Wicklow. If you're wondering why some 2,500 votes  in Wicklow have been proving contentious, check out this image of the ballot paper.
While we're waiting for the white smoke from Enda Kenny and Eamon Gilmore's coalition negotiations, TheJournal.ie has been checking out who's squaring up against whom for cabinet positions in the 31st Dáil.
Meanwhile, in one of his last acts as a government minister, Pat Carey has approved the controversial Corrib Gas pipeline.
Hundreds of homes were destroyed in Boliva's La Paz yesterday, after weeks of heavy rainfall resulted in a major mudslide.
Iran's Olympic committee has complained about the logo of the 2012 London Games – four years after it was unveiled. Iran claims the logo is racist and spells out 'Zion'.
Outgoing Fianna Fáil TD Mary O'Rourke said she is now planning to write a book. She might be able to take some inspiration from these Seven Deadly Political Whodunits.
Thousands of Gmail users woke up to find their inboxes empty this morning, after a "service disruption" deleted messages and settings.
Charlie Sheen. He's on a drug he calls 'Charlie Sheen'. But it's not actually available to anyone else, he says, because it will melt your face off. Check out the bizarre interview he gave ABC News earlier.
The Fianna Fáil parliamentary party has taken a serious haircut in this election, but Micheál Martin may lead the party in a new direction:
Photo taken by Noel Shine in Kells, Co Meath.