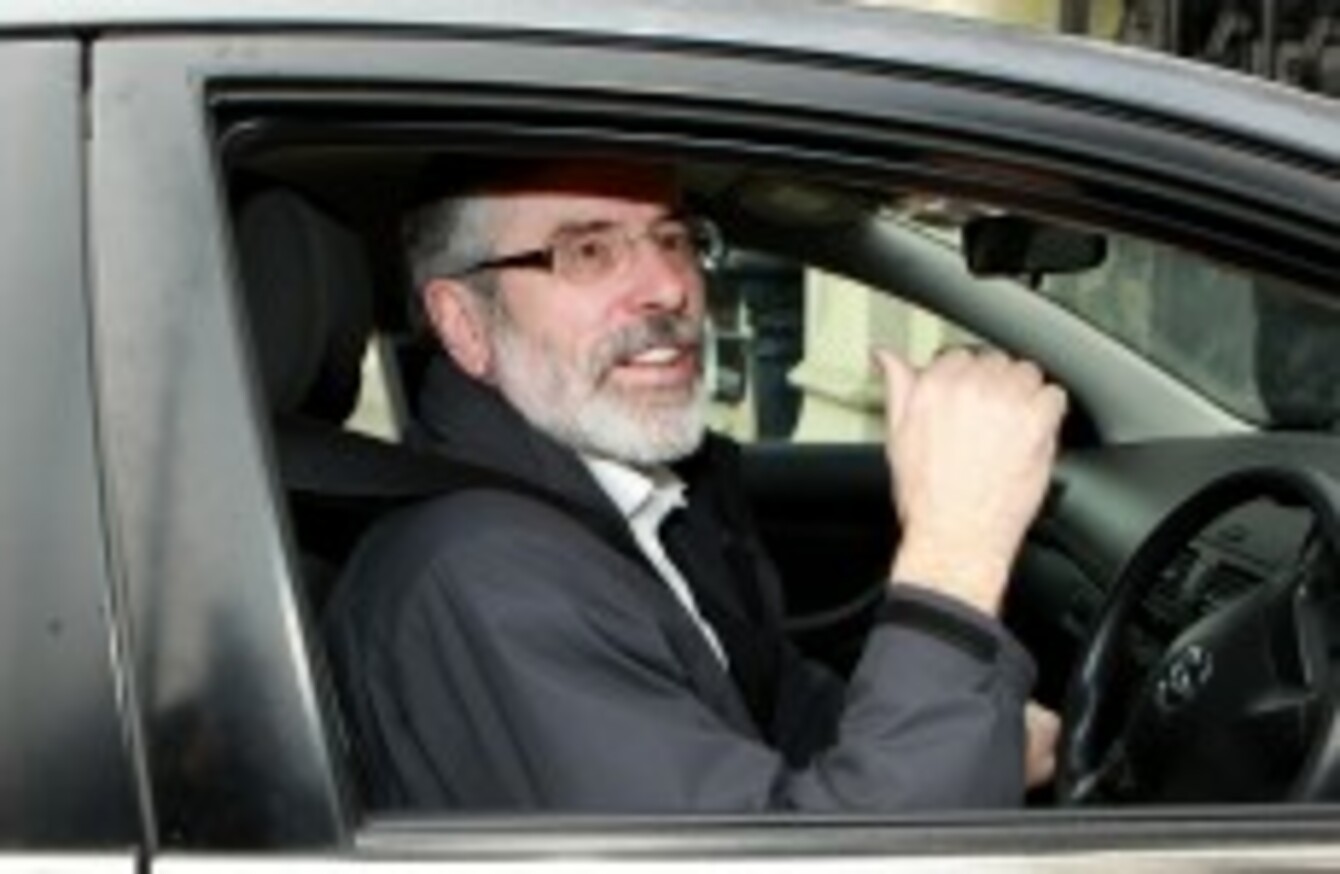 Image: Julien Behal/PA Wire
Image: Julien Behal/PA Wire
EVERY EVENING, TheJournal.ie brings you a round-up of the biggest news stories, as well as the bits and pieces you may have missed during the day.
It's almost certain now that Fine Gael and Labour will enter a coalition to form the next government, but talks on forming the coalition are going right down to the wire: the two parties are still wrapped up in talks at Leinster House trying to nail out final agreements on some major issues. Labour is holding a conference tomorrow to approve any deal, so time is of the essence.
The political parties have all been welcoming the impending visit of Queen Elizabeth to these shores – all except Sinn Féin, whose leader Gerry Adams TD has said the visit is "premature" given the continuing partition of Ireland. (Here's our poll.)
David Drumm has asked his bankruptcy court in Boston to force Anglo to cover his legal fees, and to reimburse him for his time. The court, perhaps unsurprisingly, has turned him down.
In Libya, where tensions show no signs of easing, forces loyal to Muammar Gaddafi have regained control of Az Zawiyah near Tripoli, though rebels have made gains of their own, seizing the oil port of Ras Lanouf.
In New Zealand, meanwhile, rescue workers in Christchurch say that they haven't found any bodies in the rubble at the city's cathedral – meaning earlier estimates that 22 people were caught in the rubble have proven unfounded.
Gay Byrne has revealed how he still gets hate mail over content from The Late Late Show, twelve years after quitting it.
Genesis drummer Phil Collins has announced his retirement from music, saying his medical problems make it nearly impossible to play the drums. He retired with an apology, however, for his success – telling haters he never expected to be so successful.
Real Madrid boss Jose Mourinho has been told that he was the victim of an attempting stabbing last week – in an incident where one of the club's security men sustained a 4cm wound in his armpit.
That most a la mode footballing garment – the snood – has been banned, with effect from July 1, after soccer's rulemakers decreed that it was superfluous to the apparel allowed for by the rules of the game. Manchester City fans, sorry about that.
One of the staff reporters from the Daily Star in the UK has quit his job in the paper, in protest at what he saw as Islamophobia – and the fact that the paper would simply make up content. Richard Peppiatt's resignation letter has become online gold – and is worth a full read.
It's TED season: here's a thought-provoking video from Wael Ghonim, the Google staff member who helped instigate the Egyptian protests last month, talking about life inside the regime.
#Open journalism No news is bad news Support The Journal

Your contributions will help us continue to deliver the stories that are important to you

Support us now