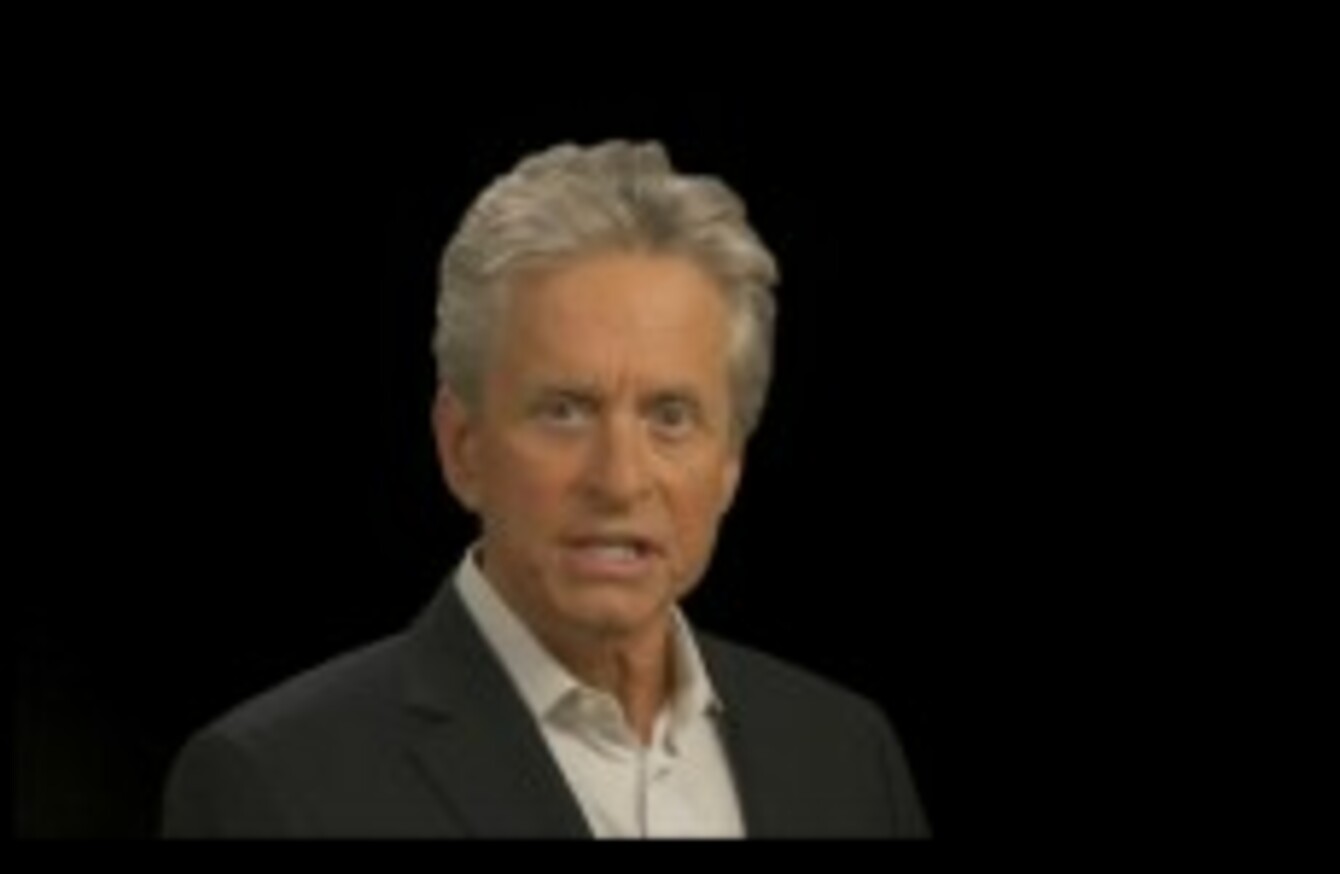 Michael Douglas in the FBI's financial fraud ad
Image: Screengrab via YouTube
Michael Douglas in the FBI's financial fraud ad
Image: Screengrab via YouTube
THE CHARACTER WHO personified the type of Wall Street behaviour which many say led to the financial crash is now part of a new campaign aimed at cracking down on such behaviour.
Oscar-winning actor Michael Douglas is partly reprising his role as the greedy Gordon Gekko from the hit 80s film 'Wall Street' by fronting a new campaign against financial fraud from the Federal Bureau of Investigation (FBI) in the US.
The new financial fraud public service announcement includes Gekko's infamous creed that "greed, for lack of a better word, is good" before the actor as he is today urges traders to reject such behaviour and to report any instances of fraud to the FBI:

YouTube: FBI
The 60-second announcement is to be broadcast on some US television stations, according to Bloomberg. Douglas won an Oscar for his performance as the greedy and fraudulent Gekko in the Oliver Stone film.
He reprised the role for the 2010 sequel 'Wall Street: Money Never Sleeps' but that film was not as popular as its predecessor.
Nonetheless, FBI agent David Chaves said that Douglas was the perfect fit: "We thought one of the most revered actors of our time would be a great voice for combating crime on Wall Street," he told Bloomberg.