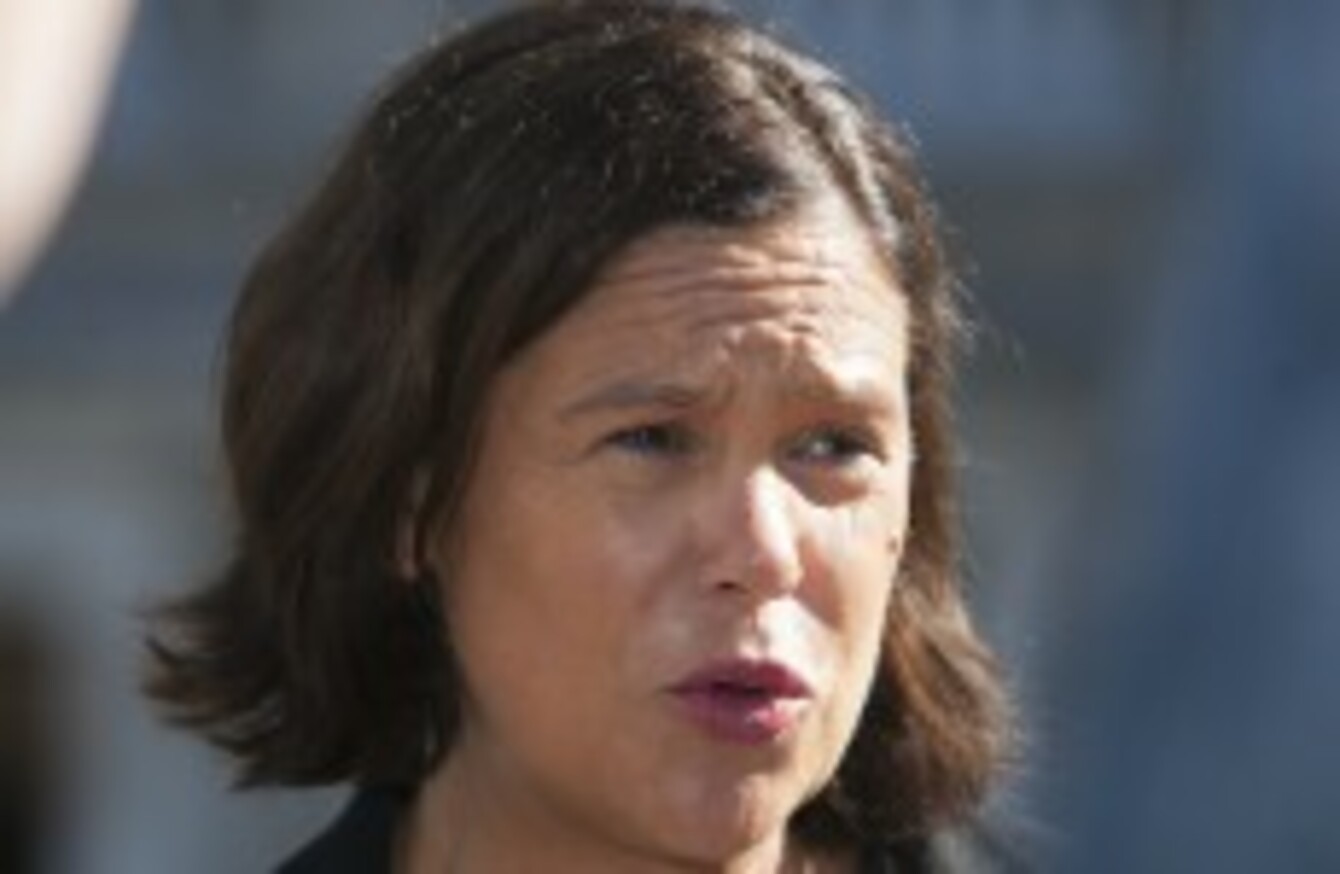 Mary Lou McDonald
Image: Leah Farrell/RollingNews.ie
Mary Lou McDonald
Image: Leah Farrell/RollingNews.ie
MARY LOU MCDONALD has said the membership of Sinn Féin have always and will in the future select the leader of Sinn Féin.
The party's deputy leader was responding to a report in the Sunday Times last weekend which said the IRA will play a key role in deciding who suceeds Gerry Adams as Sinn Féin president.
Last week, a British intelligence report found that the Provisional IRA remains in existence but in a much-reduced form. It said that IRA members believe the organisation's Army Council controls Sinn Féin with an "overarching strategy".
The Sinn Féin leadership has repeatedly maintained that the IRA no longer exists, with Adams saying it has "left the stage".
The Sunday Times said that the IRA is understood to oppose McDonald's potential leadership bid. The Dublin Central deputy is considered the favourite to succeed Adams if and when he steps down as party president, a position he has held for over 30 years.
Unlike other Sinn Féin figures, McDonald was not a member of the IRA and was not involved in the Troubles in the North, having grown up in south Dublin.
Speaking at Leinster House today, McDonald poured scorn on the weekend report, insisting:
The membership of Sinn Féin have always selected the leader of Sinn Féin and that will be the case as and when there is a vacancy. As you know, at the moment, that position is occupied.
Asked today if, in light of last week's reports, the PIRA's Army Council had looked over the Right2Change document that Sinn Féin has signed up to ahead of the election, McDonald said it was "frankly, a ludicrous question to ask".
She said the document had been put together by various organisations and trade unions and was signed off by Sinn Féin's ard comhairle "on behalf of activists up and down the country".