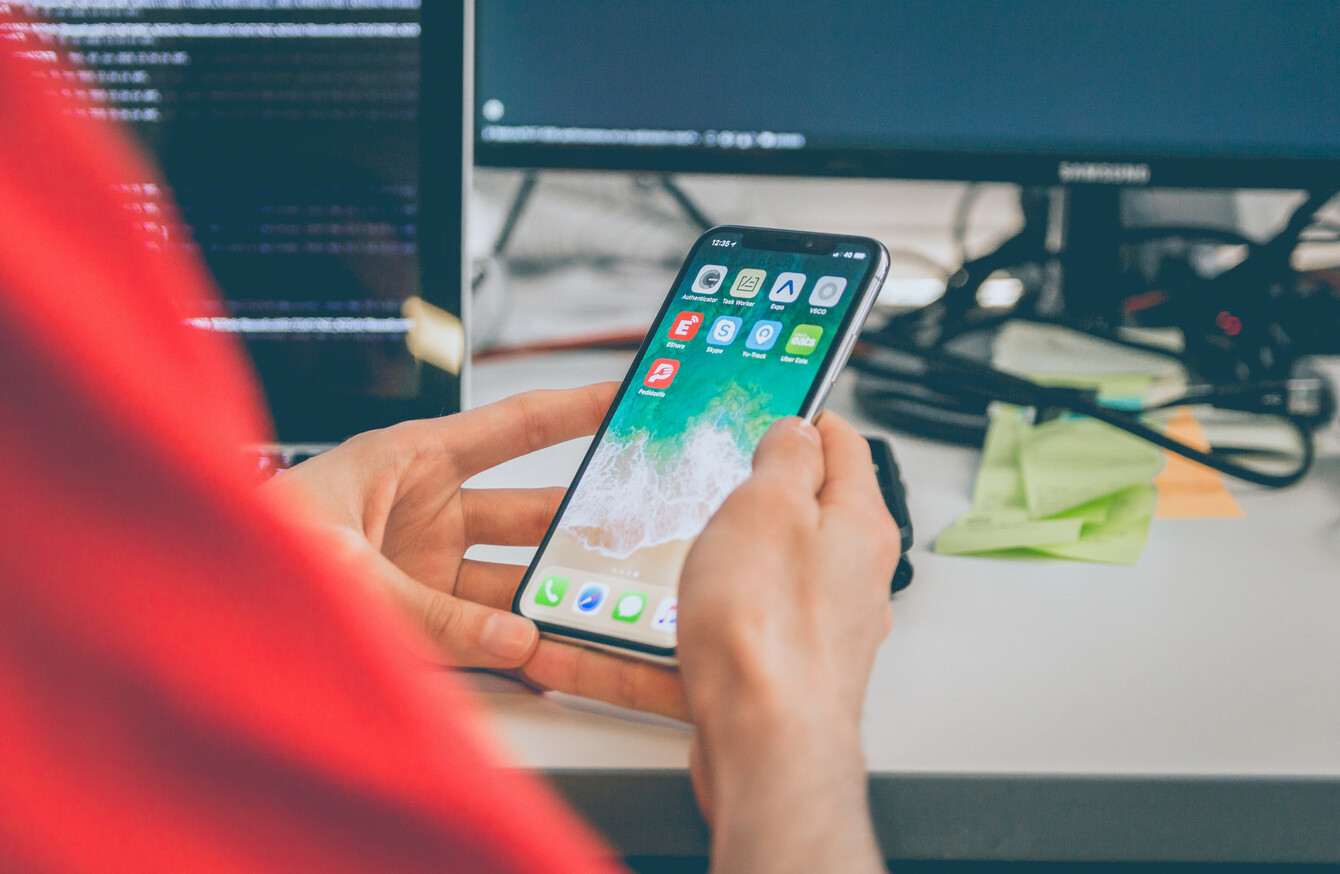 Image: Unsplash
Image: Unsplash
IN MARCH 1989, software engineer Tim Berners Lee set out to solve a problem for his co-workers.
Berners-Lee was working at CERN, a particle physics lab in Geneva. "There was different information on different computers, but you had to log on to different computers to get at it," he later recalled.
Thinking there had to be a better way to do things, he set out a plan for what would later become the World Wide Web, or the internet – a project to connect tens, or thousands or even millions of computers to one another remotely.
Within a year, his vision was a reality, and the web was born. Now, 30 years on from Berner-Lee's bright idea, the internet can be used for everything from file-sharing, to communicating with relatives across the world, to getting the latest headlines in your ears on the go.
So what else has changed? Here are 30 more advances in the world of tech that have happened in the last 30 years…
1990: Microsoft releases Windows 3.0, a user-friendly interface and the first real competitor to Apple – and home computing begins to hit the mainstream.
1991: The World Wide Web finally becomes publicly available to users this year. However there's not a whole lot to see on there just yet. Take a look at the first ever "web page" here.
1992: Neil Papworth, a young engineer with Sema Group in the UK, sends the first SMS text message to a mobile phone. The text? "MERRY CHRISTMAS," sent to his colleague Richard Jarvis. It's December 3, after all.
1993: IBM's Simon cellphone is launched, though it won't go on sale until 1994. With a touchscreen, calculator and even email capability, it's later dubbed the "world's first smartphone". 
1994: Sony Computer Entertainment (a new branch of Sony that's only a year old itself at this point) launches the first PlayStation console in Japan. Early games for the console include Tomb Raider and Jumping Flash.
1995: Internet Explorer 1.0 becomes the browser of choice for home PCs.
1996: The first USB jack is released, quickly becoming the the standard plug-in device for computers, laptops and even bus seats. 
1997: The Nokia 9000 Communicator, the first phone to allow web access, goes on sale. At 397g it's almost the same weight as a bag of sugar (and around the same size too).
1998: Larry Page and Sergey Brin create Google, competing with the likes of Yahoo. Here's a look at an early Google! homepage from 1999 (the exclamation mark only lasted a year).
1999: The first consumer-ready version of Bluetooth launches, although it'll take four or five more years for it to be widely used for headphones, speakers, phones and more.
2000: USB flash drives or "thumb drives" hit the market, with IBM's 8MB DiskOnKey retailing for around €45.
2001: Apple launches the iPod, with the tagline "1000 Songs In Your Pocket". It's not the first portable MP3 player out there, but it has a much, much higher capacity than its competitors.
2002: The first Mozilla browser launches. At the time, Internet Explorer is used by nine out of ten users, but this will all change soon. 
2003: Android launches as a standalone company, though within two years it'll be purchased by Google and picked up by manufacturers like Samsung, LG and Motorola.
2004: Mark Zuckerberg launches The Facebook to his fellow Harvard students and gets 1200 signups in 24 hours. By 2005 it'll just be "Facebook".
2005: YouTube goes live, making video streaming and distribution quick for home users. Within a year it is purchased by Google.
2006: Eight years after its launch, Google has become so ubiquitous that the verb "to google" is added to the Merriam Webster dictionary.
2007: The first ever iPhone is launched and shipped. Right now, it only supports Apple's own apps, like Mail and Stocks.
2008: GPS, or Global Positioning System, hits the mass market with the launch of the iPhone 3G. Users can now figure out where they are – and how to get where they want to go.
2009: USB ports finally get a slimmer, smaller makeover with the creation of USB 3.0.
2010: Angry Birds becomes one of the most widely played mobile games of the decade, draining the batteries of players around the world.
2011: The new Nest Learning Thermostat means homeowners don't have to worry about adjusting the temperature or leaving the heating on: a launch that marks the start of the smart home era.
2012: Costing just $35 (€31), the business card sized Raspberry Pi computer will end up powering laptops, robots and even experiments on the International Space Station.
2013: Smart watches become "a thing" with the launch of Pebble this year, although the Apple Watch will take over the market by 2015.
2014: HTML 5 is introduced, allowing web pages to handle high definition video and properly slick graphics. See some great examples here.
2015: Alexa, what's the weather like tomorrow? Amazon launches the Echo this year, a voice controlled personal assistant and wireless speaker.
2016: The Pokémon GO craze takes hold, introducing audiences of all ages worldwide to the joys of augmented reality, or AR.
2017: Facial recognition software is listed by MIT as one of the biggest breakthrough technologies of this year. China leads the way with Face ++, a software startup valued at one billion dollars.
2018: Google's Pixel Buds go on sale, with the capacity to translate 40 spoken languages in real time, meaning no more reaching for the phrasebook.
2019: So far there's been a 3D printed version of the human heart and the first photo of a black hole – and we're only five months in. 
Ready for one more impressive tech advance? TheJournal.ie's 9 at 9 News audio bulletin is produced by our news team every day and streamed directly to your iOS or Android device. Here's how to set it up. The 9 At 9 audio bulletin is produced in collaboration with our technology partner Volkswagen.