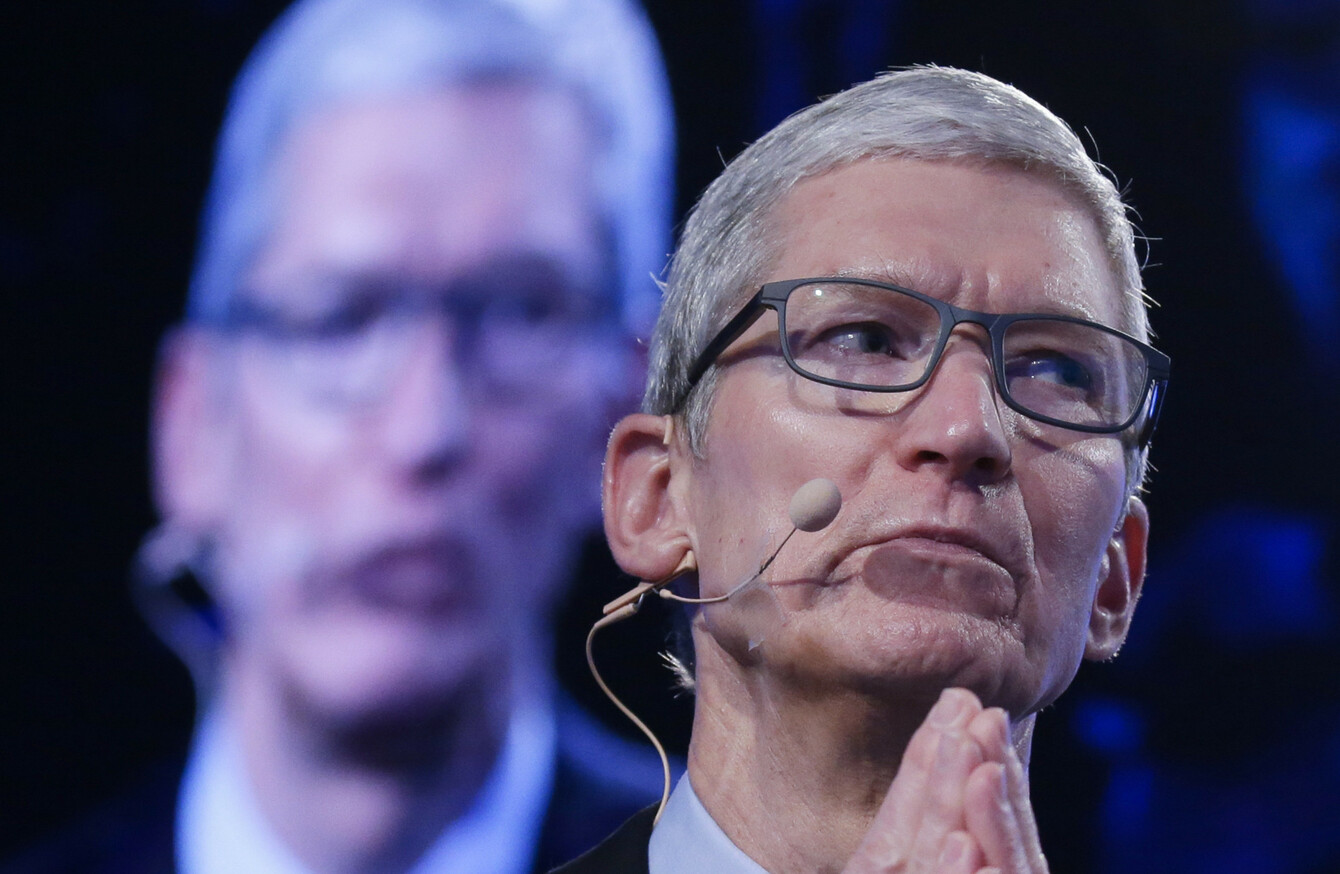 Image: UPI/PA Images
Image: UPI/PA Images
THERE ARE A lot of things that peak in January – gym attendance, the lowest average temperatures of the year and according to The Huffington Post, filing for divorce.
What you might not realise about January is that it's the most popular month for job changes. The first month of the year is the perfect time to maximise your job satisfaction  – and sometimes the best way to do this is to top up your qualifications, earning more responsibility and higher pay.
Here's a look at how pursuing further education helped some of the world's successful people, at home and abroad.
1. Shaquille O'Neal, sports analyst/former basketball player
With an estimated net worth of $350 million (€288 million), O'Neal initially dropped out of his bachelor's degree at Louisiana State University to play in the NBA, which he eventually earned in 2000, followed by an online MBA from the University of Phoenix in 2005. He credits education as crucial to his success – as he told The Miami Herald:
I just put it in my mind that this [MBA] was something I was going to do. You could be one of those people who have a negative attitude, but you commit, realise everyone is watching, and make sure you do it correctly. [Education] is part of my success story."
2. Michael Bloomberg, CEO of Bloomberg L.P
Even though he's now worth an astonishing $5.2 billion, American businessman and  former mayor of New York Michael Bloomberg wasn't always sure of his career path. He has a Bachelor of Science in Electrical Engineering from John Hopkins University. After graduating with an MBA from Harvard Business School, he realised he should pick what he loved not what would pay the best:
When I graduated from college, I didn't know what I wanted to do. And after I graduated from business school, I still didn't know what I wanted to do. I ended up taking a job that paid about 40 percent less than another firm was offering, because I thought it would be a better fit. It was one of the best decisions I ever made.
3. Indra Nooyi, Chairperson & CEO of PepsiCo
One of the most powerful women in the world, Indian-American businesswoman Indra Nooyi was paid $26.4 million (€21.75 million) in 2016 alone. She holds bachelor's degrees in Physics, Chemistry and Mathematics from the University of Madras. Later, she earned a Masters in Management from Yale, which she attributes to her success:
Yale did a great job of opening our minds to, 'You can go and change the world in any way you want. They also emphasized for us the linkage between business and society. Going through as many diverse cases as we did, in every case we were thinking about the holistic impact on society. It gives you a different sensitivity and sensibility.
4. Tim Cook, CEO of Apple
Unlike the founder of Apple, Steve Jobs, Apple's CEO Tim Cook stuck wholeheartedly with his degree, and he's now worth $625 million (€515 million). He has a Bachelor of Science in Industrial Engineering, along with an MBA from Duke University's Fuqua School of Business, where he first shone, as its Dean Bill Boulding explains:
The fact that Tim Cook is now the leader of one the world's most recognizable brands comes as no surprise to us. Even back during his time at Fuqua, he demonstrated great leadership skills and comprehensive business acumen. [Cook] was considered a leader, and he was a really, really good student.
5. Eamonn Sinnott, Vice President and General Manager of Intel
Source: IntelIreland/YouTube
Holding not one but three degrees, Vice President of Intel Eamonn Sinnott has a Diploma in Applied Science from UCD, a Bachelor of Science from Trinity College Dublin and an MBA from UCD Michael Smurfit Graduate School of Business. He won the 2017 UCD Alumni Award in Business, and still heralds his MBA as brilliant for networking:
The thing that I learned most [during my MBA] was that I could do anything, and the way that you do that is because the calibre of people that you get to meet on a programme like this is such that they become life-long confidantes [...] and people that you can collaborate with to continue that process of learning long after the MBA is finished.
6. Mary Barra, CEO of General Motors
Holding not only a Bachelor of Science in Electrical Engineering, General Motors' CEO Mary Barra then attended Stanford Graduate School of Business to gain an MBA. She earned $22.6 million (€18.6 million) in 2016 alone. She sees education as key in your career journey:
Education will open doors. Talent will open worlds. But it is hard work that will enable you to accomplish more than you ever imagined. I was a student in the late 1980s, when MBAs were frequently compared to Gordon Gekko in the 1987 film Wall Street.

As leaders in business, government, nonprofits, NGOs, or wherever your career takes you, you have a responsibility to help change the relationship and the reputation our institutions have with society.
7. Doug McMillon, CEO of Walmart
Making a career from his first ever job, Walmart's CEO Doug McMillon made $22.4 million (€18.4 million) in 2016 alone. He has a degree in Business Administration from the University of Arkansas and an MBA from the University of Tulsa. This gave him a huge advantage as Chairman Rob Walton told The Financial Times:
He has broad experience, with successful senior leadership roles in all of Walmart's business segments, and a deep understanding of the economic, social and technological trends shaping our world.
8. Julie O'Neill, Executive Vice President of Global Operations at Alexion Pharmaceuticals, Inc
Source: UCD Michael Smurfit Graduate Business School/YouTube
First earning a Bachelor of Science in Pharmacy, Julie O'Neill also went onto earn an MBA at UCD Michael Smurfit Graduate School of Business. She now leads the US Company and has her own dedicated page on Bloomberg which lists her earnings at around $4 million (€3.2 million) for 2016 alone. She won the UCD Smurfit Alumn of the Year in 2016 and cites her MBA as crucial to her success:
To succeed in business and to succeed in leading an organisation, you need to lead rather than just manage, and when you get to a stage in your career to step out of the managing piece, it's really important to learn all the skills that you need to direct a company strategically not just operationally and that was really what the MBA gave to me.
Do you aspire to the same level of success? This year, we're partnering with UCD Smurfit School to offer one reader an MBA scholarship. The globally-ranked UCD Smurfit MBA provides an unequalled opportunity to unlock and develop your leadership potential, accelerate your career and build your global network.