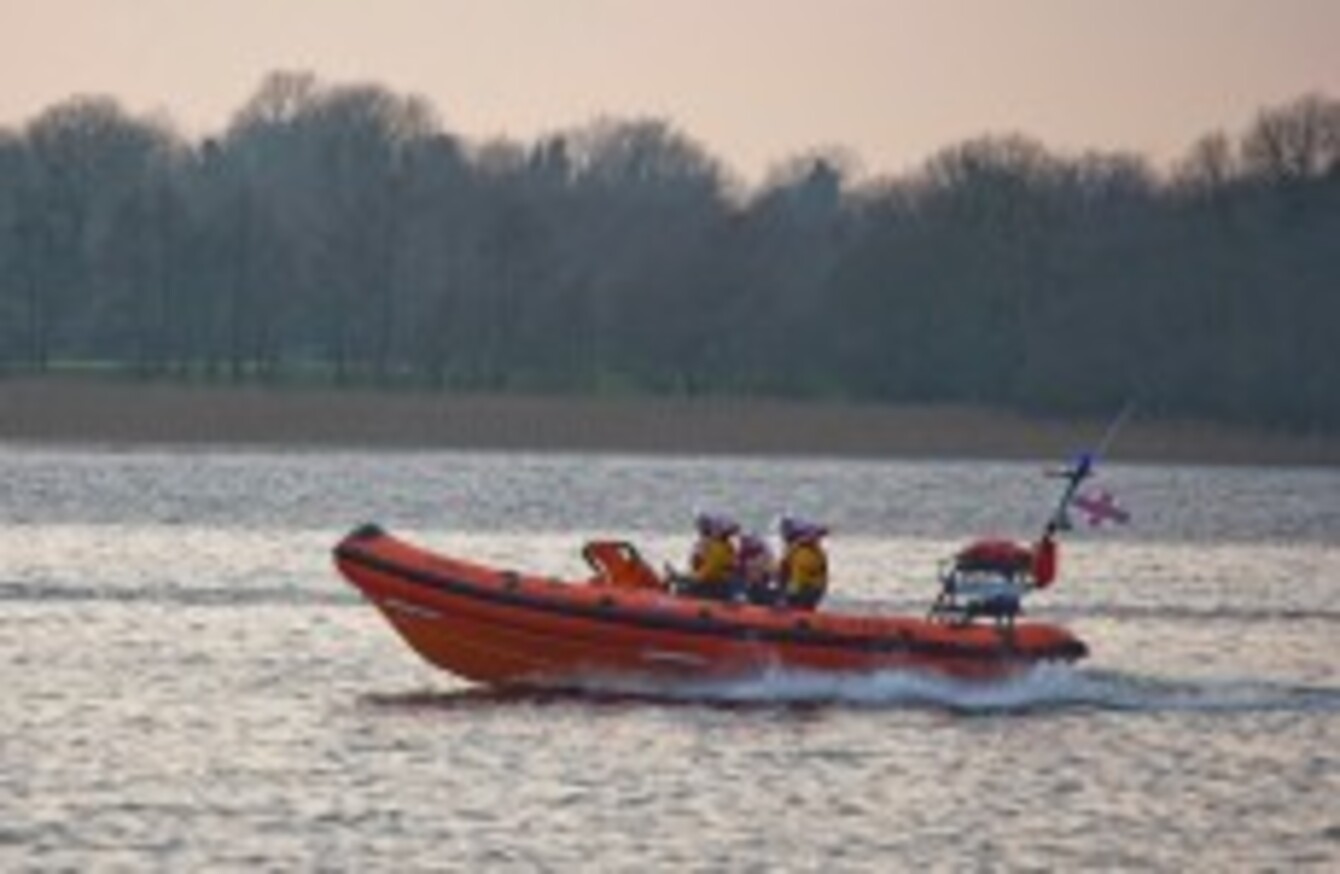 The RNLI Lifeboat on Lough Ree
Image: RNLI
The RNLI Lifeboat on Lough Ree
Image: RNLI
THREE GERMAN TOURISTS were rescued from the Shannon yesterday evening after their cruiser ran aground in Longford.
Lough Ree RNLI launched the major rescue mission after the alarm was raised north of Priests Island, close to Barley Harbour.
The volunteer crew, based at Coosan Point in Athlone, set to work at 8.45pm on becoming aware that a vessel had got into difficulty on the lough during very windy conditions.
Within 25 minutes, the Lifeboat arrived on scene and two of the tourists were taken safely to shore.
The third of the men had left the cruiser and boarded a dinghy in search of assistance earlier in the evening. He was reported missing but eventually located safe and well at about midnight on Cloone Skert. He was found by local Gardaí who hear shouts from the shore at north Portrunny in Roscommon.
"The three tourists particularly the man who had left the boat to look for assistance were very lucky as weather conditions were pretty severe at the time," said Lough Ree Lifeboat operations manager Damian Delaney. "Thankfully, there was a good co-ordinated response and a good turnout of people which resulted in a positive outcome. As time went on and it got dark and darker we were very concerned for the third man so it was great that he was brought ashore."
The RNLI were assisted by Lough Ree Rescue, Athlone Sub Aqua Club and the Sligo Coast Guard helicopter.