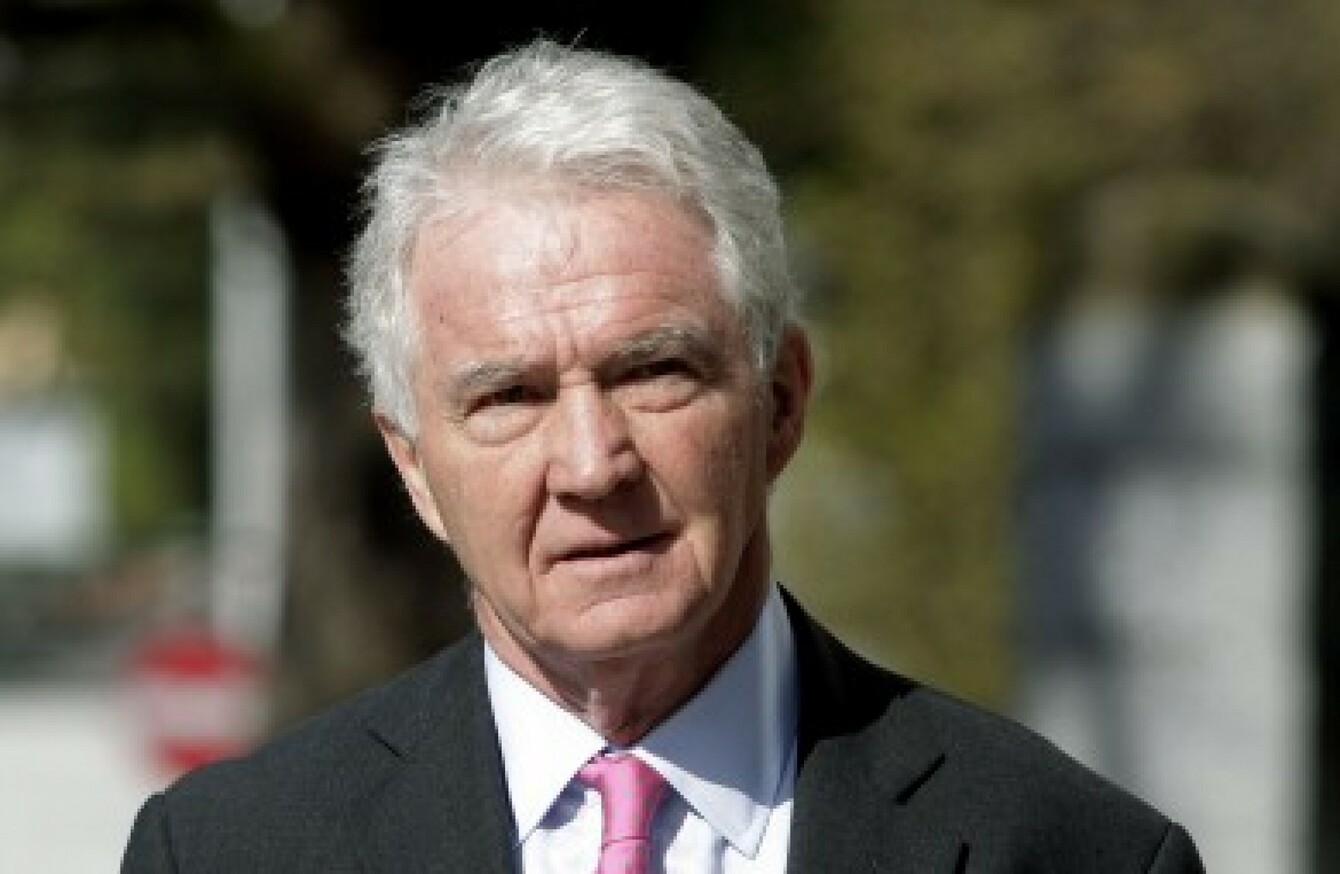 Image: PA WIRE
Image: PA WIRE
THREE NEW JURORS have been sworn for the trial of former Anglo Irish Bank chairman Sean FitzPatrick on charges of misleading the bank's auditors about millions of euro in loans.
Last week, a specially enlarged jury panel of 15 had been sworn at Dublin Circuit Criminal Court for the trial, which is expected to run for three months. Today, three of those jurors were excused and new jurors sworn to replace them.
Sean FitzPatrick, aged 68, of Whitshed Road, Greystones, Co Wicklow is accused of failing to disclose to the bank's auditor Ernst and Young the details of director's loans he received from Anglo between November 2002 and February 2008.
He pleaded not guilty to 27 offences under the 1990 Companies Act. These include 22 charges of making a misleading, false or deceptive statement to auditors and five charges of furnishing false information in the years 2002 to 2007.
Judge John Aylmer told the jury, which now comprises nine women and six men, that he was giving them a final opportunity to reflect on whether they were certain that they could approach the case with impartiality.
He told them that they must not seek out information on the case on the internet or through social media. He asked them not to discuss the case with family or friends.
He said they must be absolutely impartial towards all parties involved and return a verdict in accordance with the evidence presented in court.
Judge Aylmer asked the jury to return tomorrow afternoon and said he would then be sending them away for approximately two weeks.
'Decidedly not neutral'

Last week, the usual exclusions involved in the process of choosing a jury were extended when potential jurors were told they must not serve if they were affected by the banking crisis or have expressed any views on it on social media or any other public forum.
They were also told they should not serve if they are a member of any protest group, including anti-austerity groups. Banking sector employees and shareholders were also excluded.
One woman was excused from serving after telling the court she is "decidedly not neutral when it comes to bankers." Another man indicated he was willing to cancel an upcoming holiday to serve but he was objected to by the defence.
Another 72 potential jurors were excused for various reasons before a final jury of eight women and seven men was sworn in.
Judge Aylmer told jurors they must not seek out information on the trial outside of the court."We're all aware of the availability to everyone of the internet, newspapers or social media," he said.
The case should finish by Christmas and may take less than the estimated three months.
With reporting from Conor Gallagher
Comments are closed on this article as legal proceedings are ongoing.