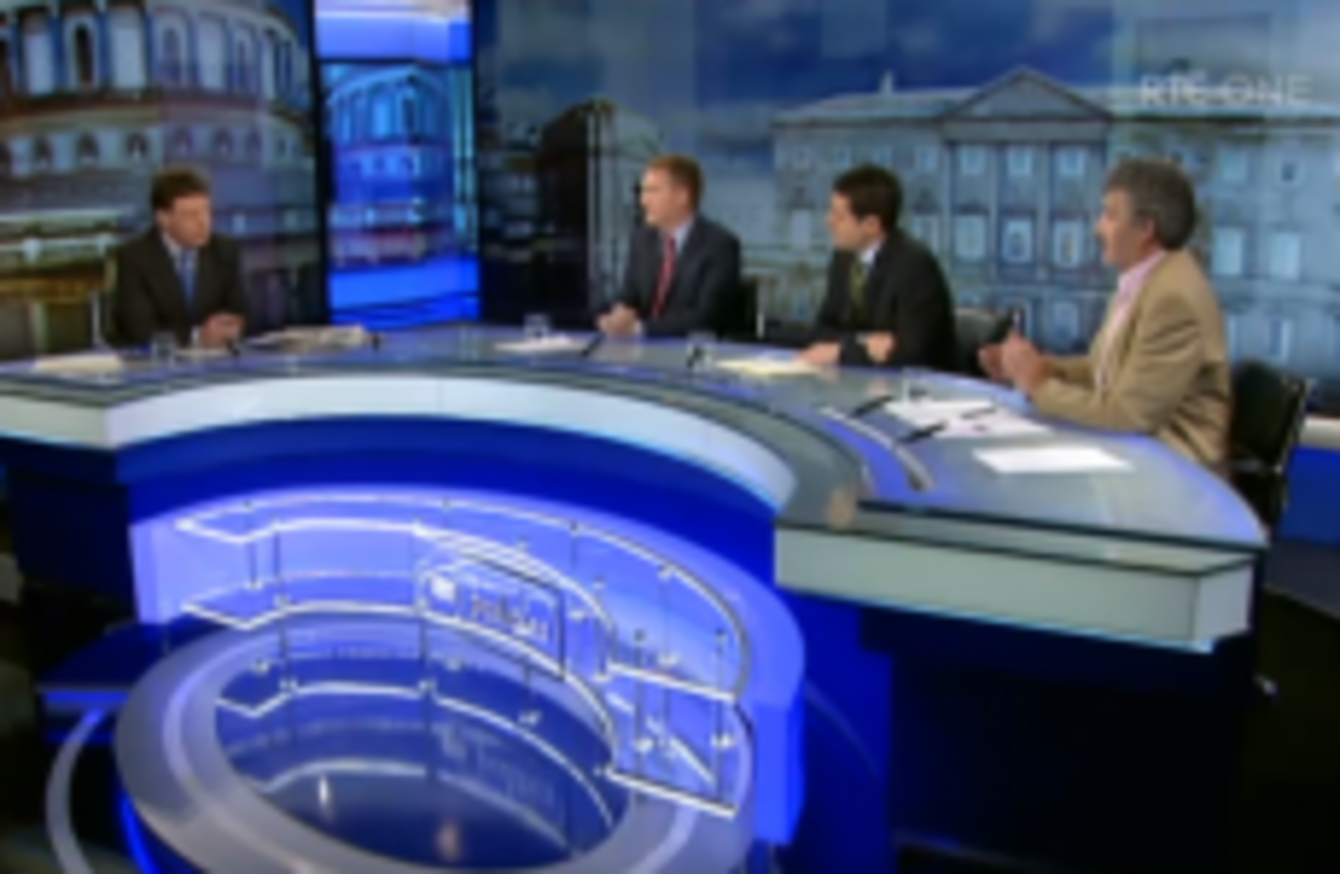 Host David Davin-Power and Michael McGrath, Paschal Donohue and John Halligan
Image: Screengrab
Host David Davin-Power and Michael McGrath, Paschal Donohue and John Halligan
Image: Screengrab
THE OIREACHTAS DOESN'T need rules around politicians writing to judges, three TDs have agreed.
Speaking on RTÉ's The Week In Politics, Fine Gael Minister for Europe Paschal Donohue, Fianna Fáil's Michael McGrath and independent John Halligan all said that the practice shouldn't take place, but that set rules were not explicitly needed.
The issue has taken centre stage this week, with two Fianna Fáil TDs – Niall Collins and Eamon O'Cuív – both having been revealed to have written letters in support of convicted criminals.
Halligan said that he was asked to do something similar during his mayorship of Waterford, but had refused.
It's common sense, you don't interfere with the judiciary. We don't need anything set in stone in the Oireachtas.
"We rarely hear of political representation for victims."
Donohue said that there had to be "a clear separation of judiciary and government".
McGrath said that there should be an "open debate" on the subject, but defended Collins' intentions.