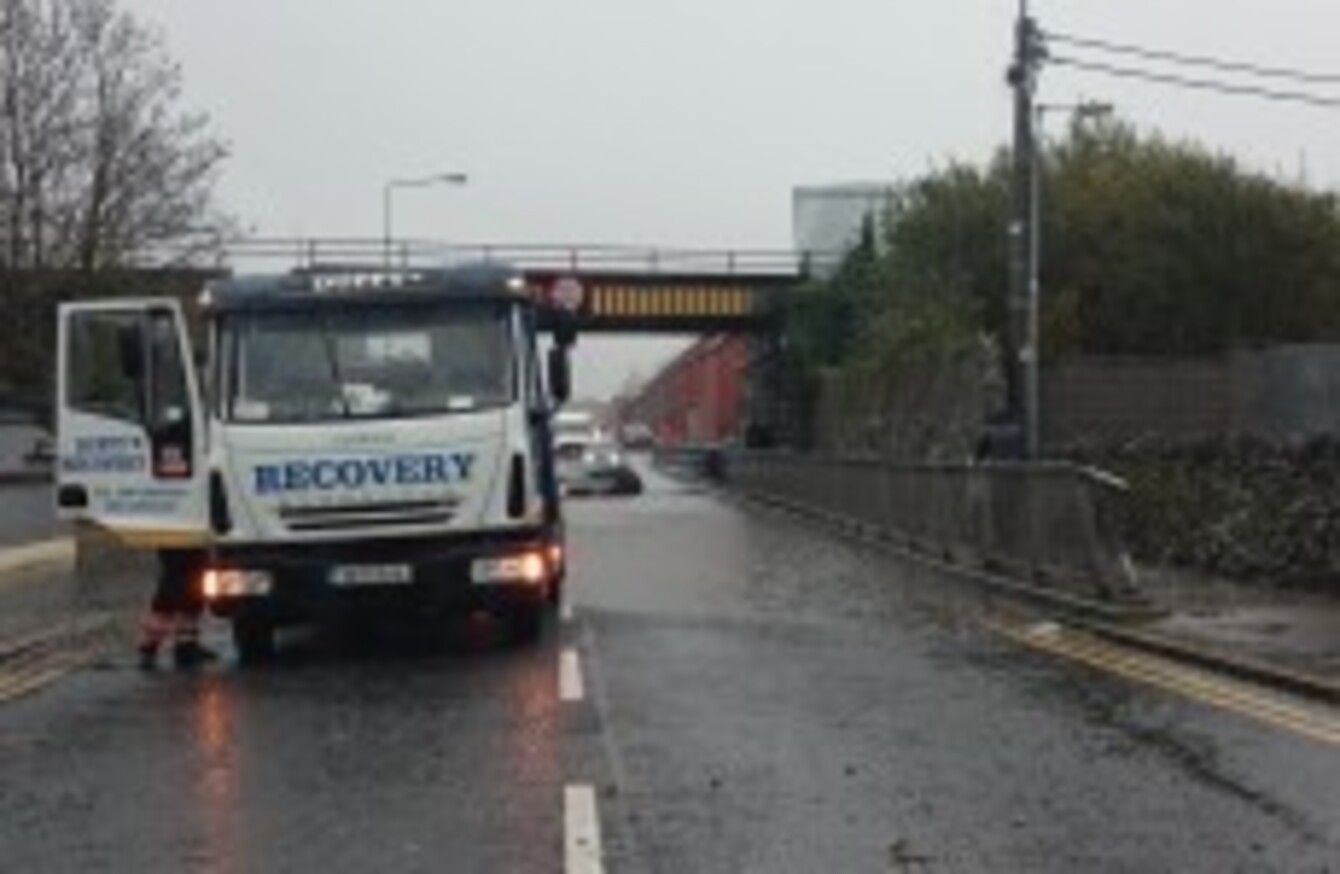 A car in difficulty in Dundalk yesterday.
A car in difficulty in Dundalk yesterday.
THE RAIN MAY have, for the most part, eased off, but things aren't going to be much easier for commuters today.
Flooding has made many roads impassable all across the country.
In Dublin, the southside is particularly badly hit, with Nutgrove Avenue impassable, but there are closed or slow moving roads around the city, including Parnell Street.
Dublin Fire Brigade says that it has dealt with calls in Ballymun, Clonsaugh and Sandymount, as well as in Wexford, Laois, Kildare, Cavan and Louth.
They have urged motorists not to attempt to drive through deep water.
However, it's not just the capital, flooding is widespread, though some roads are now passable. Flooding has closed roads in parts of Dublin, Meath, Louth and Kildare.
The main Dublin to Cork road has been closed both ways this morning, due to flooding. and in Louth, the M1 exit at Carlingford was close.
Railly frustrating
The roads aren't the only network affected, trains are delayed, too.
Flooding has caused problems on the Maynooth line, with Drumcondra station not being served. There are delays also on the Greystones, Dart and Commuter lines.
For more, Irish Rail are tweeting updates.
The Luas Red Line is running with delays due to a technical fault.
The weather
A yellow weather warning has gone into effect for Dublin, Wicklow, Wexford and Waterford with thundery downpours forecast.
The rest of the country will still see heavy showers throughout the day and scattered showers tonight.
The weekend will see showers again.
Your view
Things are still not great around the country. Here's what you guys are seeing.
This is how the Strawberry Beds looked.
Source: michaelclinton/YouTube
Enniscorthy took a battering, too.