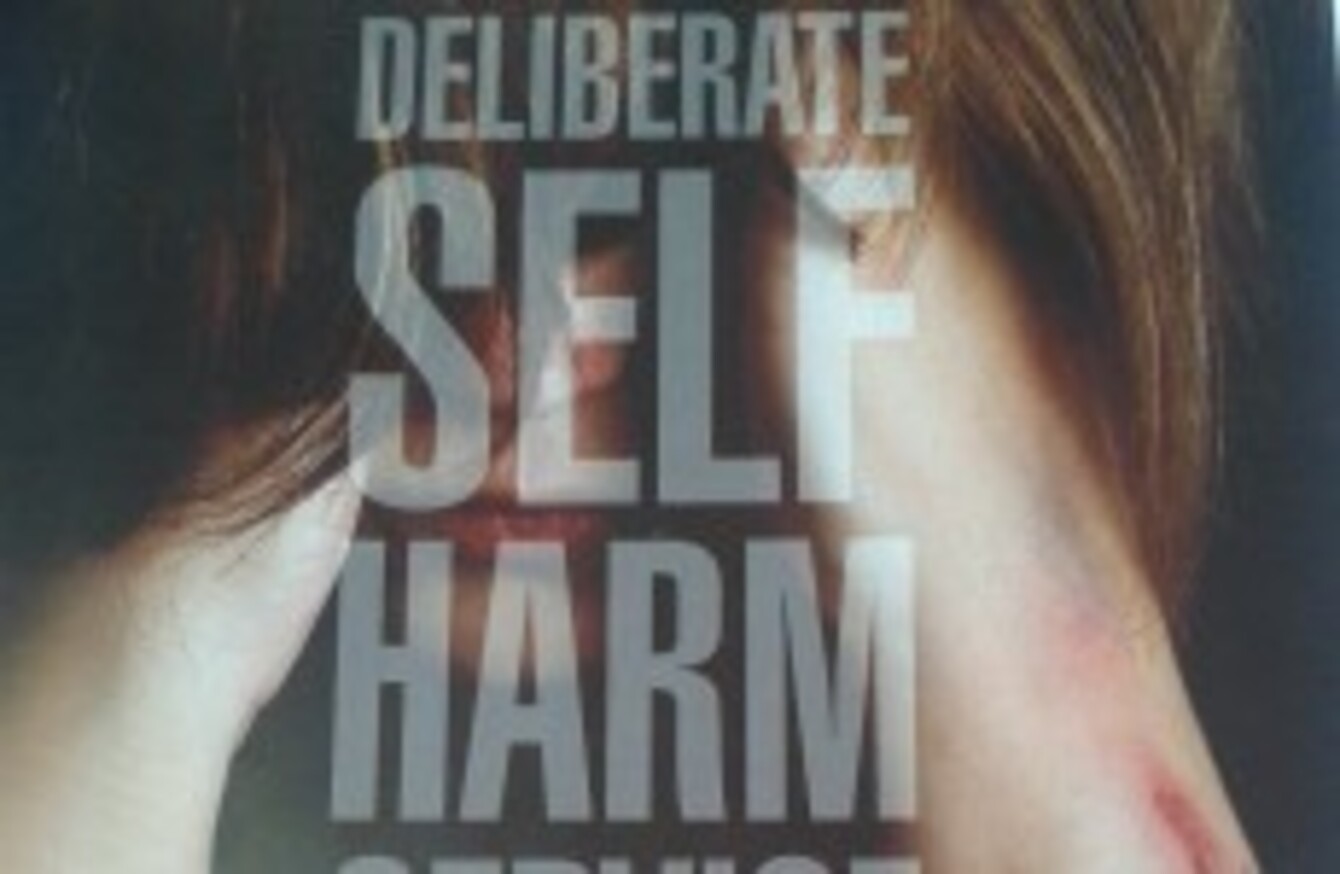 The cover of the self-harm leaflet
The cover of the self-harm leaflet
TWO NEW LEAFLETS have been launched to tackle the issue of self harm and bullying in the Travelling community.
The leaflets, which have been prepared by the Eastern Region Traveller Health Unit and Traveller's centre Pavee Point, were produced in response to figures that showed that travellers are three times more likely to suffer from mental health issues. Those figures also show that suicide among Travellers was six times higher than the national average and seven times higher than the national figure among Traveller men.
In total, suicide accounts for 11 per cent of all Traveller deaths.
Speaking at the launch today the director of Pavee Point Ronnie Fay said that Travellers face a 'two-pronged' stigma.
"There is  a double stigma . There is a stigma of having a mental health problem, which is thankfully changing in society and then there's the experience of the exclusion and the racism that you have as a Traveller.
"A lot of cultural things that would have helped with mental health previously have been done away with. For example, on all local authority sites, Travellers aren't allowed light camp fires. Historically, that is where the men of a Travelling community would have met and talked."
The leaflets will be distributed to Travellers across the Eastern Region, with the self harm booklet going out to children within the catchment area of Temple Street Children's Hospital. Julie Howley of the Deliberate Self Harm team at Temple St said that the leaflet would be an important step in making the services more accessible to Traveller children.
"We needed a system that fit the needs of Traveller children. We were not seeing young Traveller children coming into the service, so we had to look at what barriers there were for them. We think of this leaflet as step one."
Brigid Nevin, Primary Health Care coordinator of TravAct in Coolock said that bullying in schools had become a serious issue and a tailored advice service needed to be made available to Travellers.
I was horrified to hear of a 12-year-old Traveller boy attempting suicide because of the constant bullying in school. I felt Traveller parents needed to be given information on how to handle the issue and this is why the Traveller Health Unit developed these guidelines for Traveller parents.
Here are some numbers if you need to speak with someone:
Samaritans 1850 60 90 90 or email jo@samaritans.org
Teen-Line Ireland 1800 833 634
Console 1800 201 890
Aware 1890 303 302
Pieta House 01 601 0000 or email mary@pieta.ie
Childline 1800 66 66 66