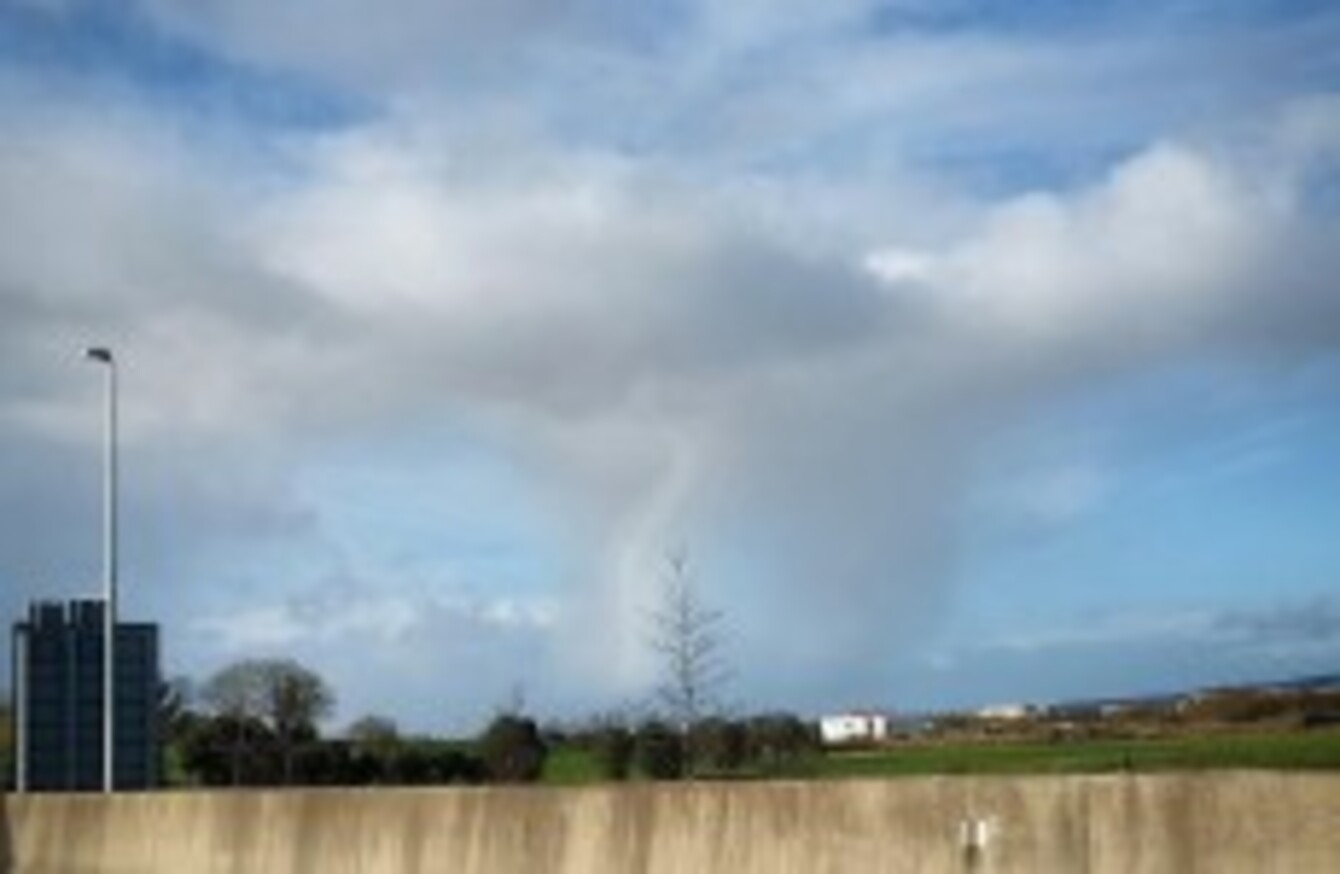 Image: Damien McCarthy
Image: Damien McCarthy
A PHOTO TAKEN in Limerick yesterday showed what looked like a twister.
However, Met Eireann confirmed to TheJournal.ie that it might in fact just be a funnel cloud.
It said these can and do occur frequently in a situation where there are heavy showers.
So what's a cloud funnel then?
Turns out a funnel cloud is not dangerous unless it stretches down and touches the ground – in which case it can become a tornado.
Fortunately for the people of Limerick- this funnel remained airborne.
As you were.