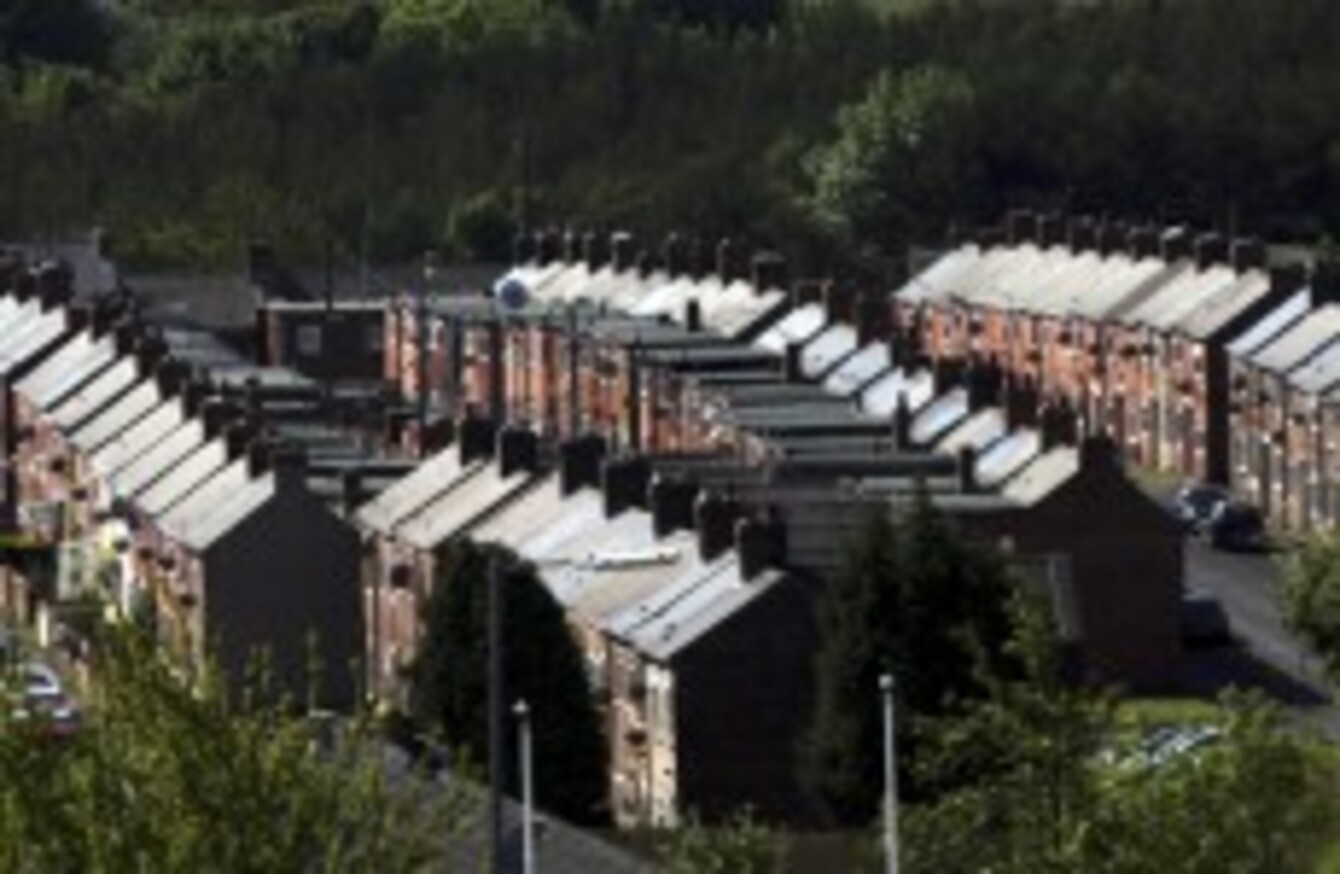 Image: SCOTT HEPPELL/AP
Image: SCOTT HEPPELL/AP
A NEW REPORT on residential property prices in the UK has shown that house prices there are now falling at their fastest rate in three years – but at a rate still significantly slower than in Ireland.
The figures compiled by building society Nationwide show that the value of a typical home in the UK fell by 0.7 per cent last month.
The findings mark the fourth time in five months that residential prices have fallen – a similar record to Ireland – though the overall decline in prices from their peak is far lesser than it had been here.
Prices have now fallen by 2.6 per cent in the last twelve months – the highest the decline has been in three years.
By comparison the last similar index in Ireland, produced by the Central Statistics Office last week, showed prices falling by 14.4 per cent in the twelve months to June 2012.
Nationwide's figures now show the average home in the UK costs £164,389 (€208,384) – which the Guardian said was 13 per cent off its peak of 2007.
Ireland's official figures do not give a price to the average home – but in June the average residential property in Ireland cost only 49.6 per cent of what it did in September 2007, when Ireland's market hit its peak.
The International Business Times said the British housing prices were supported by limited supply, and the relative strength of the UK's labour market, where employment is continuing to grow despite a shrink in overall economic output.
It also reported that the housing market there could be supported by moves from the Bank of England, which is making concerted efforts to try and improve the ability of cash for banks to lend to the public, thereby stimulating mortgage demand.
The BBC said one such scheme, the Funding for Lending scheme, had already seen the cost of mortgages fall sharply for those who had a 40 per cent deposit.
That's despite the scheme not actually kicking in until tomorrow.