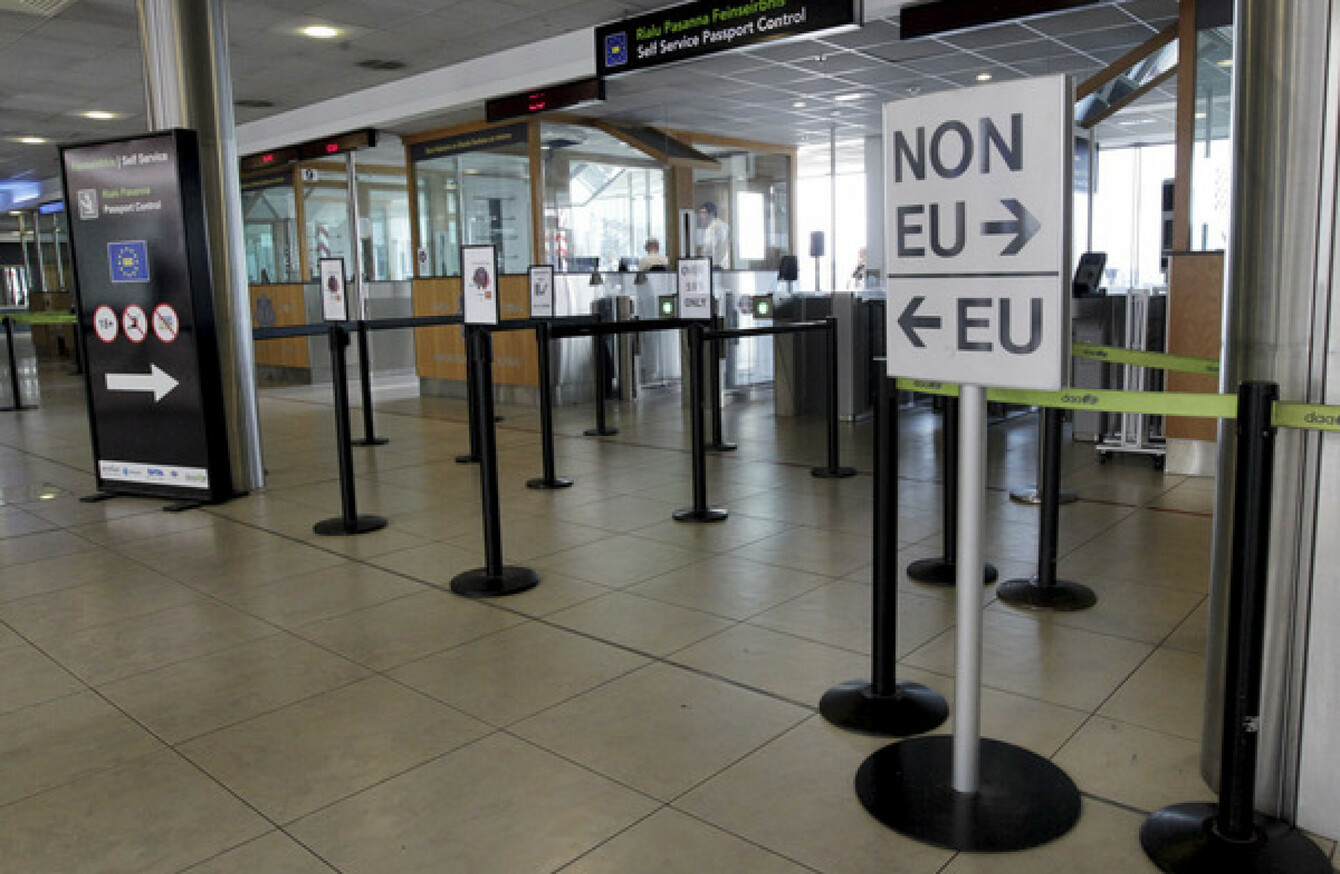 Image: RollingNews.ie
Image: RollingNews.ie
UNACCOMPANIED MINORS ARE waiting for years for clarity on their protection or immigration status, according to a report released today by the Economic and Social Research Institute.
While those with protection status have access to integration supports, very few unaccompanied minors are awarded this status – partly because of delays in making applications, according to the report's co-author, Sarah Groarke, who is a researcher at the Irish division of the European Migration Network (EMN). 
Children rarely apply for alternative immigration status, says Groarke. As a result, most unaccompanied minors in Ireland have no clear protection or immigration status.
An unaccompanied minor is a child under the age of 18 who arrives in Ireland unaccompanied by a parent or responsible adult. 
In 2017, 175 were referred to Tusla – an increase since 2014 when 97 unaccompanied minors were referred to child and family agency. Unaccompanied children under the age of 18 placed in care are assigned a social worker. 
'Lack of guidance' 
While the majority of unaccompanied minors eventually make an application for international protection, other routes are rarely examined for regularising the status of unaccompanied minors, says Groarke. 
Irish legislation requires that persons from outside the EU register with immigration authorities at the age of 16 and over to obtain a residence permit. 
However, there have been reports of a "lack of a clear mechanism or clear guidance" for professionals, such as social workers and this has led to lack of applications for alternative status.
Minors without status who turn 18, today's report notes, are often transferred from care placement into Direct Provision accommodation as asylum seekers.
Due to the lengthy application and appeals process, families and single people can live for years in this accommodation as they await a final decision.
Seeking protection
Most unaccompanied minors arrive in Ireland "spontaneously" seeking protection from "conflict, persecution or serious harm, to reunite with family members or for education reasons," today's report notes. 
While most of these children eventually apply for protection, few receive a decision before the age of 18.
At times, social workers are slow to submit applications because they feel that the child is not ready for the process. Or that a "negative decision" could lead to a child going missing. 
Between 2014 and 2017, the number of applications for protection ranged between 30 and 34 per year.
The most common countries of origin were Afghanistan, Eritrea, Iraq, Syria and Ethiopia. Of those referred in 2017, 53 were female and 123 were male.
Over 50% of unaccompanied minors referred are aged between 16 and 17.
Although a small number of minors are reunited with family already in Ireland or in other countries such as the UK, most are placed in foster care or supported lodgings or residential units.
Once they turn 18, their status determines the options available to them in terms of accommodation, education and other supports.
While today's report does not make recommendations, Groarke says that is "may serve as a useful resource for policy makers" in the future.