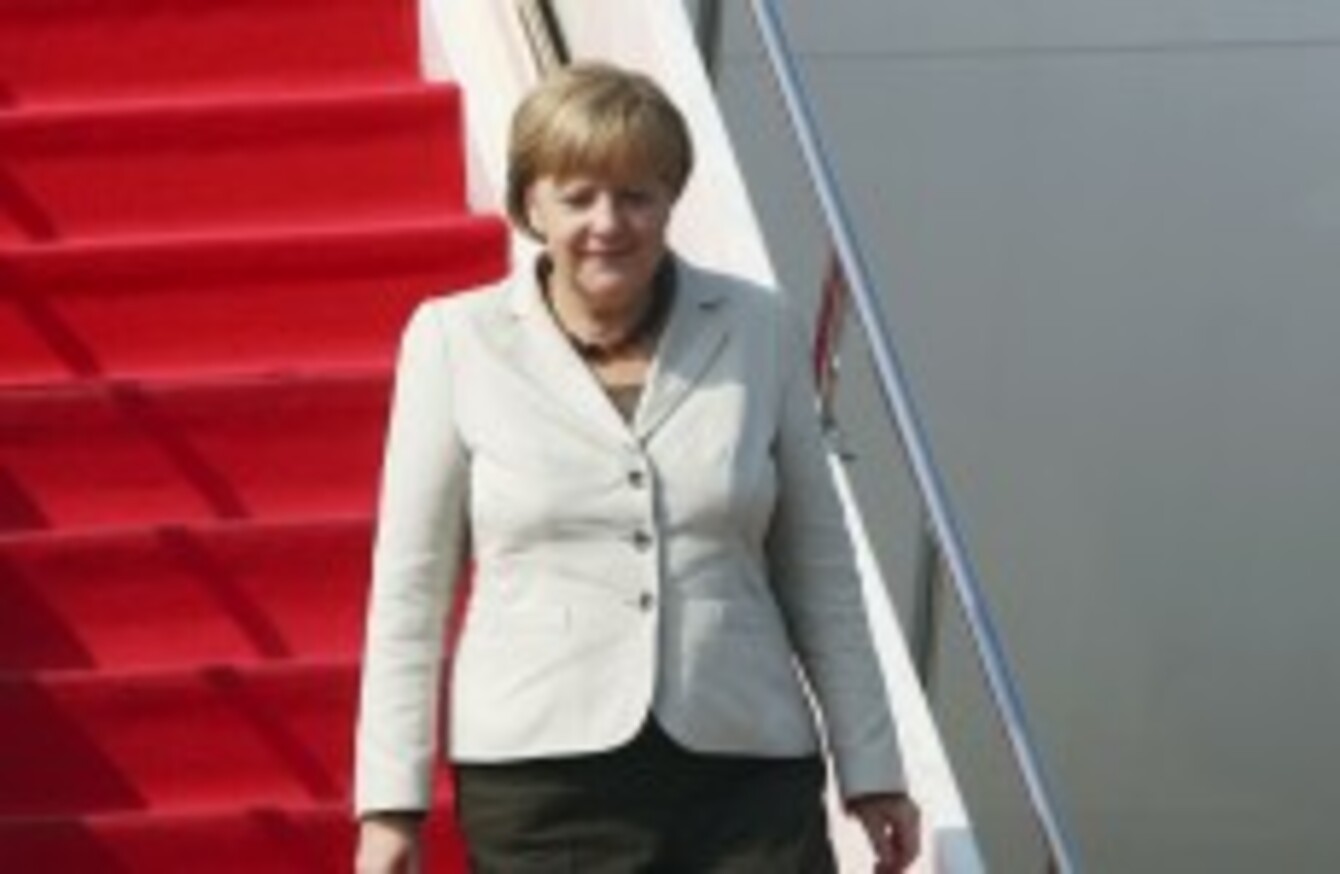 Image: Tatan Syuflana/AP/Press Association Images
Image: Tatan Syuflana/AP/Press Association Images
A MAN WHO managed to sneak onto an empty government jet in Germany took full advantage of his time on board, a leaked police document has revealed.
In what is surely a massive embarrassment for the country's security services, reports in Germany have detailed how the intruder – wearing only underpants – danced on the wing of the Airbus 319, sprayed foam around its plush cream and beige interior and played with various cockpit buttons.
During the boisterous, one-man party, he also managed to release an inflatable emergency slide.
According to Der Spiegel, the man was high on drugs, "clutching a bag full of marijuana and ecstasy pills" when he boarded the jet on the night of 25 July.
And, in case those details weren't enough, the suspect is understood to be a Turkish bodybuilder named Volkan T.
The aeroplane was parked at a closed military section of a Cologne airport at the time of the incident.
The scene, which sounds more like something to be found in a naff Hollywood movie script than a police report, was set out in a leaked document yesterday. The chronology was compiled by the Federal Police who are in charge of border, airport and State building security.
Luckily, the intruder was too busy partying than trying to work the plane because if he had, as initial reports suggested there would have been a possibility that he could have gotten it rolling as it was loaded with up to eight tons of fuel. However, this has been denied by officials who say the vehicle was in power-off mode.
He still didn't retire gently though. Seemingly, it took forces four hours to get him to leave the plane, which he did only after a police dog bit him twice in the leg.
The plane was put back into service on 13 August following technical checks and various fixes. A test flight was held before active duty was resumed.