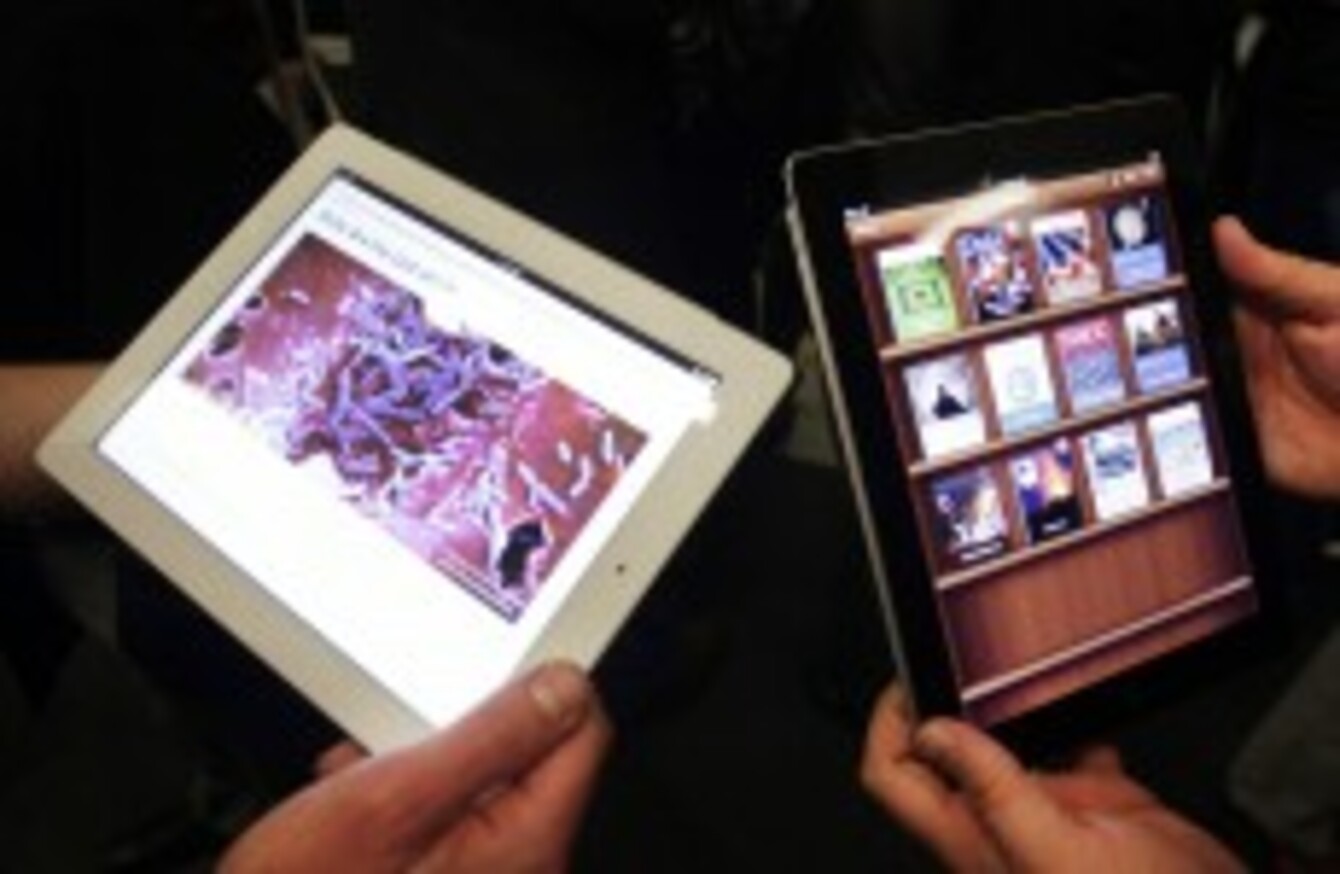 Apple's iBooks app (File photo)
Image: Mark Lennihan/AP/Press Association Images
Apple's iBooks app (File photo)
Image: Mark Lennihan/AP/Press Association Images
THE US GOVERNMENT is suing Apple and other book publishers claiming that they have conspired to raise the retail price of electronic-books (e-books) and limit competition.
The antitrust lawsuit has been filed by the Department of Justice (DoJ) at a federal court in Manhattan, New York.  The Department said the effort to fix prices was a response to the success Amazon had in selling e-books for just under $10.
The complaint, carried on the BBC website, says that Apple and publishing executives at Hachette Book Group, HarperCollins, Macmillan, Simon & Schuster, and Penguin conspired to agree a common response to the pricing policy at Amazon.
"Executives at the highest levels of the companies included in today's lawsuits, concerned that e-book sellers had reduced prices, worked together to eliminate competition among stores selling e-books, ultimately increasing prices for consumers," US Attorney General Eric Holder said, according to the FT.
Publishers at Hachette, HarperCollins and Simon & Schuster have immediately settled but Apple, Macmillan and Penguin intend to fight the case in court.
The DoJ states that the alleged conspiracy came as Apple was preparing to launch its hugely successful iPad along with its iBooks app. It saw the publishers raise the price of best-selling titles by $2 to $5 each by introducing an "agency" business model.
This model sees publishers set the the retail prices of the e-books. This contrasts to the formula used by most physical book publishers who set a wholesale price and then let the retailer decide how much to charge for the title.
Under the agency model, Apple would be guaranteed a 30 per cent commission on each e-book it sold, the Department of Justice claims, adding that Amazon "capitulated" once publishers and Apple collaborated to offer e-books on agency terms.
Apple has declined to comment but Macmillan CEO John Sargent, quoted on the BBC, said that the terms of the DoJ's demands are "too onerous".
He said that settling would allow Amazon to recover what he said was " the monopoly position it had been building before our switch to the agency model."
The European Commission has also been investigating price-fixing with Apple, Hachette, HarperCollins, Macmillan and Simon & Schuster reported to be making proposals to settle with authorities rather than go to court.
- additional reporting from AP