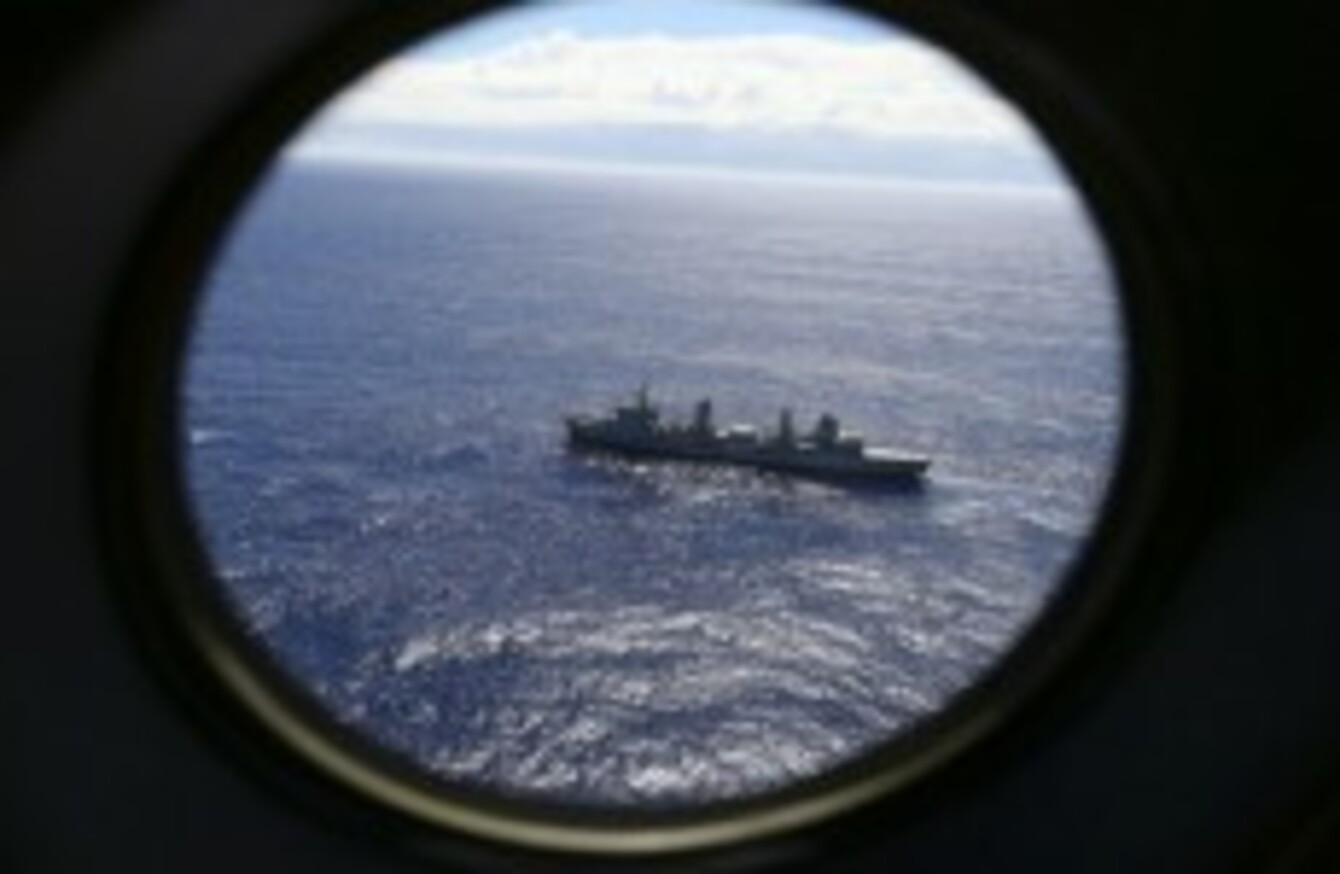 Image: Rob Griffith
Image: Rob Griffith
A US NAVY "black box" detector made its much-anticipated debut in the oceanic hunt for flight MH370, but Australia's search chief warned it was crunch time with the box's signal set to expire soon.
As the extensive search wore on, Malaysian opposition leader Anwar Ibrahim said he believed the country's long-ruling regime was concealing information on the crisis, saying "the government knows more than us."
The Australian naval vessel Ocean Shield arrived with a "towed pinger locator" capable of homing in on signals from the black box, as 14 planes scoured the remote Indian Ocean search area for signs of a crash site.
The plane disappeared on March 8, and Australian authorities coordinating the search have rushed the pinger device into place before the black box's battery-powered location signal expires.
"On best advice, the locator beacon will last about a month before it ceases its transmissions, so we're now getting pretty close to the time when it might expire," said Angus Houston, head of a coordination centre directing the eight-nation search.
The plane went missing en route from Kuala Lumpur to Beijing with 239 people on board, confounding aviation experts and sparking criticism of Malaysian authorities who have been unable to explain how the jumbo jet vanished.
Undersea search commences
Anwar said he was "baffled" by the Malaysian military's failure to respond despite detecting the plane crossing back over the country's airspace following its mysterious detour.
"Unfortunately the manner in which this was handled after the first few days was clearly suspect," Anwar said in an interview with Britain's Daily Telegraph.
"One fact remains. Clearly information critical to our understanding is deemed missing. I believe the government knows more than us," he added, without elaborating.
Malaysian authorities say they still have no idea what caused the plane to veer off course, but believe that satellite data indicates MH370 crashed in the Indian Ocean, far off western Australia.
No debris has been found despite an extensive search. An approximate crash site needs to be determined for a black box search to be effective.
Catch up with all the news on missing flight MH370 here>>>>