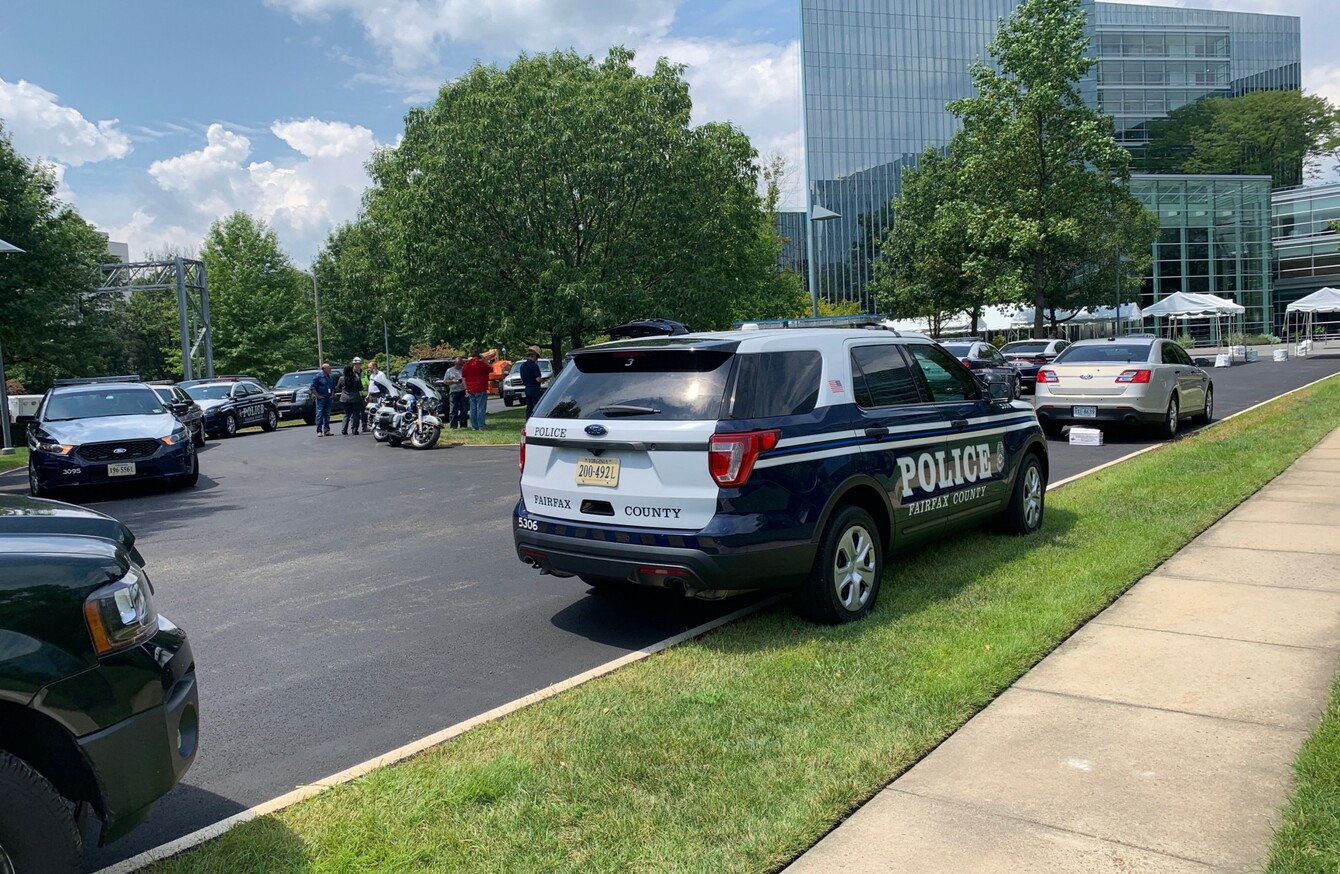 Image: Fairfax County Police
Image: Fairfax County Police
USA TODAY'S HEADQUARTERS was evacuated today as authorities responded to reports of an armed man in the building in McLean, Virginia.
Following the evacuation Fairfax County Police Department said it found "no evidence of any acts of violence or any injuries" and it is investigating the reported threat.
Reporting on its own evacuation USA Today said: "Alarms sounded inside the building as police squad cars, firetrucks and ambulances converged on the scene. Law enforcement officers with rifles and body armor were patrolling the area and a helicopter hovered overhead."
Several of the outlet's reporters shared videos and photos from the scene while the evacuation took place.
A police spokesperson said at a media briefing that authorities "treated this event as though we had an active shooter."
He added that officers were searching for a former employee of one of the companies who he described as a "person of interest".
The police later said that the person of interest was located in another area of Fairfax County. "We're thankful this was a non-event," it said.
The building houses the headquarters of the media outlet, its parent company, Gannett Co., as well as offices for a range of other businesses.