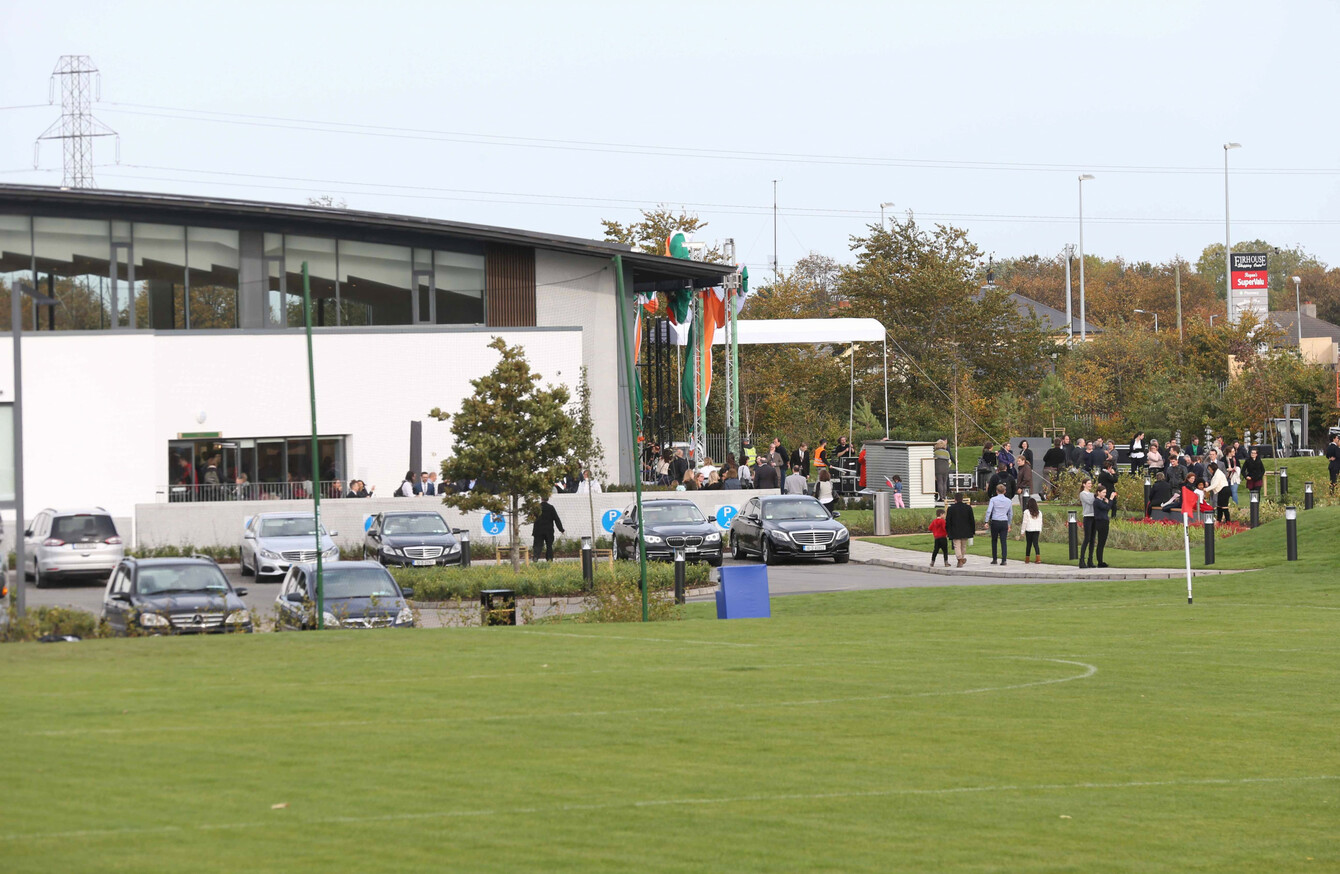 Scientology's European base Victory Centre in Firhouse.
Image: RollingNews.ie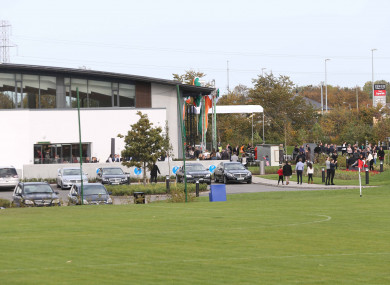 Scientology's European base Victory Centre in Firhouse.
Image: RollingNews.ie
TAOISEACH LEO VARADKAR has said he is not concerned that a delegation of Scientologists were hosted in Leinster House by a Fine Gael TD.
Colm Brophy met representatives of Scientology in September in the coffee dock area of Leinster House.
The Victory Centre in Firhouse was opened as the Scientology's European base after it was bought by the international group last year.
The centre in Firhouse is in the politician's Dublin South-West constituency.
It boasts a 1,050-seat state-of-the-art auditorium, sports pitches, meeting rooms and a full service cafe.
Scientology has been in Ireland since 1956 when the creator of the pseudo-religion L Ron Hubbard opened an office in Dublin.
Brophy has said that he is concerned about the centre opening in the area, which is why he met with the group. He said he has also met with concerned constituents.
When asked about the meeting at Leinster House, Taoiseach Leo Varadkar said he understood deputy Brophy had hosted a delegation, but he did not know the exact details of that meeting.
"But I wouldn't have any difficulty in principle, I think it made sense," he said, adding:
Even if you're going to oppose somebody or oppose their plans or stand up to them, I think it always makes sense to engage them first and I think it is reasonable for a TD to actually engage with a group who are establishing a premises in their constituency.
Another politician, Fianna Fáil's John Lahart, also raised his concerns with the Minister for Justice Charlie Flanagan in a parliamentary question, stating: "Their new centre in my constituency is adjacent to vulnerable communities, that would be my concern."
The Taoiseach acknowledged to TheJournal.ie that he is aware of the concerns about the rise of the Church of Scientology in Ireland.
"I know there is a genuine concern about the fact or the possibility that it could be a cult. At the same time I think we always have to balance freedom of religion or freedom of association on the one hand with protecting people from being exploited, and that is always a challenge," said Varadkar.
The Taoiseach admitted that he did not know enough about the Church of Scientology, other that what has read in the media.
"I read stuff like you do, I don't know enough about the Church of Scientology to know whether or to what extent the allegations made against them would require government intervention of some sort," the Taoiseach told TheJournal.ie, adding:
I would be loath to go down that route of starting to interfere with religious groups or restrict people's freedom of association in any way.
#Open journalism No news is bad news Support The Journal

Your contributions will help us continue to deliver the stories that are important to you

Support us now
In October, Micheál Martin said he was very concerned about the opening of the new European HQ.
"I would very concerned about that. I think these type of groups can be very damaging to people, particularly to young people," he told TheJournal.ie.
Martin would not be pushed as to whether he would be in favour of banning Scientology from Ireland, as some other countries have done in the past.
He said he was not sure new legislation would be the best way to deal with the issue.
"The best way forward to deal with that needs to be examined it may not be legislative ultimately in situations like this. It is about education, it is about informing the public, it is about  self-esteem, self-confidence – it is a whole range of issues that just don't lend themselves to a simple ban. It is more complex than that," he said.