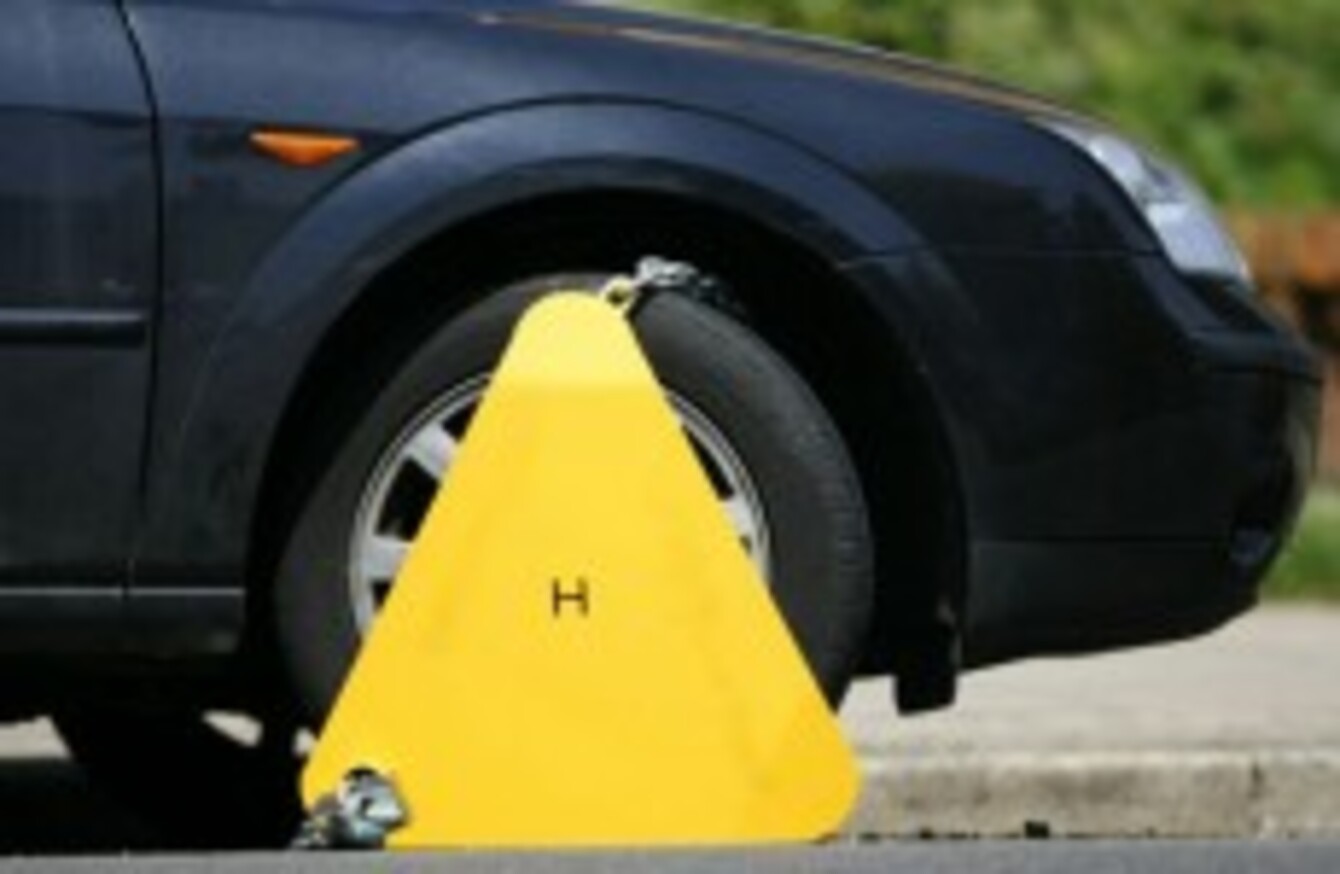 Image: Chris Ison/PA Wire/Press Association Images
Image: Chris Ison/PA Wire/Press Association Images
THE TRANSPORT MINISTER Leo Varadkar is to today to announce tough new laws on private clamping companies.
Presently, there is no legislation to prevent any individual from setting up a clamping company, including people with criminal records. The industry is extremely lucrative – with some companies making €5 million in a single year, the Irish Daily Mail reports.
In Dublin last year, a record number of cars were clamped (61,000) and 20 per cent more people lodged complaints about how they had been treated.
The new laws will tackle several factors related to the conduct of private clamping companies:
Employees would need to be vetted
Steep fines or jail terms of up to five years would be impose on for those operating without a licence
A limit of €140 to unclamp a car would be imposed
An independent appeals board would be appointed to deal with complaints
Former NCPS clamper Frank Gannon, of Donnycarney in Dublin, came out last year in condemnation of clamping procedures by private companies – pointing out that employees were paid minimum wage but earned a commission of €10 for each vehicle clamped. Gannon called the fines imposed on motorists "immoral".
It is expected that the new legislation will be signed off on by Cabinet later this morning, and will take effect by the end of the year.
Read more by Aiden Corkery in the print edition of the Irish Daily Mail >