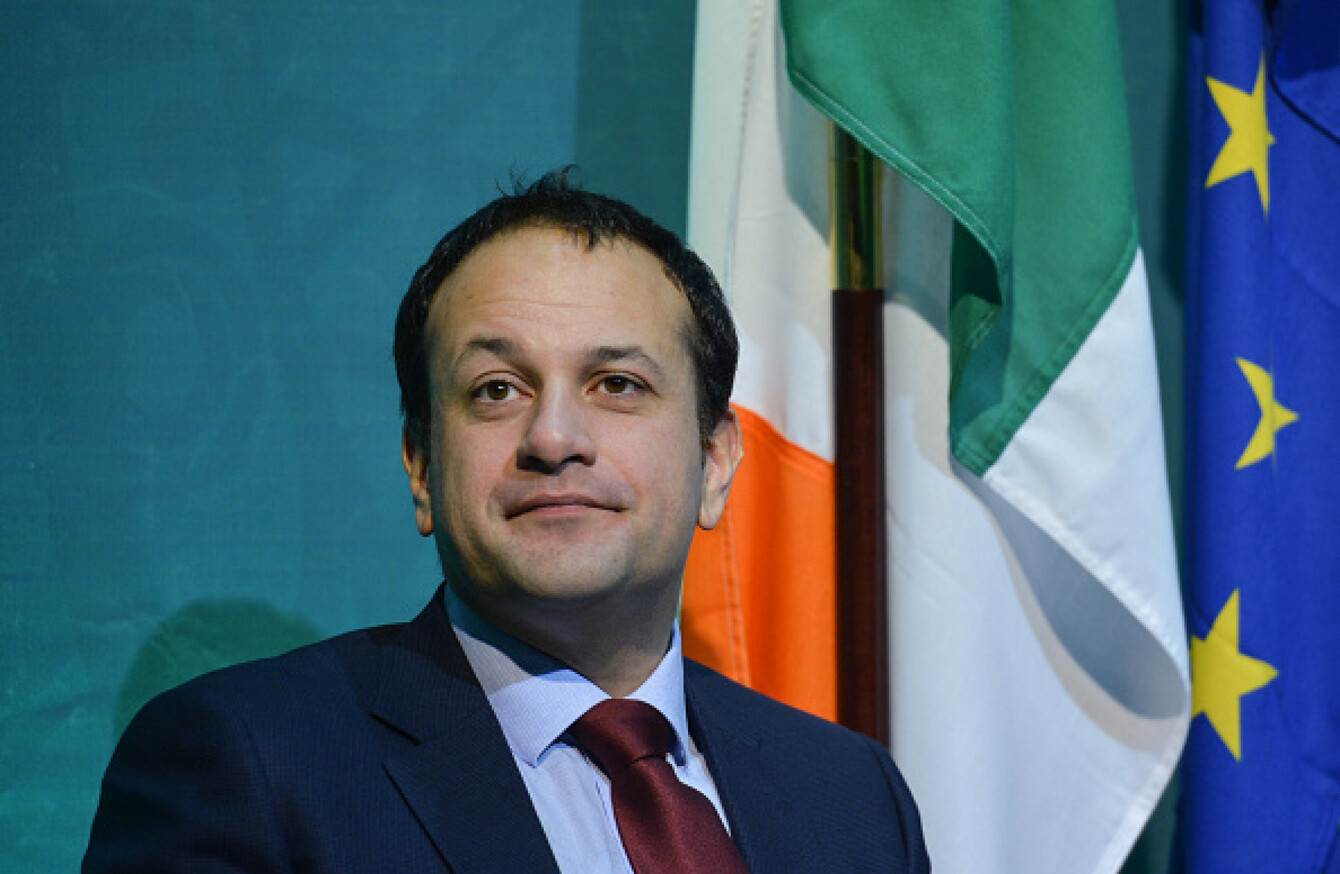 Image: Artur Widak/Nur Photo/Getty Images
Image: Artur Widak/Nur Photo/Getty Images
TAOISEACH LEO VARADKAR touches down in the United States today, as part of a week-long visit taking in St Patrick's Day across the Atlantic.
Four cities are on his itinerary, taking in the deep south, the mid-west and the east coast of the US.
The purpose of his trip is "to advance Ireland's economic and political interests in the US, and to celebrate new and old cultural and community ties," according to a government statement.
Varadkar will also use his meeting with President Donald Trump to "emphasise the strength of Irish-US relations and to highlight the case of the undocumented Irish".
Here's what he'll be taking in for the week ahead:
He begins his trip in Austin, Texas today. He will appear at the South by Southwest, and meet Texas governor Greg Abbott, as well as members of the Irish community in the state.
Tomorrow, the Taoiseach will travel to the Choctaw Nation in Oklahoma to commemorate the relief the tribe provided to Ireland during the Great Famine.
On Tuesday, he'll travel to Washington DC, and deliver a foreign policy address to the Brookings Institution. That evening, he and Senator George Mitchell will be the keynote speakers at a congressional event to commemorate the 20th anniversary of the Good Friday Agreement.
On Wednesday, Varadkar will meet representative of Irish companies succeeding in the US market and hold roundtable discussions with members of the US Chamber of Commerce to "promote Ireland as an investment location". That evening, he'll address the annual American Ireland Fund gala dinner.
Thursday 15 March will see him meet President Donald Trump at the White House, and have a number of engagements on Capitol Hill including an annual lunch hosted by the speaker of the house. In the afternoon, he'll have the traditional shamrock ceremony as part of the White House St Patrick's Day reception.
On Friday morning, he'll be the guest of honour at a breakfast with Vice President Mike Pence. Varadkar will then go to New York for a number of "community, economic and cultural" engagements, including the site of the new Irish Arts Centre and the launch of the New York Washington Ireland Program.
His visit concludes on Saturday 17 March, with a meeting with New York Mayor Bill de Blasio, mass at St Patrick's Cathedral and walking in the Fifth Avenue parade.
TheJournal.ie's political reporter Christina Finn will be bringing you all the latest updates from Leo Varadkar's visit to Washington this week, including his meeting with US President Donald Trump on Thursday.
Stay up-to-date by following @ChristinaFinn8, @TJ_Politics  and TheJournal.ie's Facebook page.