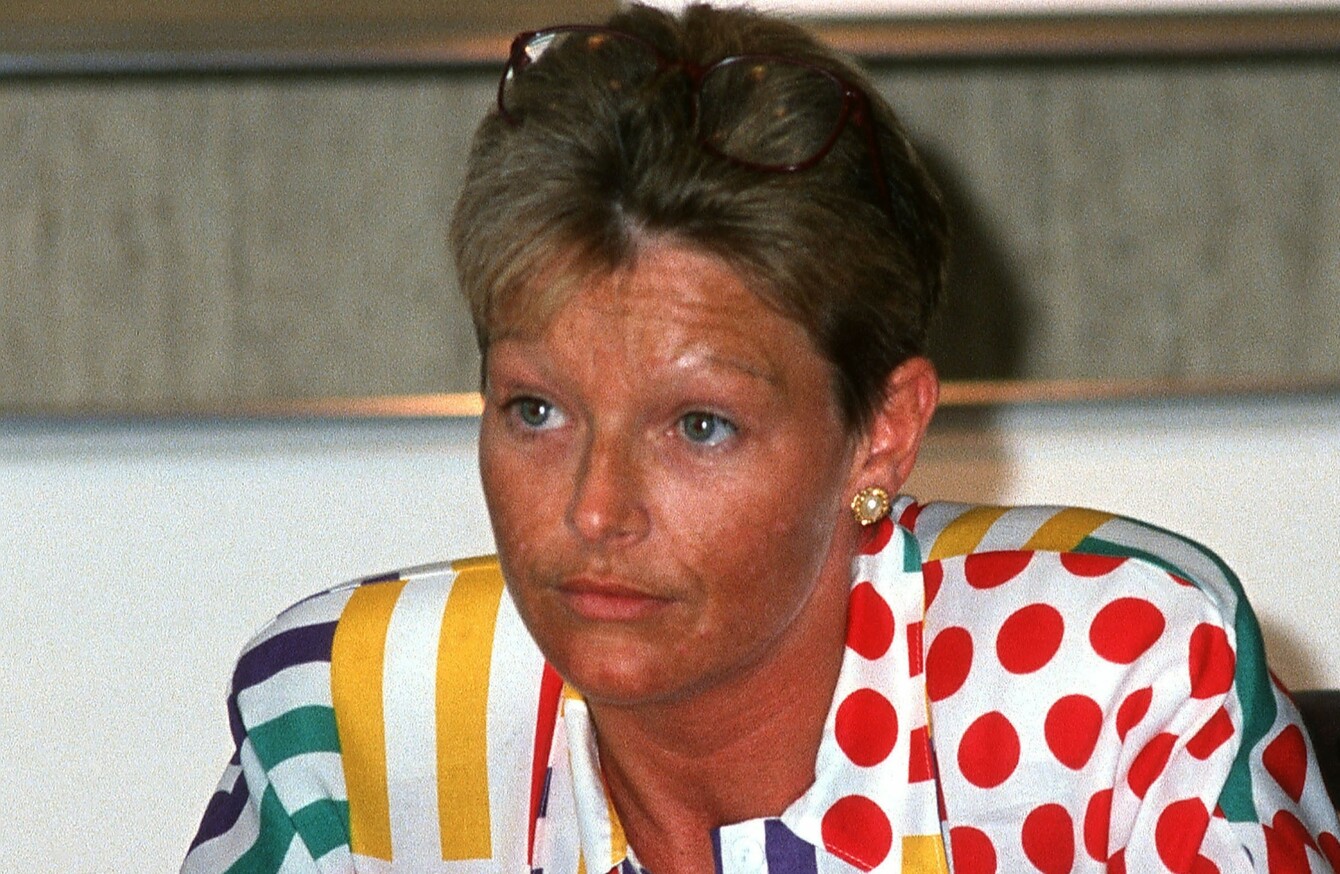 Journalist Veronica Guerin was murdered in 1996.
Image: Eamonn Farrell
Journalist Veronica Guerin was murdered in 1996.
Image: Eamonn Farrell
Updated 12.22
BRIAN MEEHAN, THE man convicted of the murder of journalist Veronica Guerin, has had his application to have his conviction declared a miscarriage of justice rejected.
The Court of Criminal Appeal rejected Meehan's application at a hearing this morning at the Criminal Courts of Justice.
In rejecting the application, the three-judge court said that the arguments made by Meehan 'amount to an abuse of process'.
A previous appeal by Meehan against his conviction was also rejected.
Guerin was shot dead in her car while she was waiting at traffic lights on the Naas Road in June 1996.
A 1999 trial at the Special Criminal Court found that Meehan drove the motorbike that pulled up beside Guerin's car before a passenger on the bike fired six shots into the car.
Meehan was jailed for life for his part in the murder.
This fresh application focused on the evidence of a woman who corroborated evidence from a man who was subsequently entered into the witness protection programme.
Meehan's legal team says that new facts came to light during drug smuggler John Gilligan's trial for the murder of Guerin in which he was acquitted.
Testimony by Meehan's accomplice, Russell Warren, was central in Meehan's original trial.
He gave evidence against Meehan and was entered into the witness protection programme. He testified he was in "constant contact" with Meehan on the day of the murder on the phone.
Another witness, Marion Finnegan, gave evidence in Meehan's trial that she had seen a man in a green jacket outside the Naas Courthouse on the day of the murder speaking on a mobile phone.
The prosecution in the case stated that this placed Warren at the courthouse and corroborated his evidence given in the trial.
During the Gilligan trial it was stated that Warren took part in an identification parade and Finnegan could not identify him in a line-up.
Meehan's legal team argued in the Court of Criminal Appeal last year that this represented "critical evidence" which determined that there were two "radically different judgements" in the two trials.
The court today emphatically rejected this contention adding that he also chose not to rely on it during his earlier appeal.
"It is abundantly clear that all of the material on which Mr. Meehan is seeking to rely was available, at the latest, from the time of the Gilligan trial in 2001 and the arguments which he now presents to this Court has been formulated in detail by 2003," said Justice George Birmingham.
The judge the made it clear that the court was critical of the appeal itself:
To formulate grounds and arguments, not proceed with them and then seek to resurrect the same grounds and arguments four and a half years on as new facts or newly discovered facts is quite unacceptable and indeed, in the view of the Court, amounts to an abuse of process.
Source: TheJournal.ie/YouTube
Reacting to the court's decision today, Veronica Guerin's brother Jimmy said it was a 'great result'.
"I think that that's the end of it now, we'll have no more cases. It's great result for the guards and a great result for us," he said.
Asked about Meehan, Guerin says he's happy that he will be returning to prison tonight.
"I don't think I'll be laying eyes on him again and he's gone back now to where he should be and I'm happy with that," he said
Guerin wouldn't speculate about Meehan's possible future release.
"I think that's a matter for the system but I think that he will serve a life sentence and I hope that's what happens."