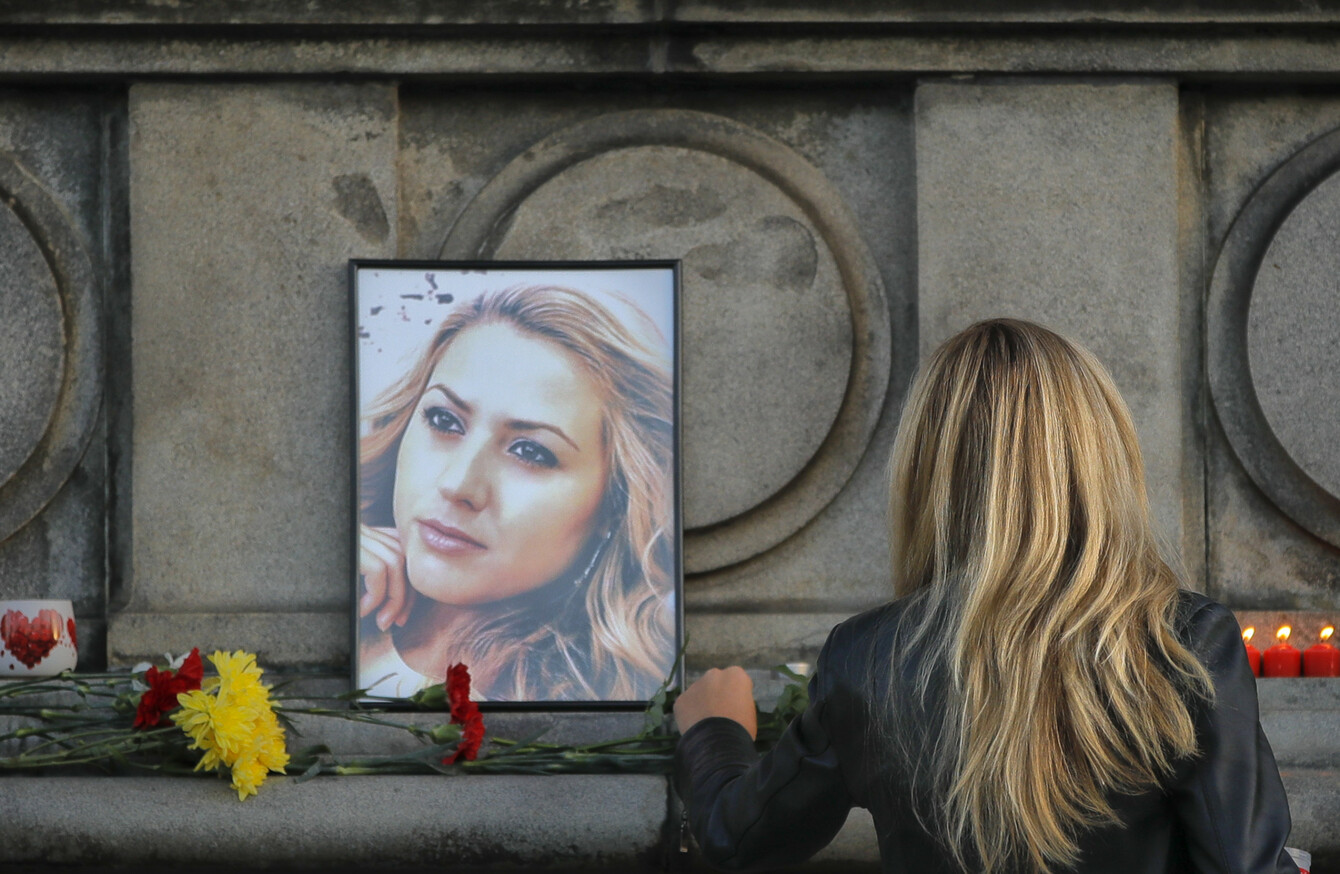 Image: Vadim Ghirda
Image: Vadim Ghirda
Updated Oct 9th 2018, 10:12 PM
A ROMANIAN MAN who had been detained as part of the investigation into the rape and killing of a Bulgarian journalist in the northern town of Ruse will be freed, police have said.
The brutal killing of 30-year-old Viktoria Marinova — who presented a current affairs talk programme called Detector for the small TVN television channel — shocked the country and drew international condemnation.
Ruse police chief commissioner Teodor Atanasov said today that a man had been detained, adding: "We're still checking his alibi so he is not officially a suspect for committing the crime yet."
However, Atanasov later told journalists: "At this moment there are no new facts or information which we can announce. The Romanian citizen will be released."
Marinova's body was discovered on a riverside path in Ruse on Saturday. 
All leads being considered
Authorities have said she died from blows to the head and suffocation. She had also been raped.
Prosecutors have said "all leads" are being considered, including possible links to Marinova's professional activity.
She had recently been working on corruption allegations against businessmen and politicians.
Marinova is the third journalist to be murdered in Europe in the past 12 months after Jan Kuciak in Slovakia in February and Daphne Caruana Galizia in Malta in October 2017.