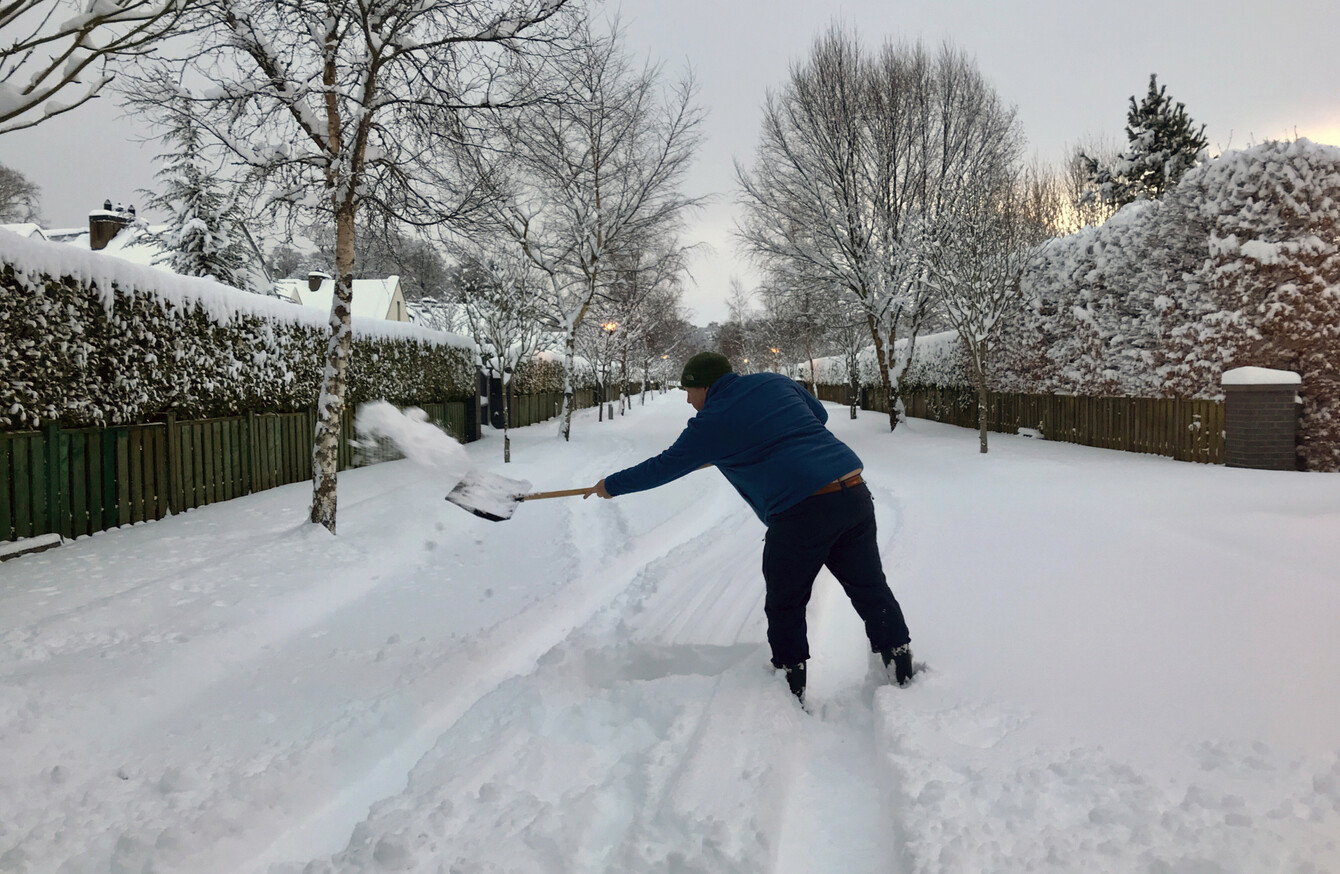 Anthony Ryan shovelling snow at the entrance to Millers Weir, Athgarvan, Co Kildare during the week
Image: Eamonn Farrell/RollingNews.ie
Anthony Ryan shovelling snow at the entrance to Millers Weir, Athgarvan, Co Kildare during the week
Image: Eamonn Farrell/RollingNews.ie
EVERY WEEK, TheJournal.ie offers a selection of statistics and numerical nuggets to help you digest the week that has just passed.
40cm: The amount of snow that fell in some areas during this week's storm.
4pm: The time on Thursday from which people were advised to stay indoors due to the bad weather.
120,000 tonnes: The amount of salt we had on Monday, as the country prepared for heavy snowfall.
30: The number of homeless people who slept outside in Dublin on Wednesday night, when temperatures dropped to below freezing.
0: The number of loaves of bread left in many shops
3: The number of years Hope Hicks worked with Donald Trump, before resigning as the US president's communications director (a role she held since last August).
€500,000: The amount of money Dublin Zoo lost through an invoice fraud scam.
13: The number of months the UK and the European Union have to finalise a deal before Britain leaves the EU.
2022: The year from which all workers in Ireland will be automatically enrolled into a pension savings scheme.
€60,000: The cost of erecting the much-maligned statue of the late Sir Terry Wogan in Limerick.