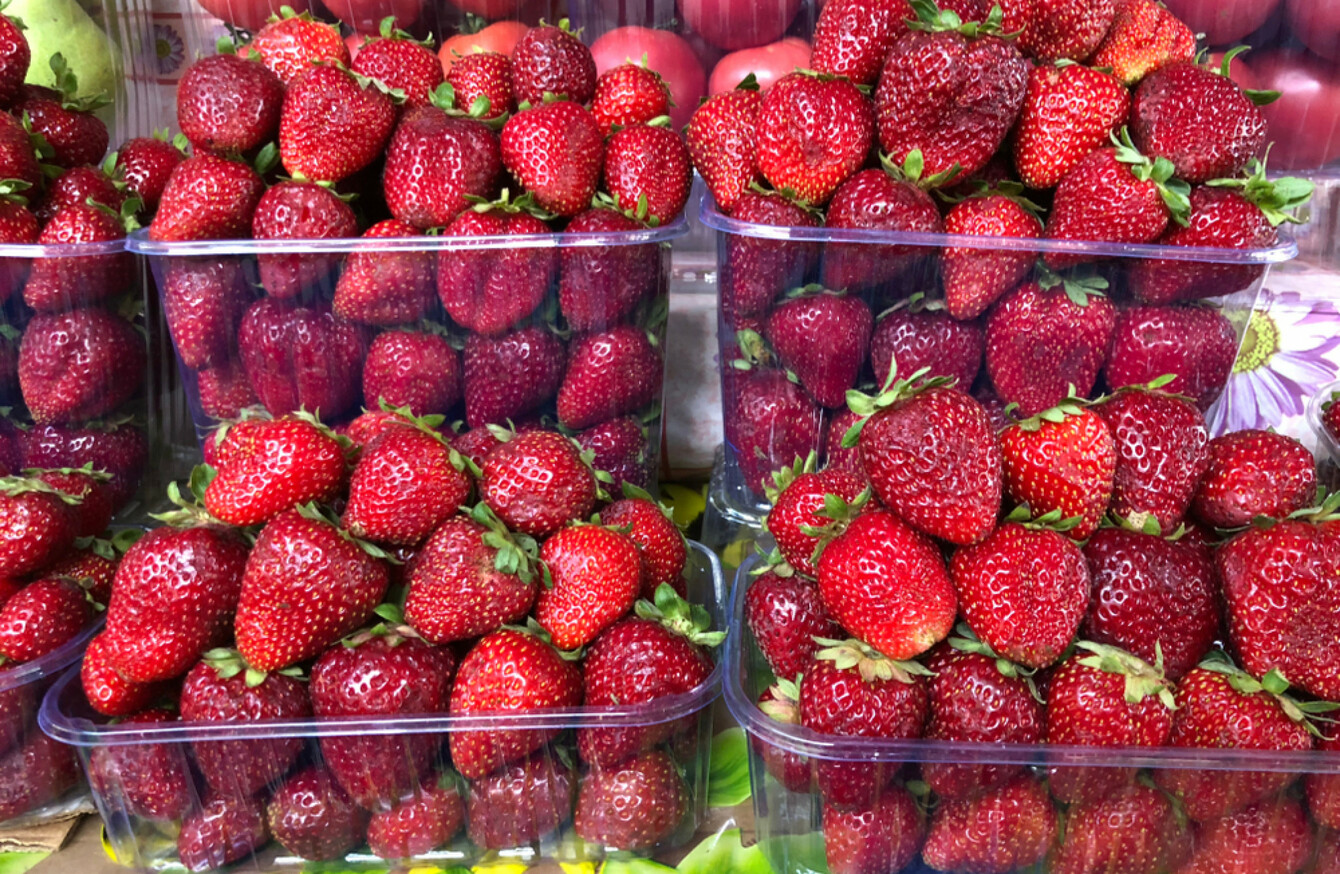 Image: Shutterstock/Yashkin Ilya
Image: Shutterstock/Yashkin Ilya
BERRIES ARE THE little wonders that contain a host of benefits in one small, sweet, package! As well as tasting great, most berries contain antioxidants and important vitamins, which is why they're often touted as a "superfood".
Berries are an essential part of my weekly food shop and while they usually don't last long in the fridge (I tend to gobble them up within 48 hours of purchase!), there are times when they can be forgotten about, and become a bit too far gone to enjoy fresh. Just because those berries at the back of the fridge have become a little sad looking does not mean they need to be binned. Here are a few directions you can take.
Raspberry coulis: Raspberry coulis is one of my favourite quick sauces to make and can really jazz up any dessert. To make, simply press a few handfuls of raspberries through a sieve, add icing sugar to taste, and a small squeeze of lemon for some extra zing. For a dessert that will please any crowd, layer it up with crushed meringue, cream and extra berries. Delicious!
Smoothie bags: Smoothie bags are my new lifesaver and I just can't get enough of them lately! If I find I have too many berries in the fridge, I fill ziplock bags with a mixture of whatever I have along with a peeled and sliced banana. Blitzed with some oats and milk, they make the perfect on the go breakfast that can be whipped up in a flash!
Chia 'jam': Don't be fooled, you don't need a crate of berries to make a vibrant home made jam. I like to make a slightly healthier version of the classic jam, which can be quite high in refined sugar. To make, simply blend a punnet of berries (raspberries or blueberries work very well) with 2 heaped spoonfuls of chia seeds and 2 spoonfuls of honey in a food processor. Stir to ensure everything has been well blended and transfer to a jar. This makes a delicious porridge topping.
Cocktail ice cubes: Berry ice cubes make for a refreshing addition to summer lemonades or cocktails. Simply wash the berries, pop them into an ice cube tray, top with water, and freeze. While it's handy to have cubes with just one type of berry for certain drinks, I like to mix things up and use a mixture of berries along with some mint or basil for that extra herbaceous kick!
Berry 'nice' cream: Made with only three ingredients, this recipe almost sounds too good to be true. One of the best things about this is that you don't need an ice cream churner to make it. Blitz a handful of leftover berries, two bananas and a few spoonfuls of yogurt in a food processor until creamy and transfer to a freezer-proof container. After two or three hours in the freezer, it's ready to enjoy! The perfect healthy treat that the whole family can enjoy.
#Open journalism
No news is bad news
Support The Journal
Your contributions will help us continue to deliver the stories that are important to you
Support us now