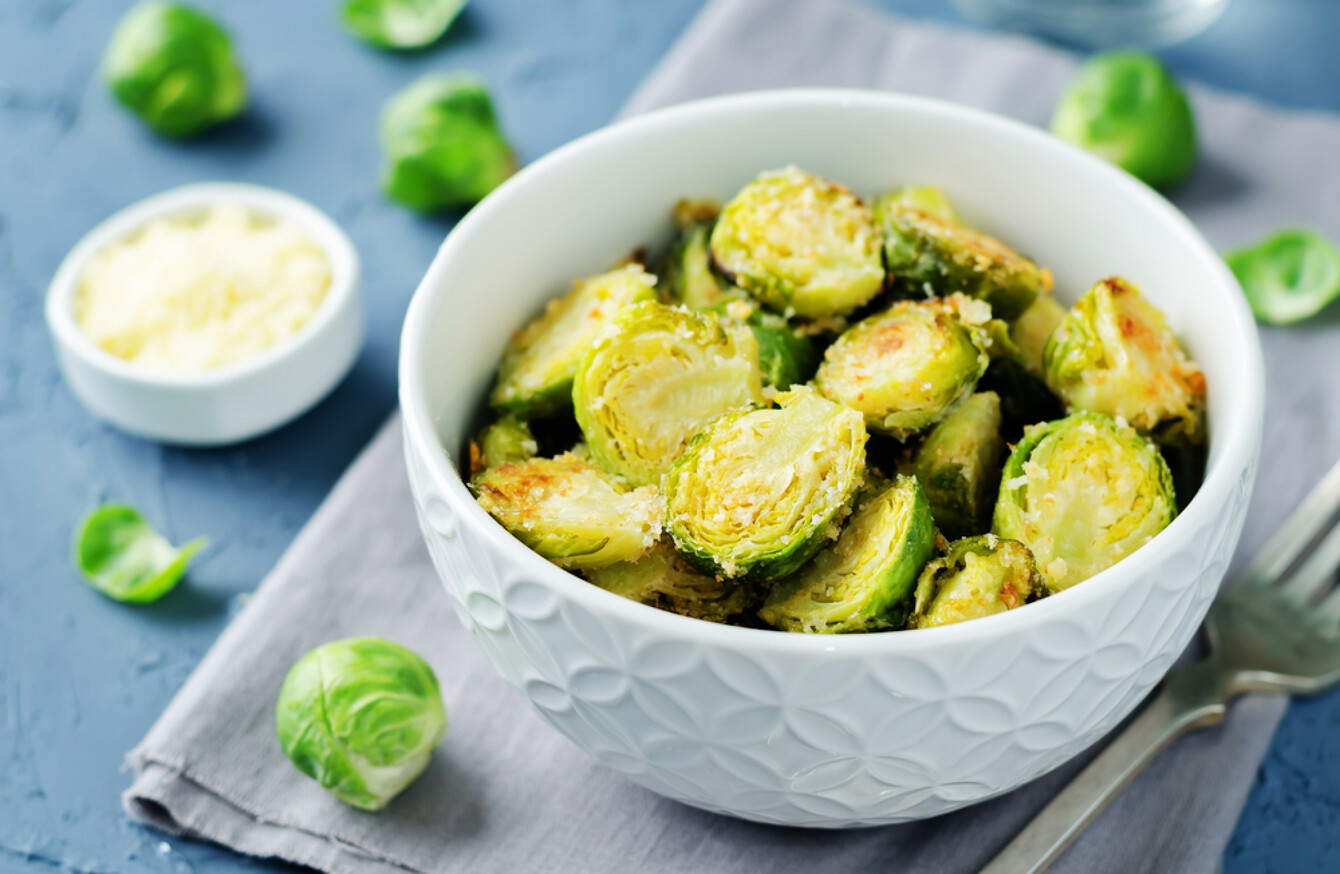 Image: Shutterstock/Nataliya Arzamasova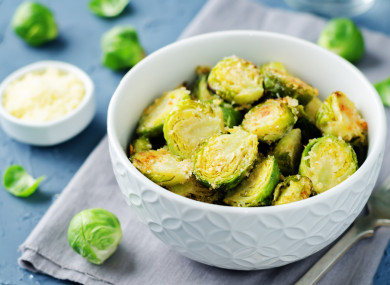 Image: Shutterstock/Nataliya Arzamasova
MANY IRISH DINERS have a negative impression of Brussels sprouts.
Negative, and wholly inaccurate: these little green spheres have the potential to be so much more than the mushy, over-boiled side dish that traumatised us all as children.
With a bit of extra effort, this humble vegetable can be transformed into the star of your Christmas meal – and you'll get a fair whack of nutrients too.
Brussels sprouts are part of the brassica oleracea family of vegetables, which also includes cabbage, broccoli, kale and cauliflower. Sprouts contain plenty of vitamin C and K, as well as folate and fibre.
Raw, roasted, fried, baked – and definitely not boiled – read our favourite Brussels sprouts recipes below.
1. Creamy Brussels sprout gratin: This is a recipe that will win over everyone at the dinner table! Start off by preparing the sprouts and boiling for five minutes, then drain and set aside. In a pan, fry some bacon lardons and once they've started to turn crisp, add in crushed garlic. Pour in a carton of cream, a spoonful of wholegrain mustard and season.  Once the mixture has started to thicken, add in the Brussels sprouts, then transfer to an oven proof dish. Top with breadcrumbs and cheese and bake in a hot oven for 30 minutes, or until the sprouts are tender.
2. Brussels sprout pad Thai: This delicious stir fry would be perfect for a midweek supper or make ahead lunch – so save some Christmas sprouts for leftovers. Cook flat rice noodles according to package instructions, then drain in cold water and set aside. To make the sauce, mix soy sauce, lime juice and a spoonful of honey in a bowl. Fry some garlic, spring onion, chilli and quartered brussels sprouts in a pan, and saute until the sprouts are al dente. Stir in beansprouts and cooked noodles to the pan, followed by the soy sauce mix and stir fry for another minute or two until everything is combined. To serve, divide into bowls and scatter over some crushed peanuts or cashews, along with a wedge of lime.
3. Shredded Brussels sprout salad: This crisp and fresh salad makes a welcome change to some of the richer food associated with this time of the year. Using a mandolin, shred a bag of Brussels sprouts and place in a bowl along with cubed avocado, fried bacon lardons and shaved Parmesan cheese and set aside. Make the dressing by mixing together olive oil, lemon juice, red wine vinegar and seasoning. Stir the dressing into the sprout mix, and enjoy as a side dish, or top with some fried or grilled halloumi to make a meal of it!
4. Honey-garlic roasted sprouts: In a bowl, mix crushed garlic, honey, balsamic vinegar and olive oil and set aside. Prepare the sprouts and chop into a mix of quarters and halves (it makes the texture a bit more interesting!), then toss the sprouts in the honey and garlic coating. Transfer to a large baking tray, season with salt and pepper, and bake in a hot oven for 30 minutes, until the sprouts are cooked to your liking. The perfect side dish. 
5. Brussels sprout hash: In a large frying pan, gently fry sliced red onion and garlic until soft and beginning to caramelise. Add in two handfuls of thinly sliced brussels sprouts, a sliced pepper and about half a bag of spinach. Season with salt, pepper and paprika and, if the mixture starts to become dry, add in a dash of hot water. Meanwhile, poach four eggs in hot water and once cooked, serve on top of the Brussels sprout mix. Serve immediately with some grated parmesan and chilli flakes.