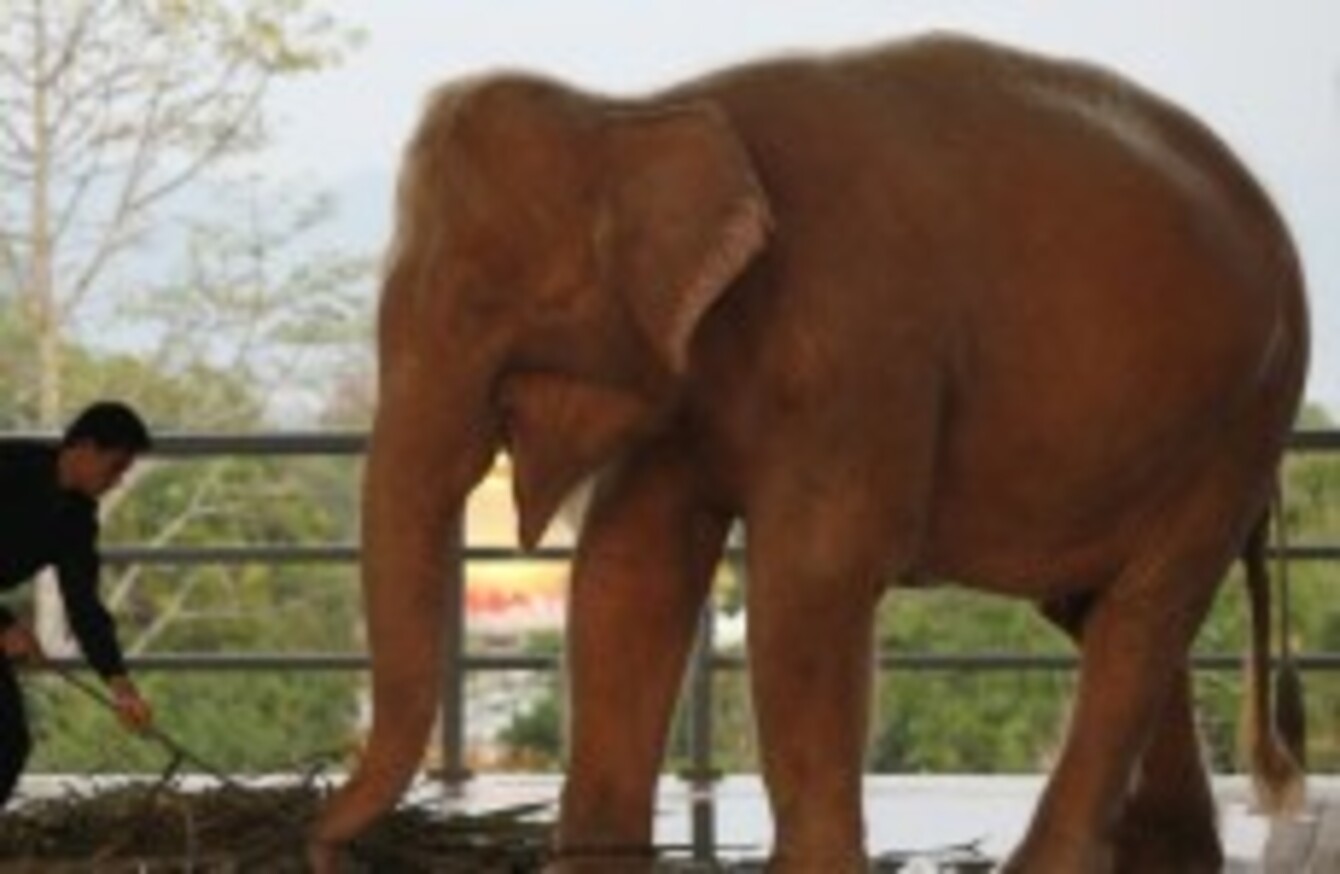 Despite their name, white elephants have a pinkish complexion.
Image: AP
Despite their name, white elephants have a pinkish complexion.
Image: AP
A RARE WHITE elephant has been captured in Burma, according to state media.
The creature is traditionally seen as a sign of political good fortune in a country edging towards breakthrough national elections.
The pink-tinged pachyderm, which was caught in a forest reserve in the Irrawaddy Delta area of Pathein, is the ninth white elephant to be held in captivity in the former junta-run country, according to a report in the Global New Light of Myanmar.
The female elephant is thought to be about seven years old, is around 190cm (6'3″) tall and has "pearl colour eyes".
Despite their name, the revered creatures are not actually white but have certain distinctive features including a pinkish complexion.
White elephants have historically been treasured by Burma's kings and leaders who saw them as a "symbol of the country's sovereignty," according to historian Thant Myint-U.
They have been found at opportune moments for the country, which has been ruled by a quasi-civilian government since 2011.
The discovery of a white elephant just before elections in 2010 was hailed by state media as the mark of a successful "democratic transition", despite widespread criticism of the polls with allegations of cheating and the absence of opposition leader Aung San Suu Kyi.
Burma is currently preparing for another general election, a key test of the country's political reforms and one that is likely to see significant wins for Suu Kyi's party.
The country's long-feared army is also currently enjoying a rare public relations boost as it battles ethnic Chinese rebels in the northeastern borderlands.
The fighting has been framed by state media as a defence of sovereignty, but it has also intensified doubts over government efforts to reach a nationwide ceasefire deal — a cornerstone of the reform agenda.
It is not clear where the latest elephant will be held, although the majority of Burma's white elephants are kept in an enclosure in the capital Naypyidaw.
Burma's wild populations of endangered Asian elephants are threatened by poaching and habitat loss due to logging.