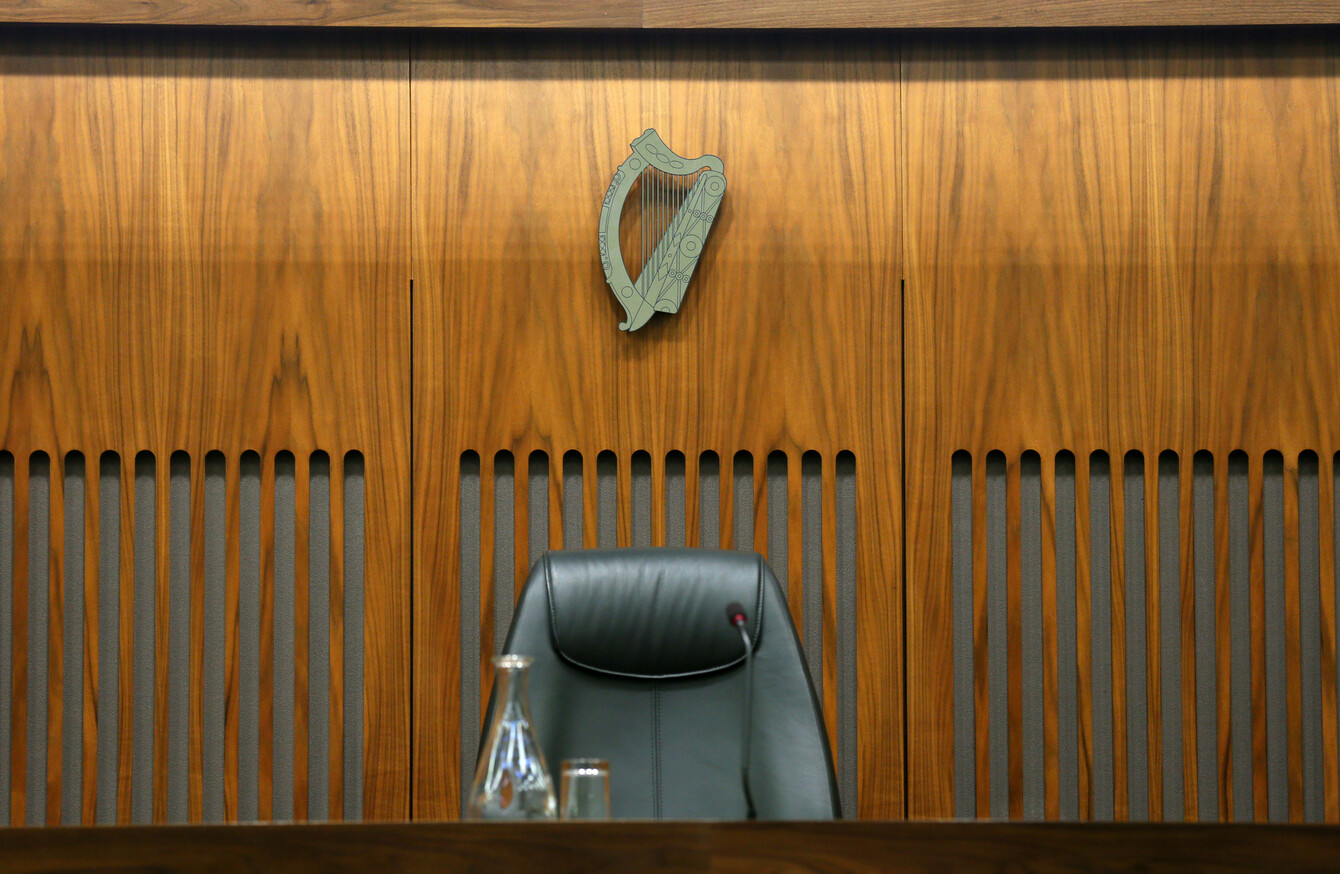 Image: Laura Hutton
Image: Laura Hutton
A WOMAN WHO was allegedly repeatedly raped by her older brother as a child has told a jury how she confronted him after the abuse stopped, telling him she would see him in court one day.
The man, who cannot be named for legal reasons, has pleaded not guilty at the Central Criminal Court to 56 counts of rape and 15 counts of sexual assault in Co Waterford on dates between December 1983 and June 1988.
The jury has heard that the abuse allegedly started when the complainant was four years old and continued until she was aged 10 or 12.
The woman, now aged 41, said her brother abused her in their family home in Co Waterford and at various other nearby locations including fields, woodlands, school grounds, a community centre and a clubhouse.
On her third day giving evidence today, the woman told Caroline Biggs SC, prosecuting, how she wrote a letter to her brother in 1995 when she had left the family home.
She said she later heard he hadn't received the letter so she retrieved it and went to the family home to give it to him.
She told the court she handed it to her brother and told him to read it, which he did.
"In the letter, I told him that I would never forgive him, that he took my virginity, that he robbed me of my education and almost destroyed me," the woman said.
She said she told her brother that once he had read it, "we were nothing to each other".
The accused man "didn't say a word" after reading the letter, the woman said.
Before I left the house, I told him I would see him in court one day. And that was the last thing I ever said to him.
Reporting to gardaí
The court heard the woman went to gardaí in 2010 but said the garda she met "wasn't very helpful".
"He told me it was a long time ago and if you're doing it for financial gain, you're wasting your time," she said.
The woman denied she was seeking financial gain, telling the jury: "He has nothing I want."
"I wish he would just admit what he did to me and apologise," she said tearfully.
She said she went to counselling and went back to the gardaí in 2015.
"I was going to be 40 the following year," she said.
It has already affected so much of my life and every aspect of my life. Every decision I have ever made, he has had control over. I wasn't spending the next 40 years living the way I have been.
The court has heard the man was arrested in August 2015 on foot of his sister's allegations, but he denied any improper sexual activity with her.
Alleged rape
Beginning his cross-examination of the woman, defence barrister, Colman Cody SC, took her through photographs of various locations where she alleges the rapes took place.
He asked her about her relationship with her father, noting they didn't seem to get on.
"Our relationship was fine when I was younger," the woman replied.
"When I got older and I saw what kind of a man he was, we did not have a good relationship."
The court heard the woman looked after her mother before she died. After her mother's death, she said her father refused to allow her to resume her education.
"I was cooking and cleaning. I was to take over where my mother had left off. I was to look after the [other family members]," she said.
"I wasn't happy about it," she added.
Cody asked the woman about a particular alleged incident she described to the jury this week, in which she said she was down at a river with a younger brother before the accused called her away and raped her against a tree.
When she returned to her younger brother, he said the older brother had told her he had tied her to a tree and left her there. Cody noted this incident was not outlined in any of the statements the woman made to gardaí.
The woman said she had mentioned various incidents down at the river in general terms.
"There are plenty of incidents that are not in my statements. If I was to sit here and tell you every incident I remember, I would be here a long time.
The trial continues before Justice Eileen Creedon and a jury of five women and six men. One juror was discharged as they were no longer available.
Comments are closed as legal proceedings are ongoing