Image: Rolling News
Image: Rolling News
ALWAYS HAD A feeling that you were destined for greater things? Maybe you've become passionate about something recently and would love to learn more about it?
Some of the world's most successful people did incredible things after they had started their careers elsewhere and bringing yourself up to speed by taking a course can be a brilliant booster into any industry.
JK Rowling had her first book published at 32, while now-CEO Tim Cook was 38 when he joined Apple. Three-time Academy Award winner Viola Davis was 43 before she took her breakout role in Doubt. Similarly, Charles Darwin wrote a small study called "On the Origin of Species" after his 50th birthday.
It's clear from the extremely talented people above that the path someone may initially follow in their early twenties doesn't always dictate their entire career.
So, who would you be most like if you were to become a world leader in the next few years? Take our quiz to find out.
1. Which of these issues do you care the most about?
Rolling News/Eamonn Farrell


2. Which of these accolades are you most likely to have won in school?
Rolling News
Academic Achievement Award
Biggest Contribution To Charity Award
Sports Achievement Of The Year Award


3. Which of these words best describes you?


5. Which of these is most important to you?
Unsplash


7. What's your best feature?
Your focus on achievements


8. What makes you stand out the most on your CV?
Your fitness achievements


9. What do people admire you most for? Answer all the questions to see your result!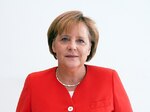 Wikimedia Commons
You scored out of !
You're Angela Merkel, Chancellor of Germany
You've been happily leading people for over a decade and being the only person of your gender at a meeting would never bother you. You keep everyone getting on and have no patience for time-wasting.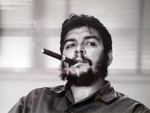 Wikimedia Commons
You scored out of !
You're Che Guevara, the Argentinian Marxist revolutionary
You care deeply about poverty and the world's problems. You love reading and writing about big ideas and crave for justice for the most vulnerable in our society.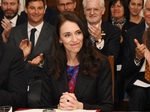 Wikimedia Commons
You scored out of !
You're Jacinda Ardern, Prime Minister of New Zealand
You're incredibly ambitious and won't ever let your age get in the way of your dreams and goals for yourself. You believe wholeheartedly in protecting people's cultures and rights.
Flickr/Alex Guibord
You scored out of !
You're Justin Trudeau, Prime Minister of Canada
You're able to charm any group you come into, and everyone wants to have you on their side. You care about the environment, women's rights and indigenous communities.
Wikimedia Commons
You scored out of !
You're Mother Teresa, saint and Nobel Peace Prize winner
You've always cared deeply about looking after those who need a little TLC and you are never remotely judgemental to anyone. You love doing charity work and being around kids.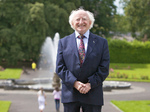 Flickr/The Irish Labour Party
You scored out of !
You're Michael D Higgins, President of Ireland
You're someone that everyone gets on with and you love spending time with dogs. You love speaking the odd word of Irish and you love reading and spending time exploring Ireland when you get the time.
Think you could make it as a world leader in your field? Maynooth University are currently recruiting for world-leading postgraduate courses, creating futures that know no bounds. Join other future world leaders at their postgraduate open day on February 27th.