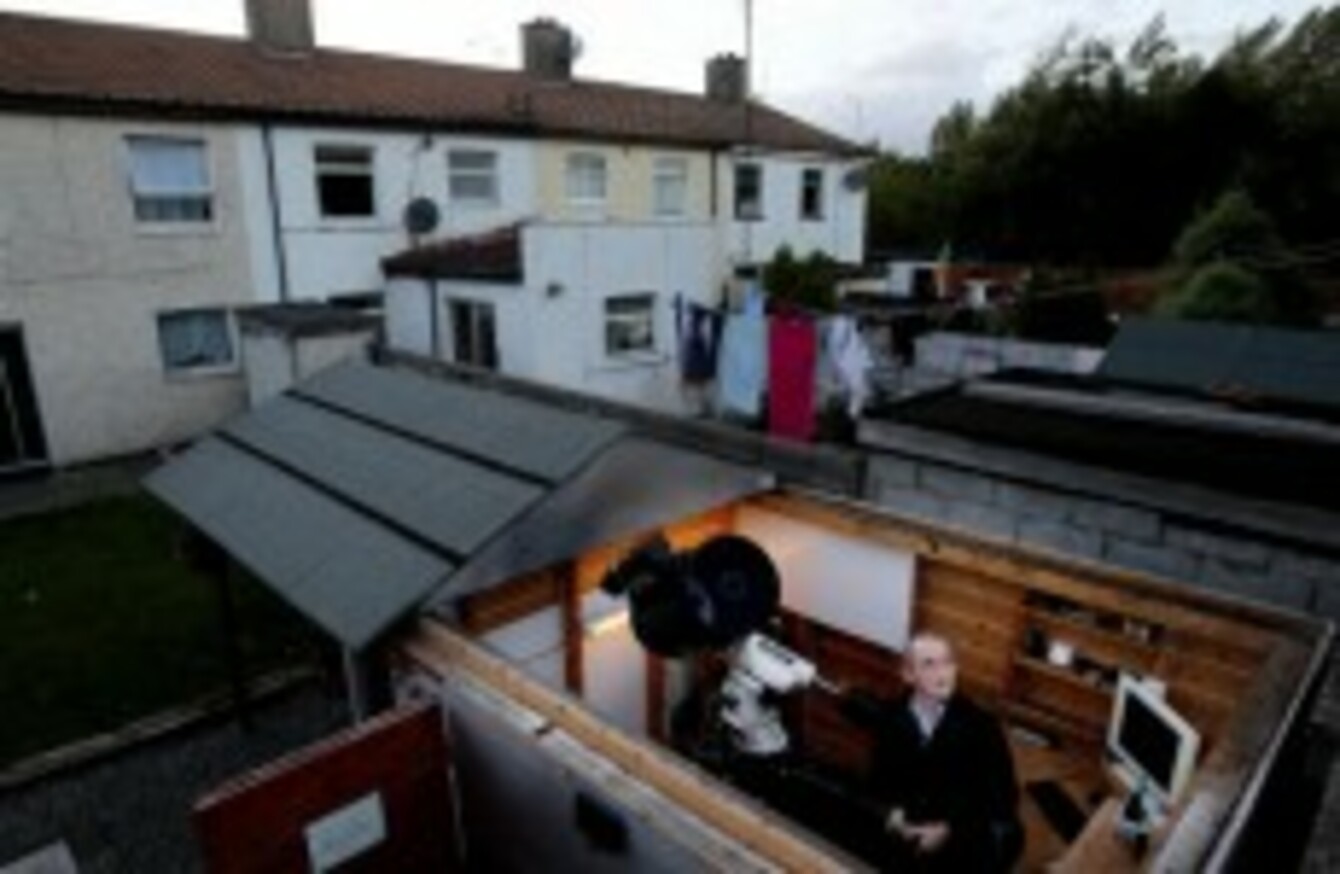 Dave Grennan in his home observatory in Raheny, complete with sliding roof, from where he made the first disovery of a supernova in Irish astronomy
Dave Grennan in his home observatory in Raheny, complete with sliding roof, from where he made the first disovery of a supernova in Irish astronomy
AN IRISH AMATEUR astronomer who discovered the first supernova ever spotted from Ireland has said he's lucky to have a supportive wife who brings him cups of tea when he's stargazing in the back yard.
Dave Grennan from Raheny in Dublin made the biggest discovery in Irish astronomy two weeks ago when he saw a 290-million-year-old star exploding through his home telescope. He had his discovery confirmed by Professor Stephen Smart in Queens University in Belfast. It was taken for analysis to one of Europe's largest telescopes, based in Palma in the Canary Islands, and was confirmed to be a supernova on Monday night.
Speaking to TheJournal.ie this morning, Grennan described the moment he received the news that he had in fact spotted the supernova which has been officially named 2010 1K:
I danced a little jig. It was half eleven on Monday night when the International Astronomical Union issued an electronic telegram to astronomers all over the world announcing the discovery. There was lots of hugs and kisses here. My poor little dog Charlie is still looking at me: we only got him a few weeks ago, he's a rescue dog, and he got lots of hugs too.
Just below, TheJournal.ie has published an exclusive first picture of the photograph Dave took of the supernova 2010 IK: