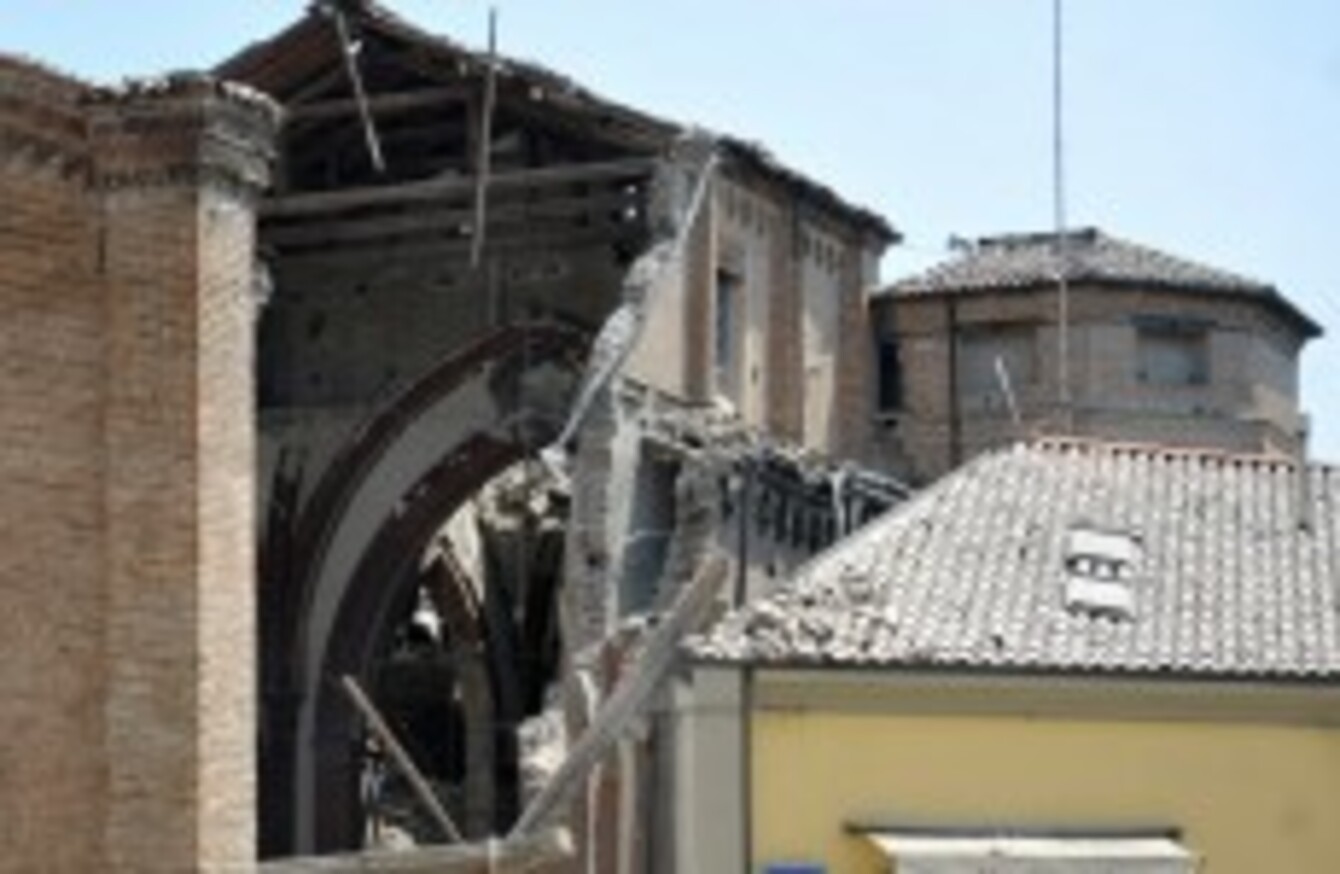 A collapsed church is seen in Mirandola, northern Italy today following an earthquake
Image: Marco Vasini/AP/Press Association Images
A collapsed church is seen in Mirandola, northern Italy today following an earthquake
Image: Marco Vasini/AP/Press Association Images
IT IS BEING reported that deaths have occurred after an earthquake hit Italy this morning
The BBC reports that 10 people are dead and several people have been hurt in the quake.
USGS reports that a quake with a magnitude of 5.8 hit the country this morning.
It struck at approximately 8am local time at a depth of 9.6km, 40km from Bologna, with the epicentre 60km from Parma and 71 km from Verona.
A 6.0 quake hit north-central Italy in the area of Modena and Ferrara a week ago, killing seven and leaving thousands homeless.
AFP reports that the quake was felt throughout northern and central Italy, forcing the collapse of several structures already weakened by the 6.0 magnitude quake which hit on May 20.
In Pisa, offices were evacuated as a precautionary measure. People ran out into the streets from shops and offices in Milan, Bologna and the Aosta Valley, close to the French border.