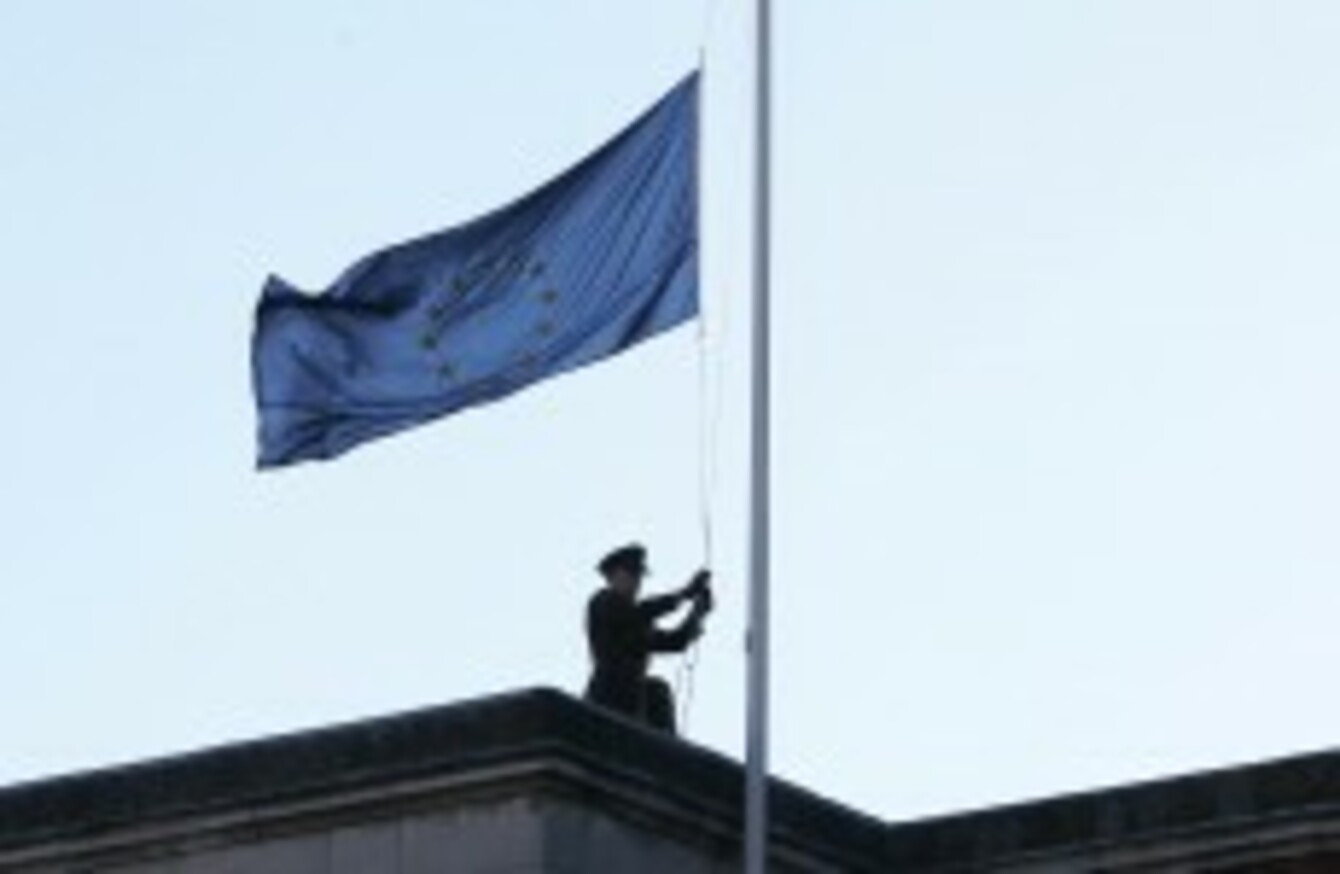 Image: Niall Carson/PA Wire/Press Association Images
Image: Niall Carson/PA Wire/Press Association Images
IN AN EMPHATIC speech at Dublin Castle today, Taoiseach Enda Kenny said that Ireland's EU Presidency will bring new hope, new possibility and new confidence to Europe's citizens.
He said the first six months of 2013, when Ireland holds the Presidency, will be about three "simple but crucial words" – stability, jobs and growth.
"Today, Europe is working hard to move beyond the recent economic crisis which has affected so many citizens' and families' lives.
"We know all too well here in Ireland the huge sacrifices the crisis has meant. The people of Europe and Ireland need to know there is progress. That there is a next step to recovery."
Kenny spoke during an official ceremony which saw the EU flag hoisted above Dublin Castle to mark the start of the EU Presidency, the 40-year-anniversary of Ireland's membership of the Union and the beginning of the European Year of Citizens. The Irish tricolour was also raised.
Comparing today to 1973, when Ireland's accession was completed, the Taoiseach noted that the number of people in third-level education is six-times greater and the number of women working outside the home has increased almost three-fold.
"Since 1973 our Union has strengthened, deepened and our proud European family has grown," he added.