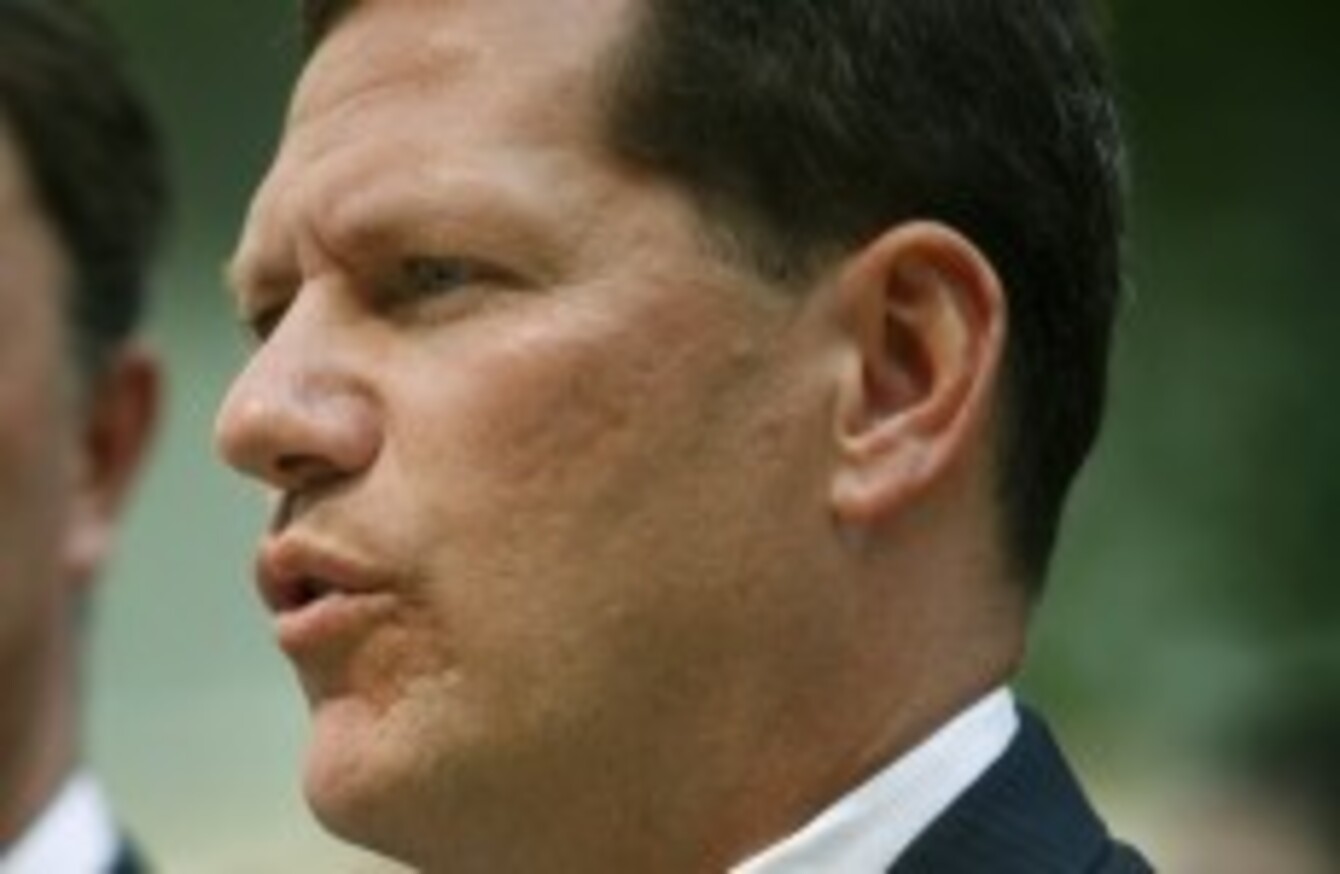 District Attorney Gerry Leone
Image: Eric J. Shelton/AP/Press Association Images
District Attorney Gerry Leone
Image: Eric J. Shelton/AP/Press Association Images
AN IRISH NANNY in Boston has been charged with assaulting a young child she was caring for, who subsequently died.
Aisling McCarthy Brady (34), who lives in Quincy, is being held on $500,000 cash bail.
According to the Middlesex District Attorney Gerry Leone (pictured) , McCarthy Brady was arraigned yesterday in Cambridge District Court on a charge of assault and battery on a child for allegedly violently injuring a one-year-old female who subsequently died.
"This is an extremely troubling case, where we allege the defendant violently assaulted a one-year-old child, causing a devastating head injury and broken bones," District Attorney Leone said.
Children are our most vulnerable victims and where, as here, the offender has been entrusted with the care of a child who depends on them, the allegations are all the more egregious.
Charged
McCarthy Brady was charged with assault and battery on a child causing substantial bodily injury.  Cambridge District Court Judge Michele Hogan held the defendant on a $500,000 bail with conditions that McCarthy Brady have no contact with the family of the child, no contact with kids under the age of 10, not engage in employment or volunteer work with kids, not engage in child care services, surrender her passport, and check in with probation.
If she posts bail, she is ordered to remain under house arrest with GPS monitoring. McCarthy Brady will appear back in court date on February 22 for a pretrial hearing.
The Boston Herald reports that McCarthy Brady pleaded not guilty to the charge.
According to authorities, on January 14 at approximately 4.41pm, Cambridge Police responded to Ash Street regarding an unresponsive infant, whereupon the child was found to be breathing but unconscious.
The child was transported to Children's Hospital in Boston where she was found to be suffering from subdural and retinal hemorrhaging, and cerebral swelling.  She was also found to have multiple healing bone fractures.  On January 16, the child was pronounced brain dead and subsequently died.
Alleged
It is alleged that on January 14, the child was in the care of McCarthy Brady, her nanny.  Police said that through their investigation, including interviews with witnesses, they determined that the defendant:
had sole custody of and contact with the child during the time that she sustained injuries consistent with abusive head trauma.
Further charges are anticipated following the conclusion of the final report by the Chief Medical Examiner.
The Daily Mail reports today that McCarthy Brady is from Co Cavan, and that the father of the baby is a British-born businessman who lived with his wife and daughter in Cambridge, Massachusetts.
According to the Boston Herald, an immigration spokesman said that Brady entered the US on a visa waiver in 2002 but stayed longer than the 90 days allowed.