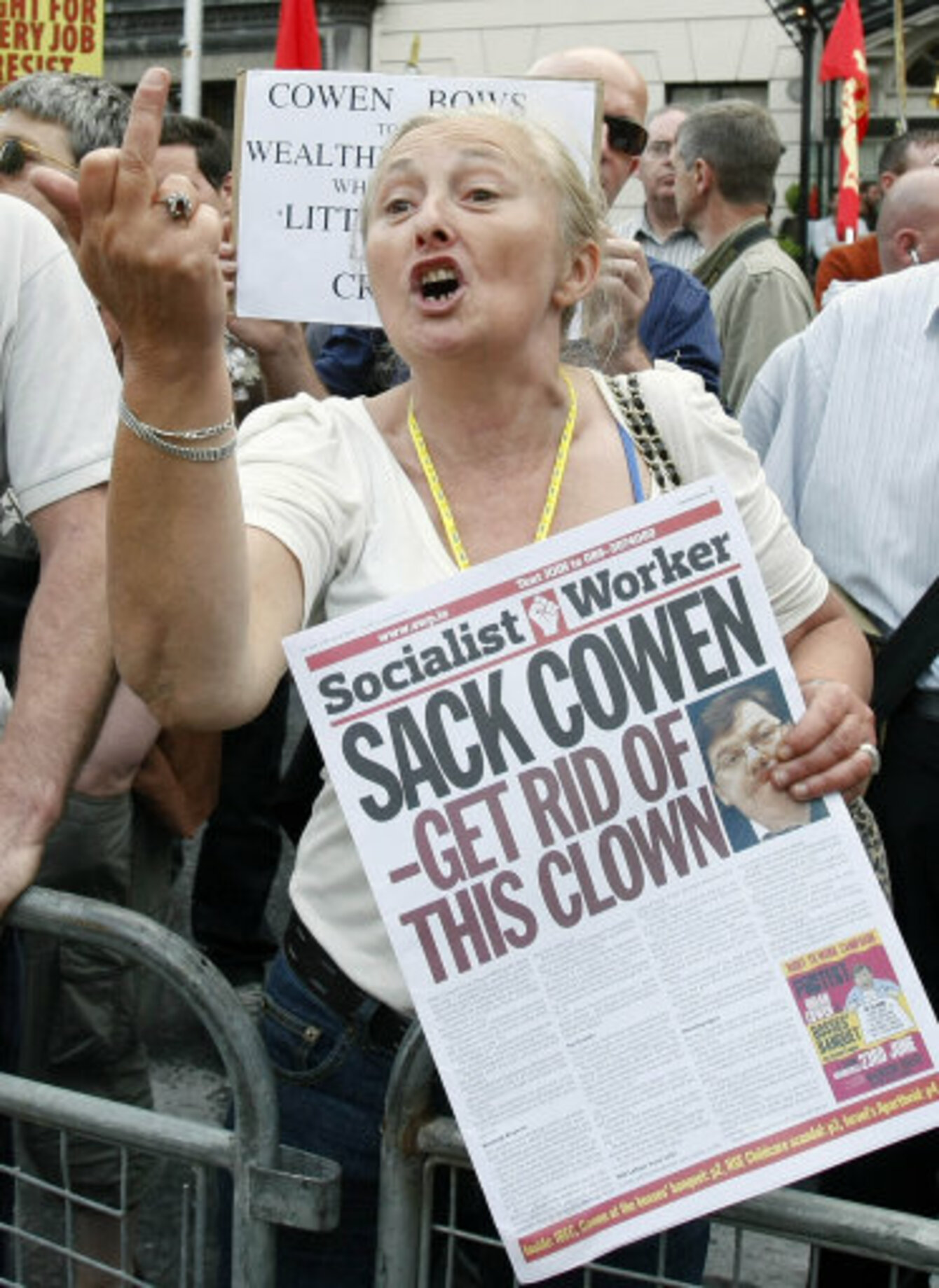 A protester jeers at Taoiseach Brian Cowen as he arrives for the annual IBEC dinner in June
A protester jeers at Taoiseach Brian Cowen as he arrives for the annual IBEC dinner in June
IRELAND is once again becoming a favoured location for foreign direct investment (FDI) according to a new report by IBEC (Irish Business Employers Confederation).
IBEC say the reasons behind our resurgence among foreign multinationals, is due to the ease of doing business in Ireland and a well educated work force. IBEC also states that Ireland is ranked fourth in the world in terms of availability of skilled labour and openness to new ideas and that wages will fall by 9% between 2008 and 2011, all of which has helped to boost investment into Ireland.
IBEC's Director of International Affairs Brendan Butler said: "The adjustments, while painful, were absolutely essential to protect the Irish economy. The focus over the past two years on increasing productivity and cutting costs has helped companies restore some of the competitiveness lost in the preceding years.
However, Michael Hennigan of Financial blog Finfacts says:  "What is termed a report, is more a marketing brochure listing positives and could have been produced by a public enterprise agency where focus is generally more on spin than facts."
Last week the IDA said this was 'one of the best years on record' for foreign investment into Ireland.
It also said exports are being helped by improving international demand and the weakening of the euro. The news comes in the wake on negative news from ratings agency Moody's, which downgraded Ireland's credit-rating this morning.