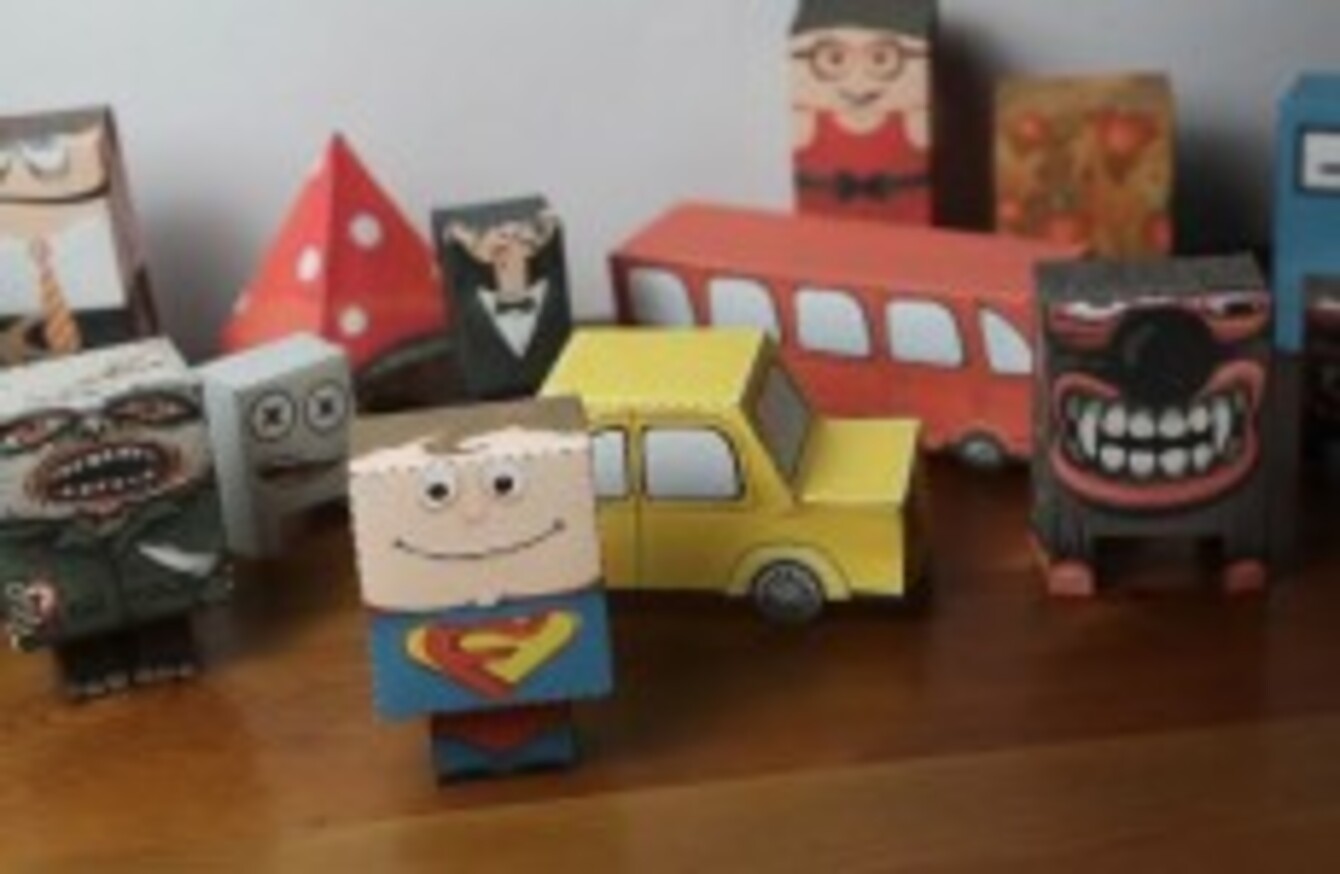 Image: Foldify/Vimeo
Image: Foldify/Vimeo
EACH WEEK, WE highlight five apps that are worth downloading for your smartphone and tablet. There are a lot of apps released on a daily basis, but not all of them are worth paying attention to.
We're going to assume that you already have a lot of the most popular apps, so let us do the hard work for you and pick out the latest apps that are deserving of your time.
This week features a mobile browser that focuses on privacy, a new way to learn a second language, and the sequel to one of the most popular smartphone games out there.
Dolphin Zero
For: Android (iOS version in the works)
Cost: Free
Why should I care?
- If one issue dominated 2013, it was privacy. It was even Dictionary.com's word of the year should you need further convincing.
- With that in mind, enter Dolphin Zero which describes itself as a "streamlined privacy-focused browser."
- All information displayed or entered in the browser is deleted as soon as you move away from it.
- The only drawback is that it's a very basic browser, you can't save bookmarks for example.
- However, if you're in any way concerned about how your data is being used, it's worth playing around with.
(Image: Dolphin Zero/Google Play)
Duolingo
For: iOS, Android
Cost: Free
Why should I care?
- Most of us would like to learn a new language, and even put it down as a new year's resolution, but don't follow through.
- Duolingo wants you to learn a new language, but in a bite-sized format.
- You can set daily goals, ranging from 5 to 30 minutes, as you learn Spanish, French, German, Portuguese or Italian.
- Lessons are bite-sized and visual so you will never feel overwhelmed.
- More importantly, it's just fun meaning you can pick up the basics of each language very quickly.
(Video: Duolingo/YouTube)
Kirik Settings
For: Windows Phone
Cost: €1.99
Why should I care?
- You know how iOS and Android have shortcuts that you can access anytime. Kirik Settings lets you do the same on Windows Phone.
- Kirik lets you cycle through all your apps through volume control, which is a nice work around.
- It lets you access WiFi, Bluetooth, location and airplane mode from anywhere on your phone.
- Only thing you need to be aware of is that it doesn't work when music is on and vice versa.
- Still, it's handy if you find yourself constantly switching between apps and features.
(Image: Kirik Settings/Windows Phone)
Foldify
For: iOS (iPad)
Cost: €3.59
#Open journalism No news is bad news Support The Journal

Your contributions will help us continue to deliver the stories that are important to you

Support us now
Why should I care?
- Off all the uses you could think of for your iPad, papercrafts would be close to the bottom, but
- Foldify lets you draw, and create 3D paper figurines which you can later print out.
- Using it is simple. Pick a template, and draw away, meaning both kids and adults can enjoy.
- All 3D figurines are previewed while you draw, letting you see how your masterpiece will look before it's printed out.
-  That said, you don't necessarily have to print it. You can just share it so the world can see your magnificent creation.
(Video: Foldify/Vimeo)
Cut The Rope 2
For: iOS (arriving on Android in early 2014)
Cost: €0.89
Why should I care?
- Cut the Rope is easily one of the best smartphone games out there. Easy to learn, yet hard to master.
- How do you improve upon a much-loved game? The answer is by adding new characters, worlds and a number of small changes to keep things fresh.
- Being able to move On Nom around might sound like a minor improvement, but the ways you can do it, like scaring him or carrying him around, gives you something new to think about.
- It's also brilliantly animated. Everything that happens in it is smooth and crisp.
- The 100 levels available are quite short, but collecting all stars in each level will take up a lot of your time.
(Video: ZeptoLab/YouTube)