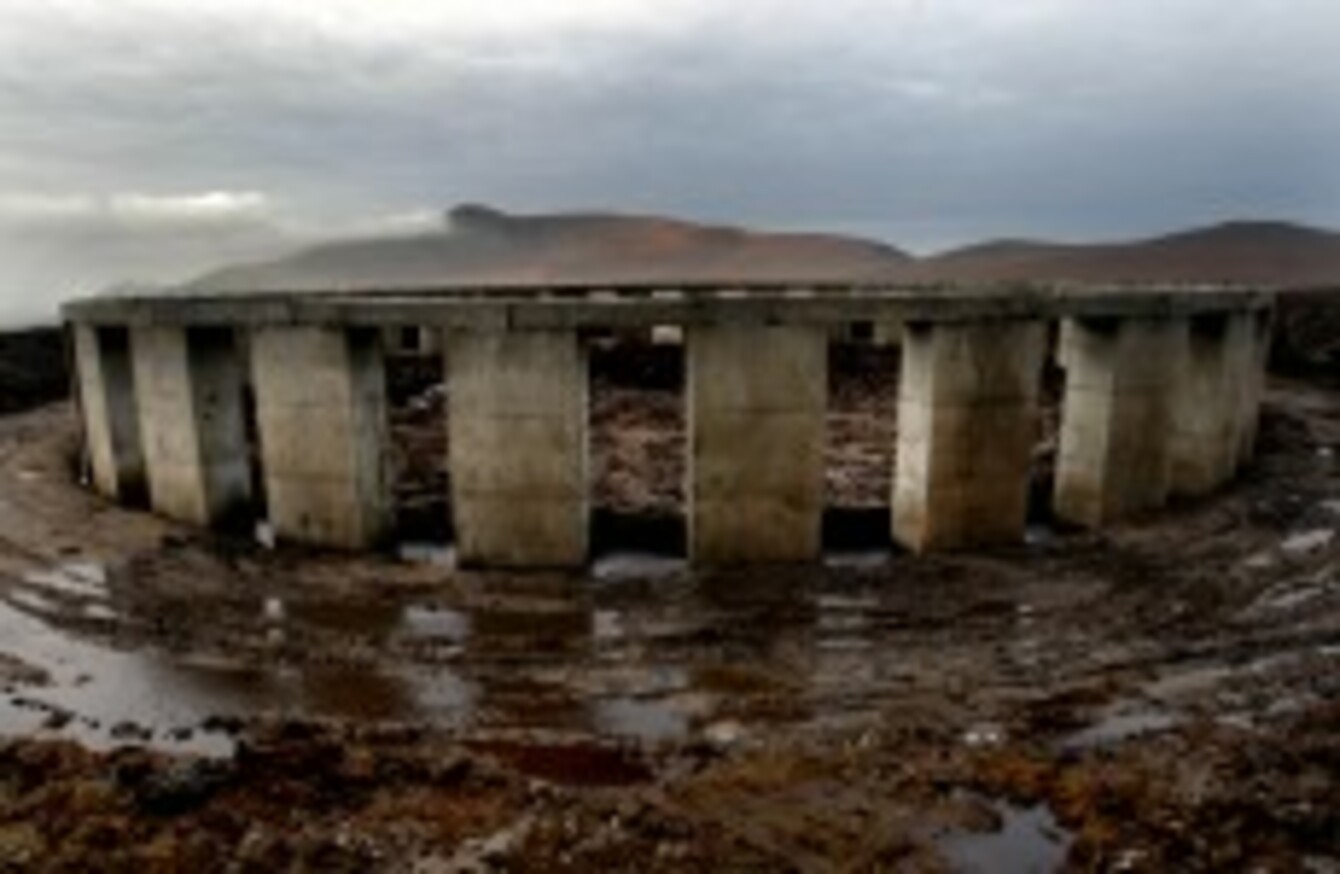 The site dubbed Achill-Henge on Achill Island, Co Mayo
Image: Niall Carson/PA Archive/Press Association Images
The site dubbed Achill-Henge on Achill Island, Co Mayo
Image: Niall Carson/PA Archive/Press Association Images
THE STONEHENGE LIKE structure built by a Mayo property developer on Achill Island can be demolished, the  High Court ruled today.
The circular concrete structure, dubbed 'Achill-Henge' by locals, was built without planning permission by Joe McNamara last November on a hilltop in Pollagh on the island.
McNamara claimed that the structure, which consists of 30 concrete columns and is 30 metres in circumference, was exempt from planning laws as it was an "ornamental garden". He received a stay in March on an order requiring the demolition of the structure until An Bord Pleanála reviewed the case.
However, following a ruling earlier this week by the board which found that the structure is not an exempted development, Mayo Co Council informed  Mr Justice Brian McGovern of the High Court today that the structure does constitute development.
Mr Justice McGovern said that in those circumstances, the stay against its demolition should be lifted and the site restored to its original state.
Mr McNamara was not in court to hear the ruling.
Known to some as the 'Anglo-avenger, McNamara has made headlines in the past because of a series of high-profile protests against Anglo-Irish Bank, including driving a cement truck with the words 'Toxic Bank' written on it at the gates of Leinster House.