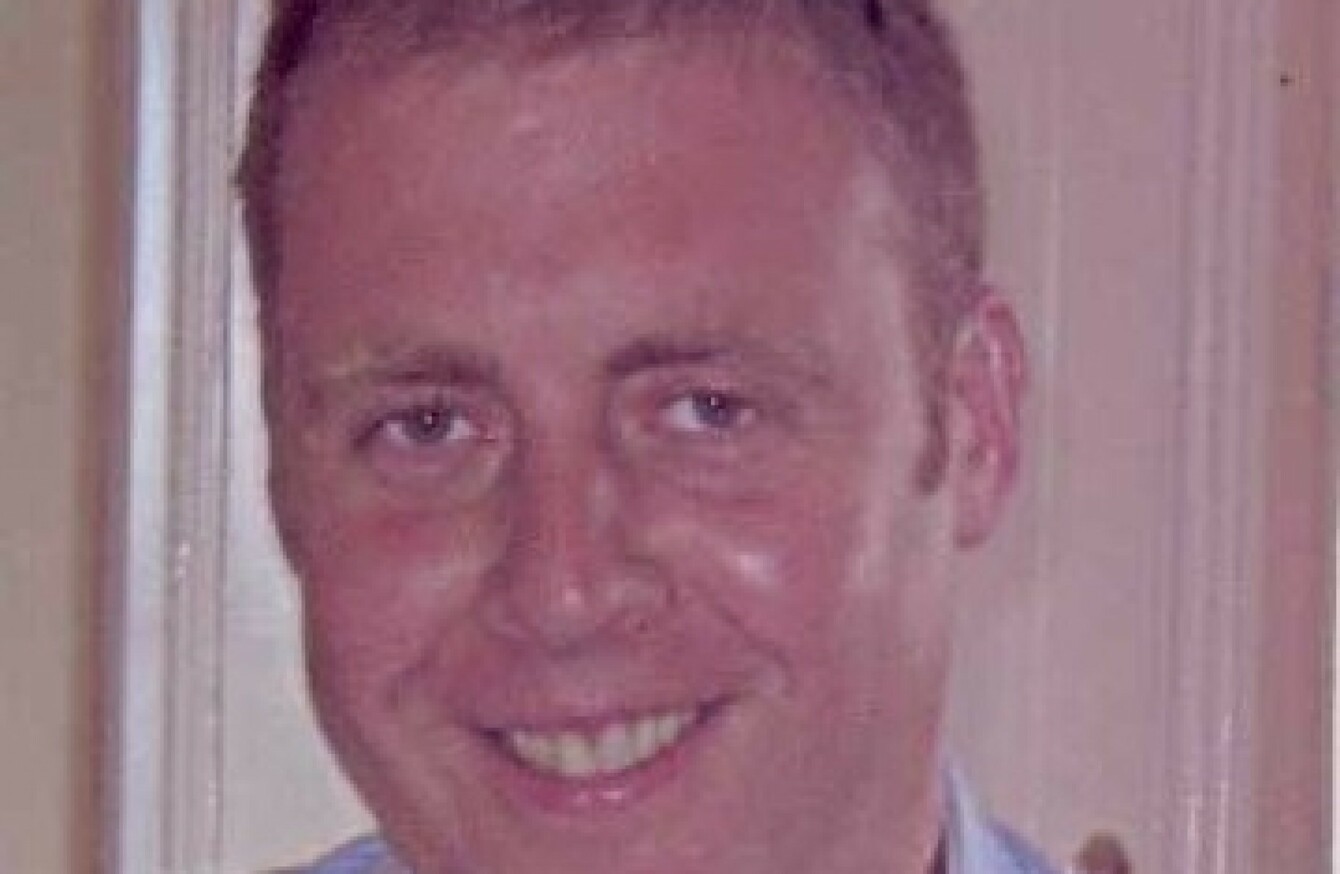 Detective Garda Adrian Donohoe.
Detective Garda Adrian Donohoe.
A MAN CONSIDERED by investigating gardaí as one of the prime suspects in the murder of Detective Garda Adrian Donohoe has been arrested in the US for overstaying his visa.
The man, who we cannot name for legal reasons, was being watched by US police officers. He was held due to problems with his visa and is currently being held by US Immigration and Customs Enforcement (ICE).
The man, who is from south Armagh, could be back in Ireland in the next week.
His arrest was first reported by the Irish Daily Star this morning. Sources have also confirmed the information to TheJournal.ie.
Significant information in relation to the Donohoe investigation has been obtained in recent months. A number of people who would have previously not spoken up about the murder are now cooperating with the investigation.
The man is wanted in Ireland not just for the murder of Adrian Donohoe but also for a number of petty crimes.
While gardaí do not have enough evidence to charge him with the murder, they are hopeful that this will change in the coming months.
The senior officer was shot dead at the Lordship credit union near Bellurgan, Louth, as he responded to an armed raid at the premises in 2013.
His killers have never been brought to justice, although gardaí and foreign-based police departments know their identities. The gang of five involved in the attack escaped the scene with just €4,000.
The man who has been arrested in the US had been living in New York for a number of years since the murder and had recently become a father.
Over the last four years, investigating officers have carried over 5,600 individual enquiries, taken over 2,500 witness statements and examined in excess of 20,000 hours of CCTV footage.
Most of the suspected killers are in the United States working in the construction industry. They switch their time between states in a bid to keep the US authorities from knowing their location. However, in recent days there has been attempts to bring the suspected triggerman back to Ireland.